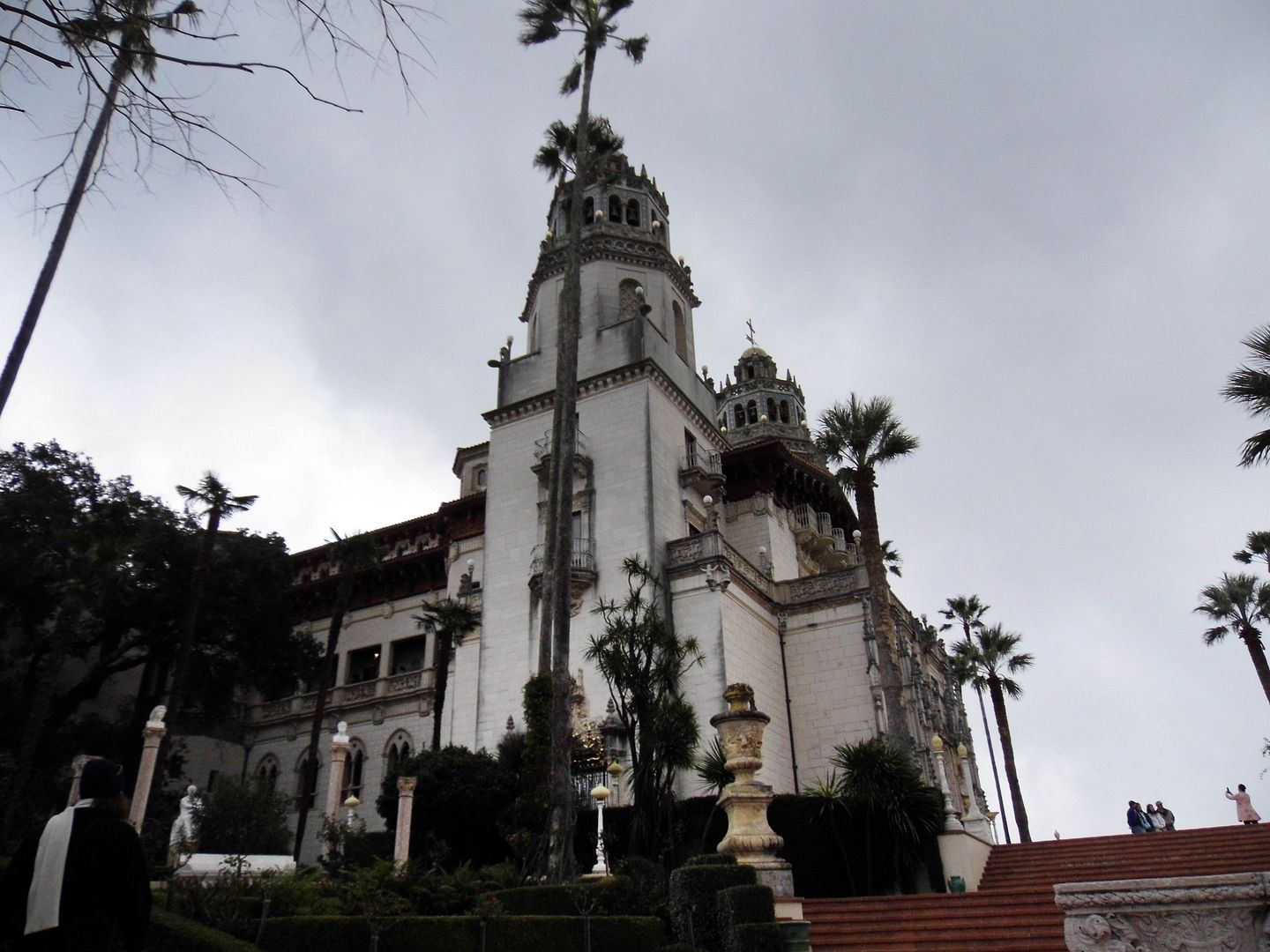 The year before this past Christmas, I'd booked a trip up to the Central Coast to take the twilight holiday tour of
Hearst Castle
and visit the
Cambria Christmas Market
.
The night before I was supposed to make the four-hour drive up, I came down with food poisoning. I waited until the last possible minute and, in defeat, finally canceled my trip.
When the holidays rolled around this past year, I thought twice about trying again. I wasn't sure I could face something going wrong
again—
and having to cancel yet
another
trip.
In fact, it wasn't until I was already
in Morro Bay searching for monarch butterflies
that I even
dared
to check which tours still had tickets available.
After all, there isn't just
one
Hearst Castle tour. In addition to the special holiday twilight tours, there are
five
regular tours—and even more seasonal tours!
I finally settled on the "Designing the Dream" tour and confirmed my purchase; but when I arrived at the Visitor's Center, the check-in attendant made me second guess my choice.
"Have you taken the Upstairs Suites tour?" he asked. When I told him that I'd only taken the
"Grand Rooms" tour
so far, he pressed on.
"The Upstairs Suites tour just won the Staff Pick again this year," he said. "And you'll save a few bucks if you switch."
To be honest, my tour choice had been pretty arbitrary anyway—so even though I suspected there might be some hidden agenda to having me switch, I let it happen.
I just wanted to see
something
I'd missed all the way back in 2011
, which was the only other time I'd stepped foot on the Hearst Ranch.
For instance, I'd somehow missed—or forgotten—the stories of the "zoo" that William Randolph Hearst commissioned for his San Simeon ranch.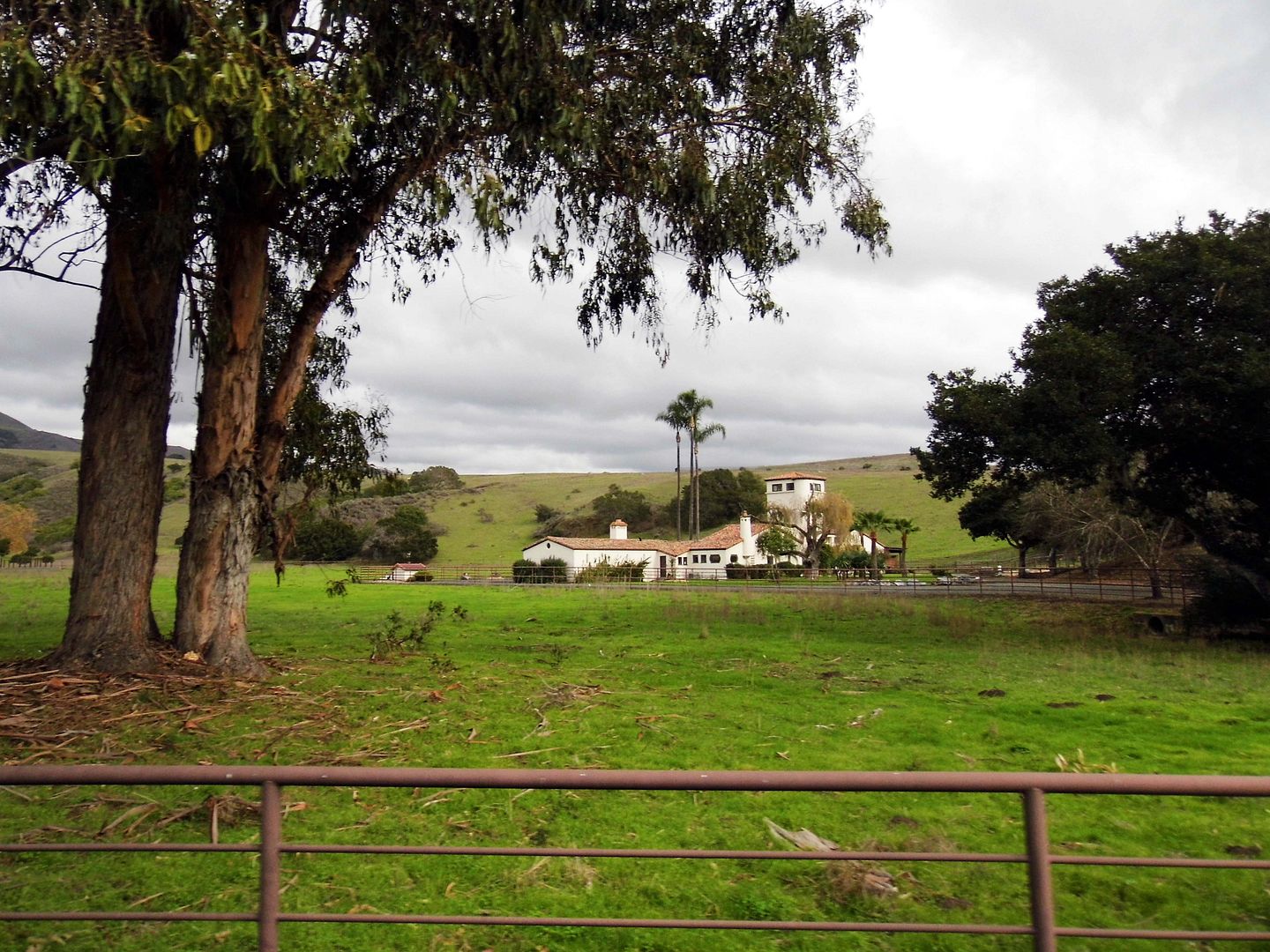 On my shuttle ride up to the top of what Hearst called "
La Cuesta Encantada"
(or "The Enchanted Hill") I was desperate to spot some zebras.
I didn't—but I got a really good look at a herd of Barbary sheep, which was enough to blow my mind.
With eight years having passed since
my first (and only) visit to Hearst Castle
, I didn't remember a lot.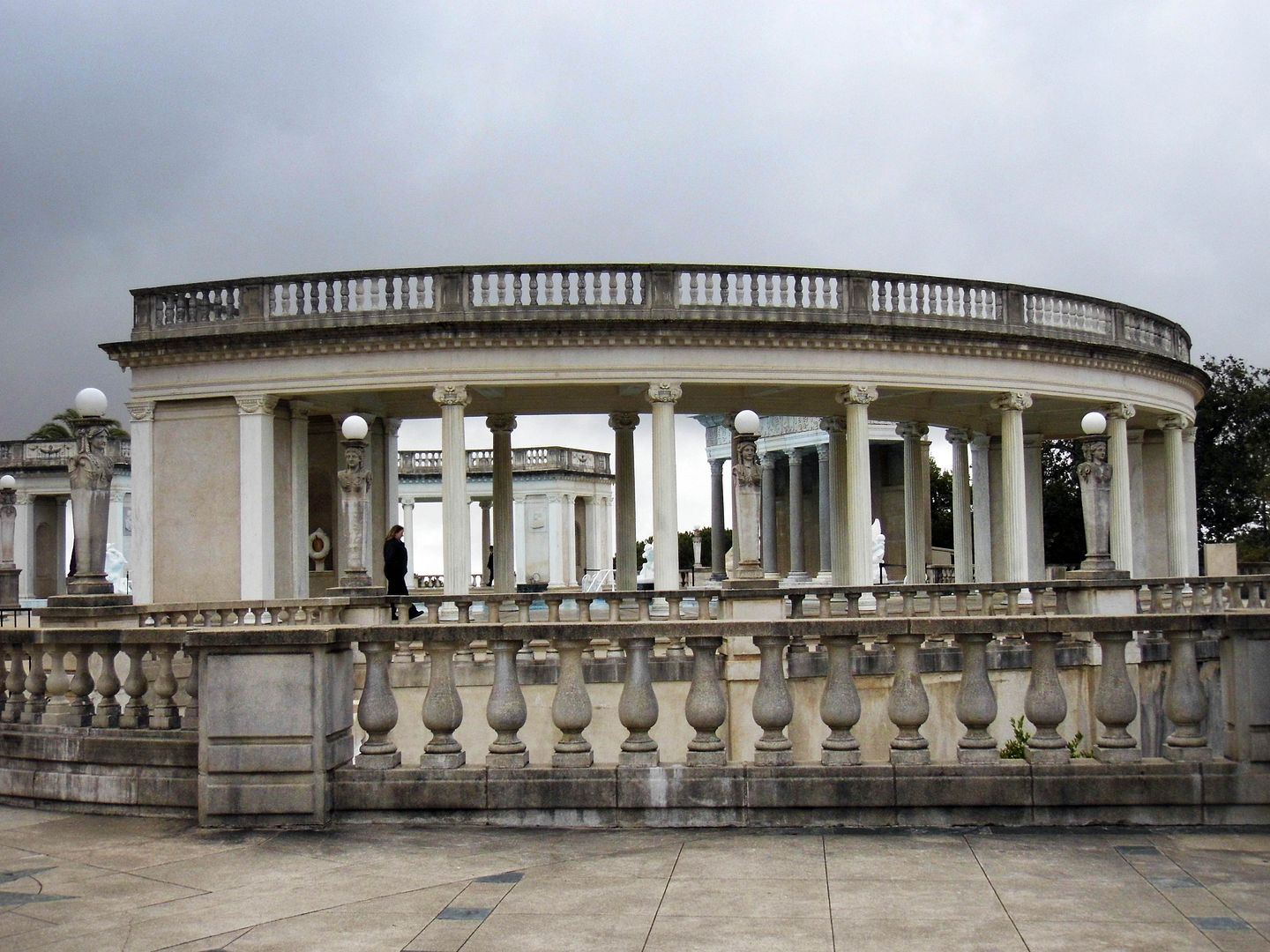 I couldn't recall whether the 1920s-era Neptune Pool had been open—and filled with water—
back in 2011
.
I just knew I didn't have any photos of it—and that it had been drained in 2014 and was closed for four years.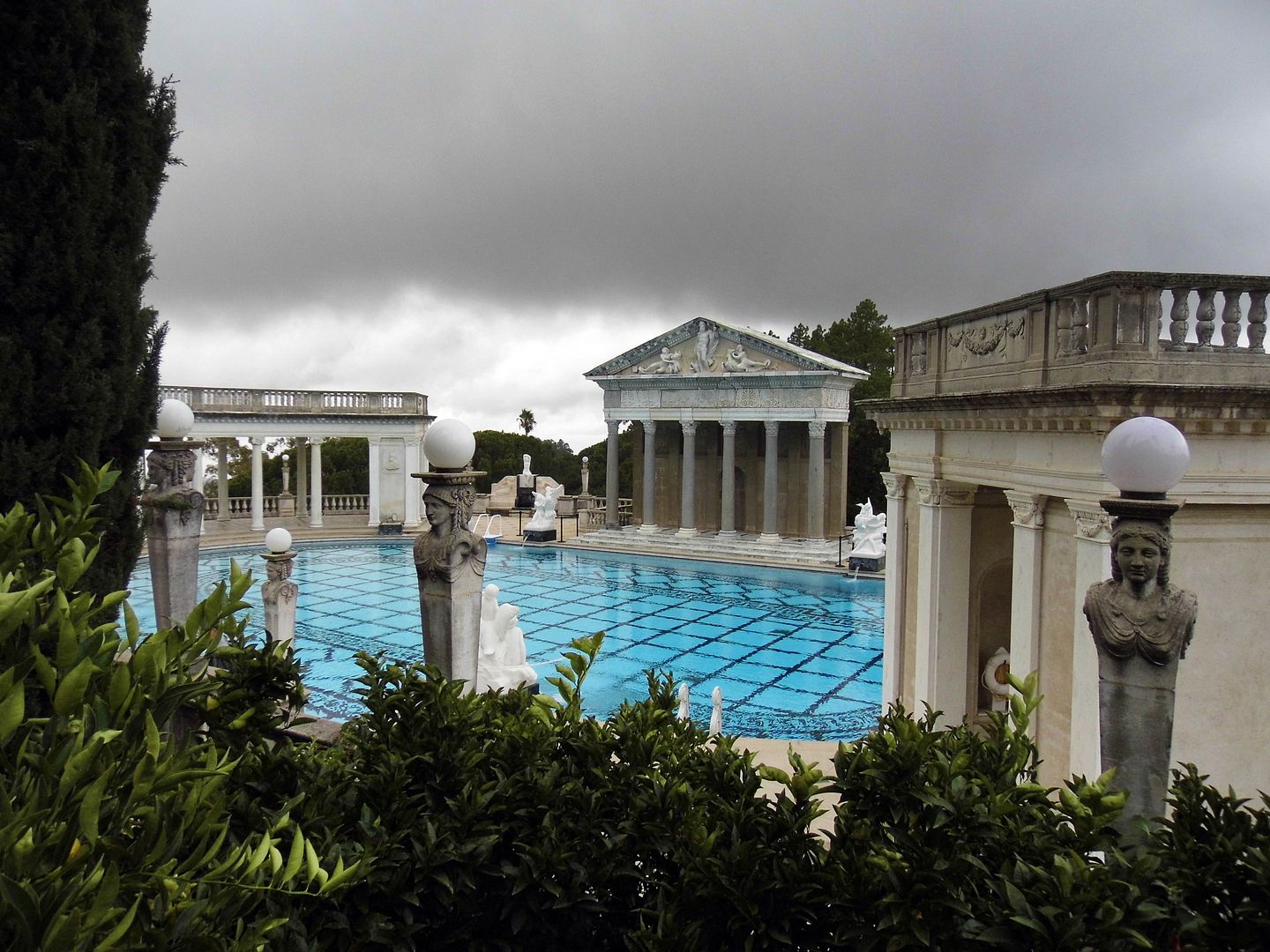 It finally reopened in 2018—and I was sure to document it this time.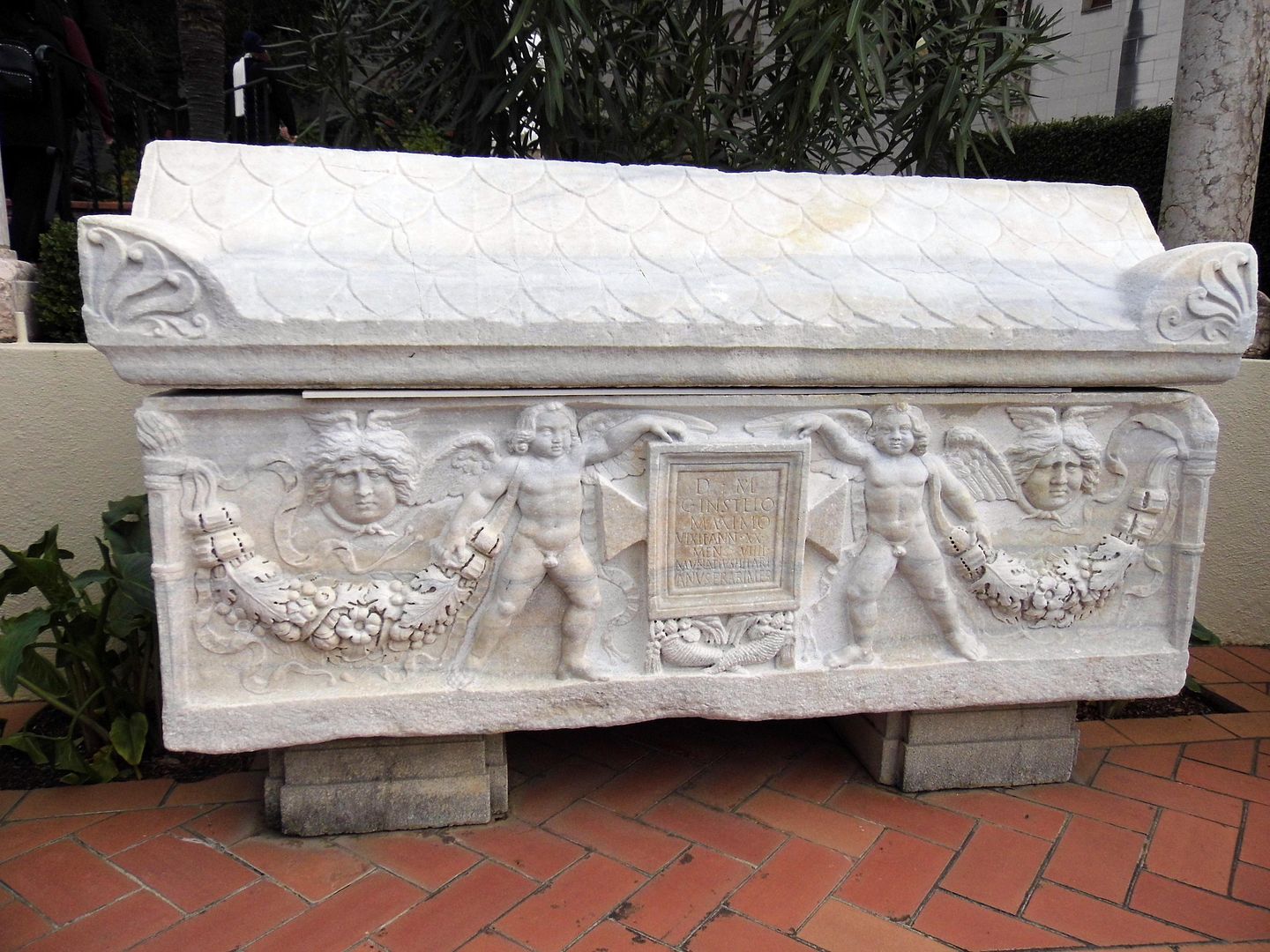 Honestly, it felt like I was seeing
everything
for the first time...
...including the main building,
Casa Grande
...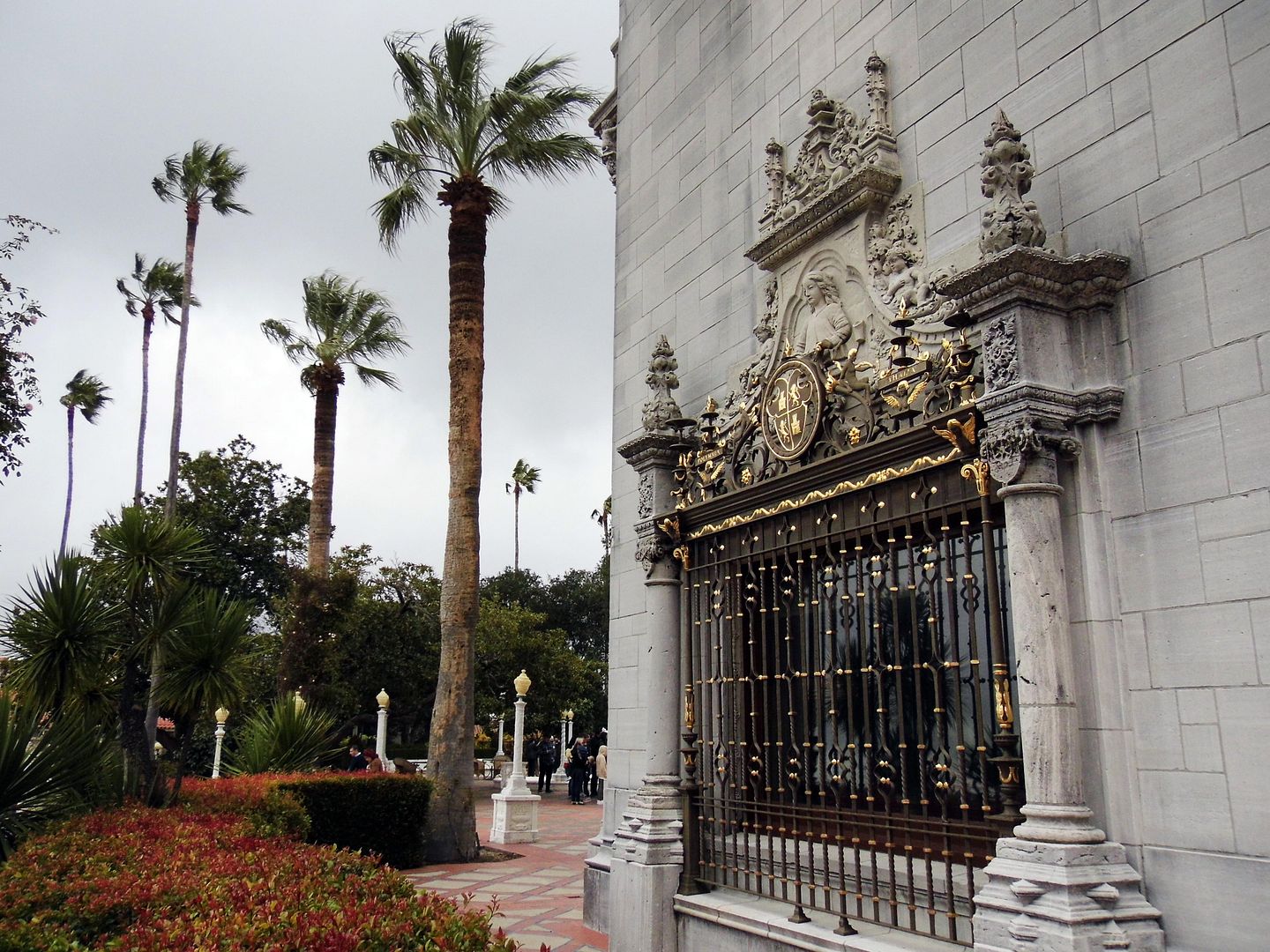 ...where I'd taken that
"Grand Rooms" tour
.
I could probably take
that tour
again and not remember much of what I'd supposedly already learned.
But I've got to make my way through the tours I
haven't
taken first—and maybe after the fifth tour, I'll have a better handle on the Hearst Castle story.
This time around, I was delighted to return to the North Terrace and once again cross the threshold of this Julia Morgan-designed masterpiece...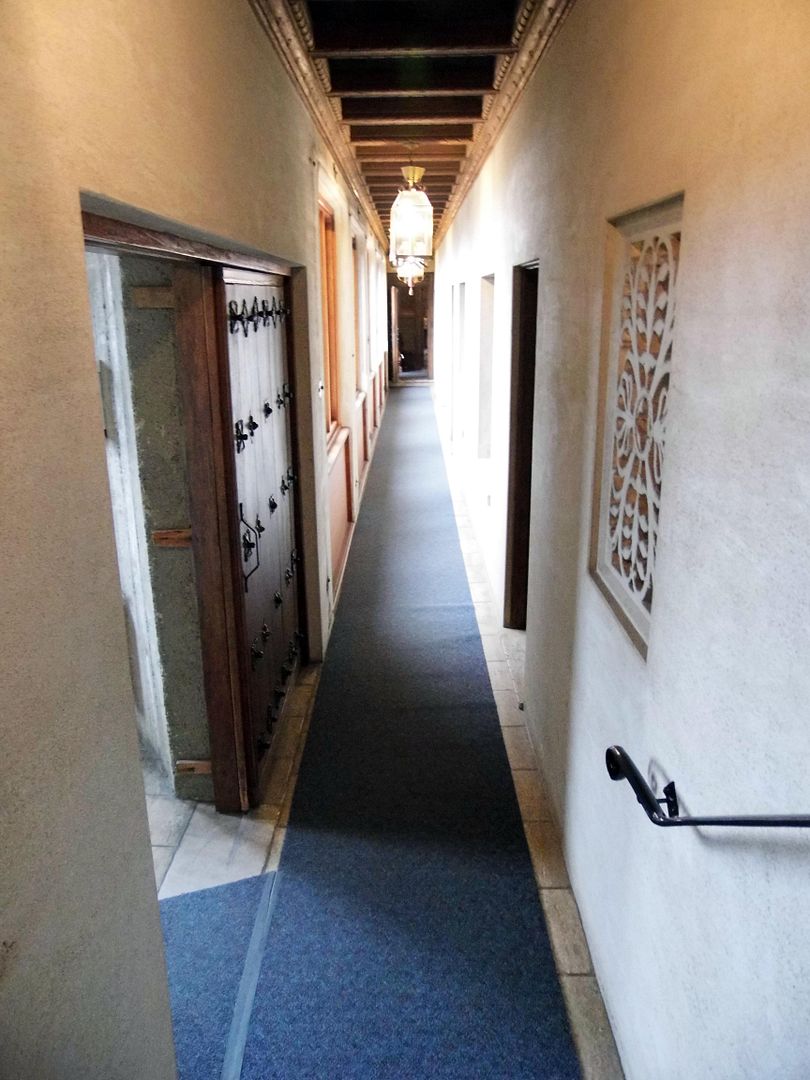 ...which resembles something of
an English castle
, of which I have relatively limited experience.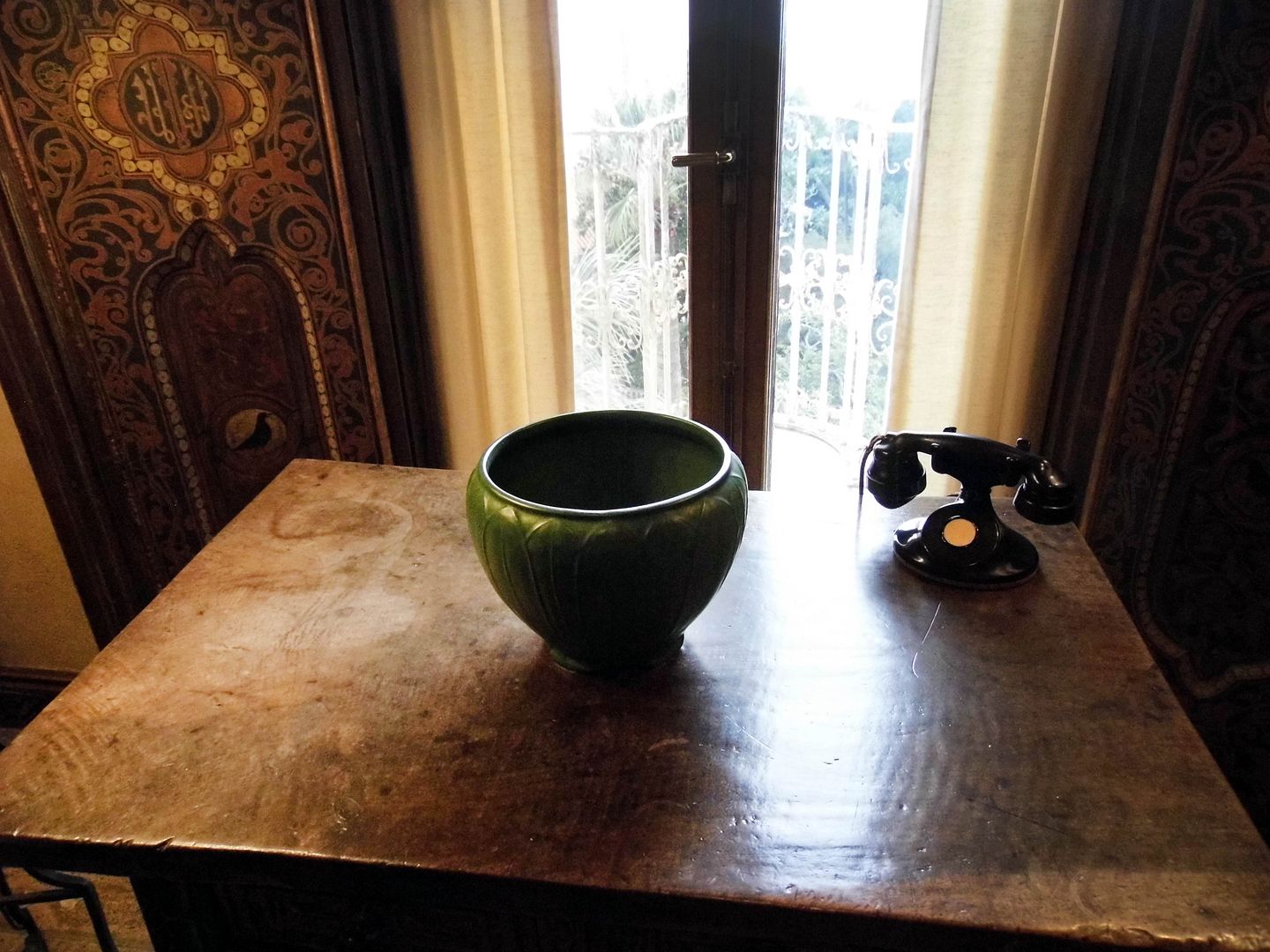 We wandered through rooms upon rooms that had been built and decorated for guests (including the second-floor cloister suites)...
...as well as the master bedroom suites (for both Hearst and his lover, Marion Davies), with their intricately carved and painted ceilings (the oldest dating back to 14th-century Spain,
above
).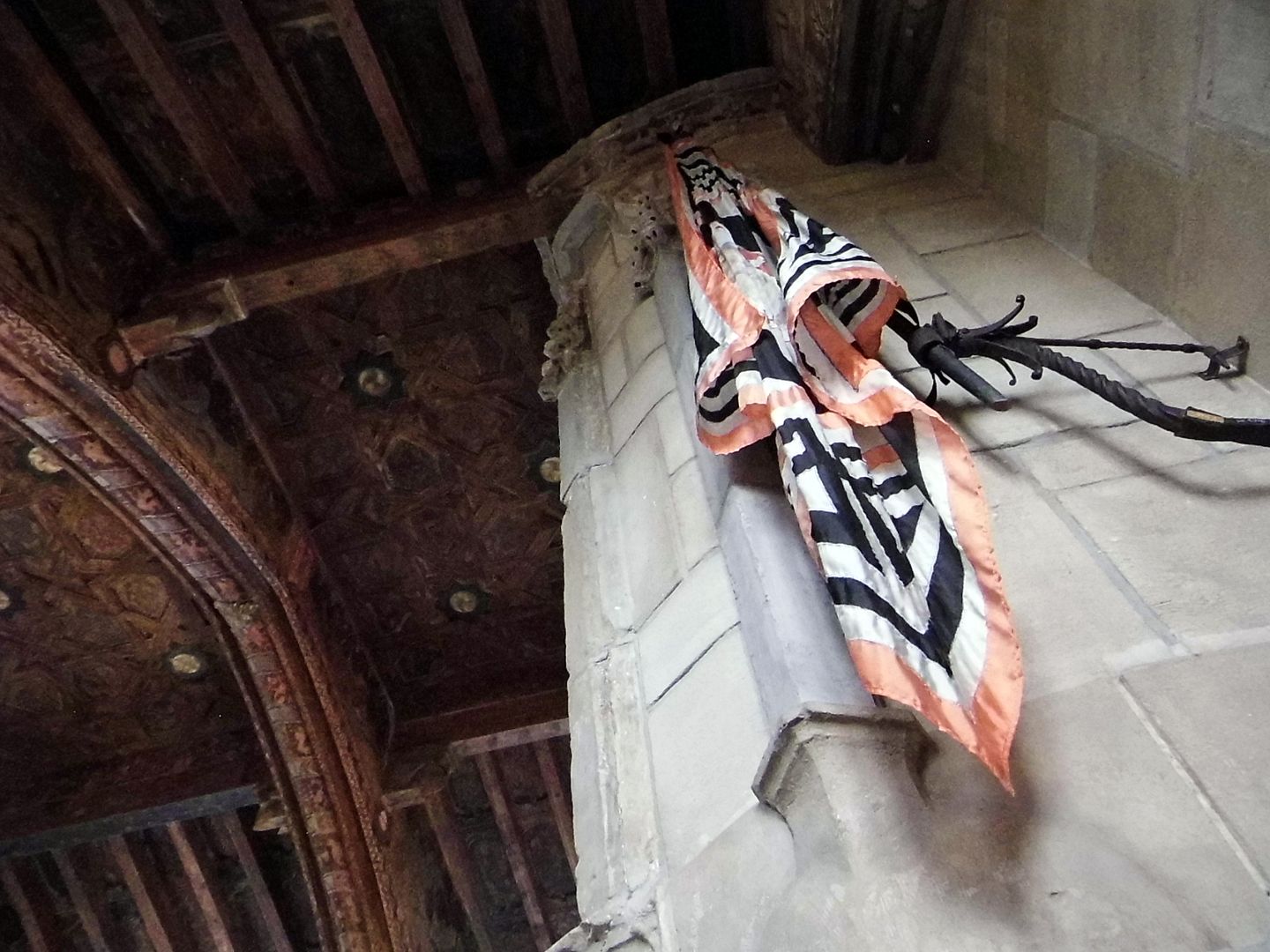 Part of Hearst's suite on the third floor included the Gothic Study...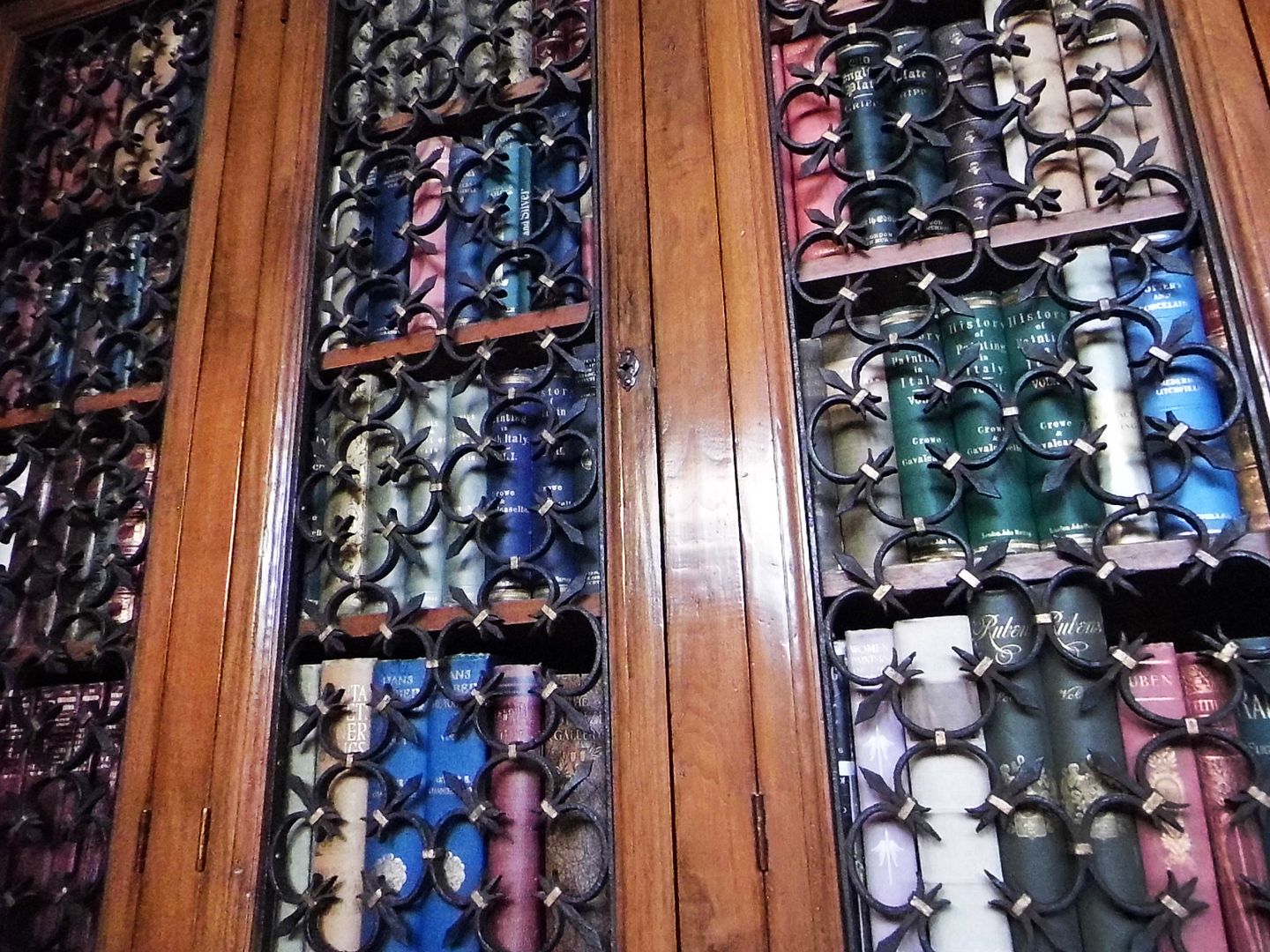 ...a church-like setting that now houses various books (some relocated from the Main Library)...
...and other treasures collected by Hearst...
...including parchment lampshades crafted out of Gregorian chant sheet music.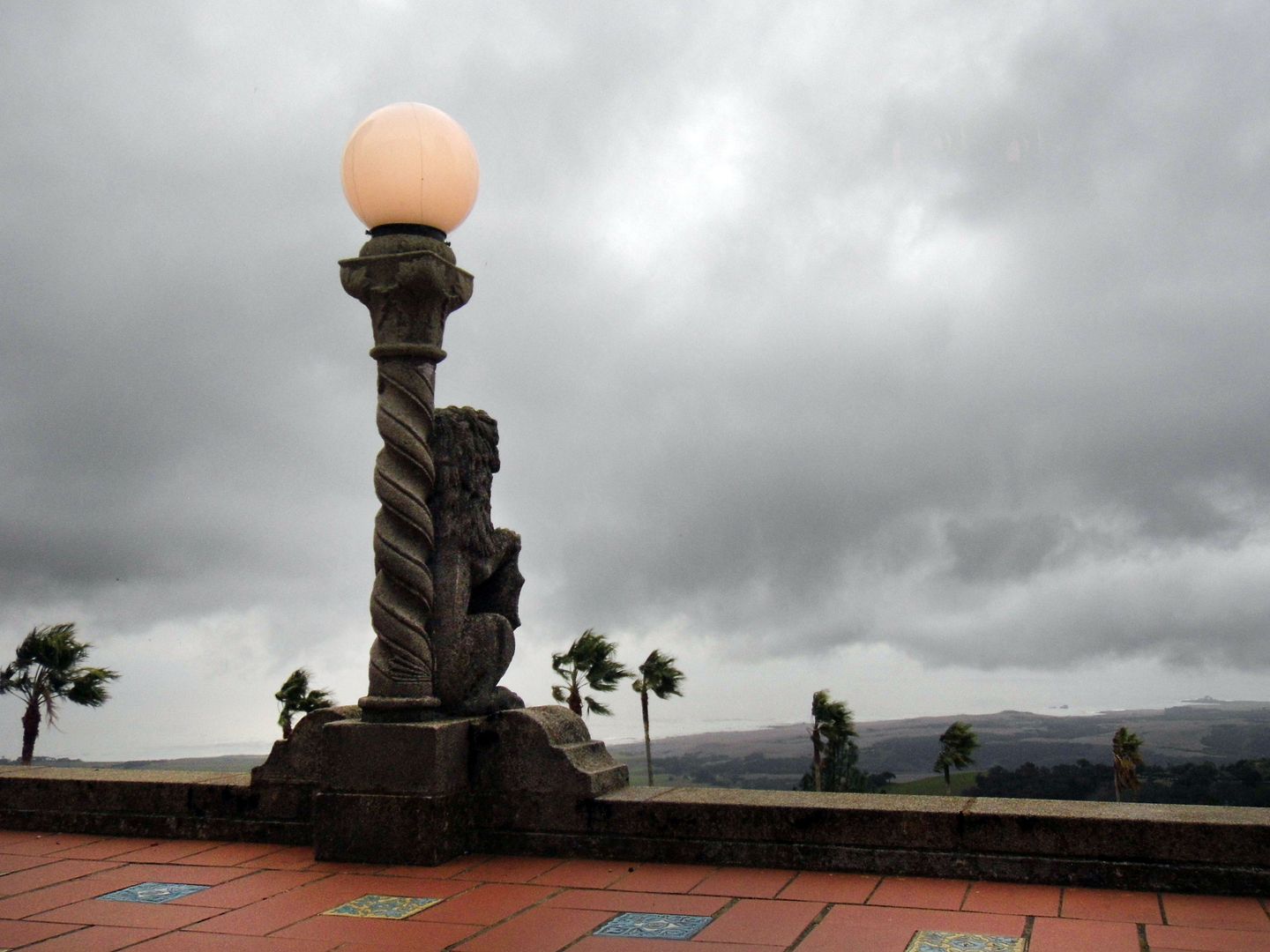 After having climbed a spiral staircase (which makes for a total of 332 steps roundtrip), we reached
the highest point within
Casa Grande—
the Celestial Suite.
Up there on the fourth floor, you're just below the bells in the tower—a once-empty space that was converted into a sitting room and bedroom, completed and furnished in 1932.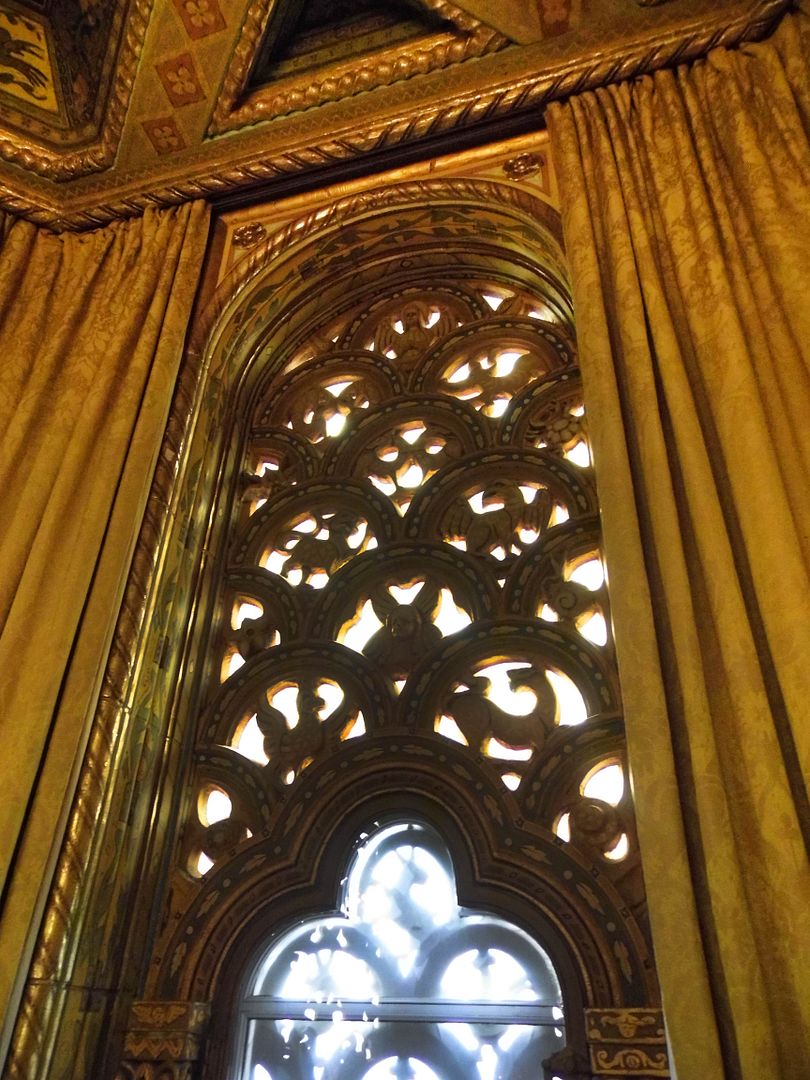 While it used to be open-air—but San Simeon weather, with storms coming off the Pacific Ocean, necessitated glass being later added to enclose it—you can still bask in the glow as it filters through.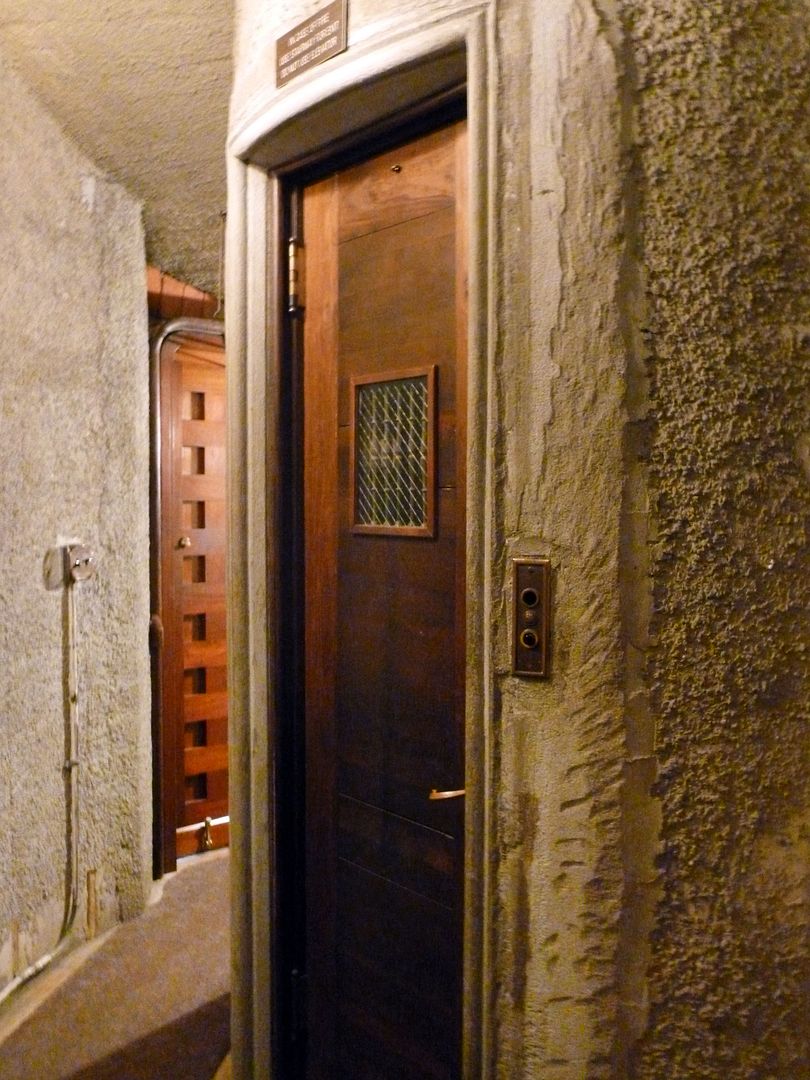 There is an elevator actually—intertwined with the spiral staircase in the turret—but if you're able-bodied, you're not allowed to use it.
After all those rooms and decorative features, Casa Grande never got finished. With a nearly unlimited budget, he just kept adding onto it—as evidenced by the half-baked North Wing, which I'll see when I get back to do the Designing the Dream tour.
And at some point, I'd still like to do that Holiday Twilight Tour.
No matter how much I do, I always feel like I'm still trying to catch up.
Related Posts:
Photo Essay: Hearst Castle
Photo Essay: Annenberg Community Beach House, Hearst's Lost Gold Coast