As adventurous as I am, I still sometimes find safety in numbers.
So when my trip to a Tijuana mineral springs with the tour group Turista Libre got canceled last year, I didn't choose to go on my own instead.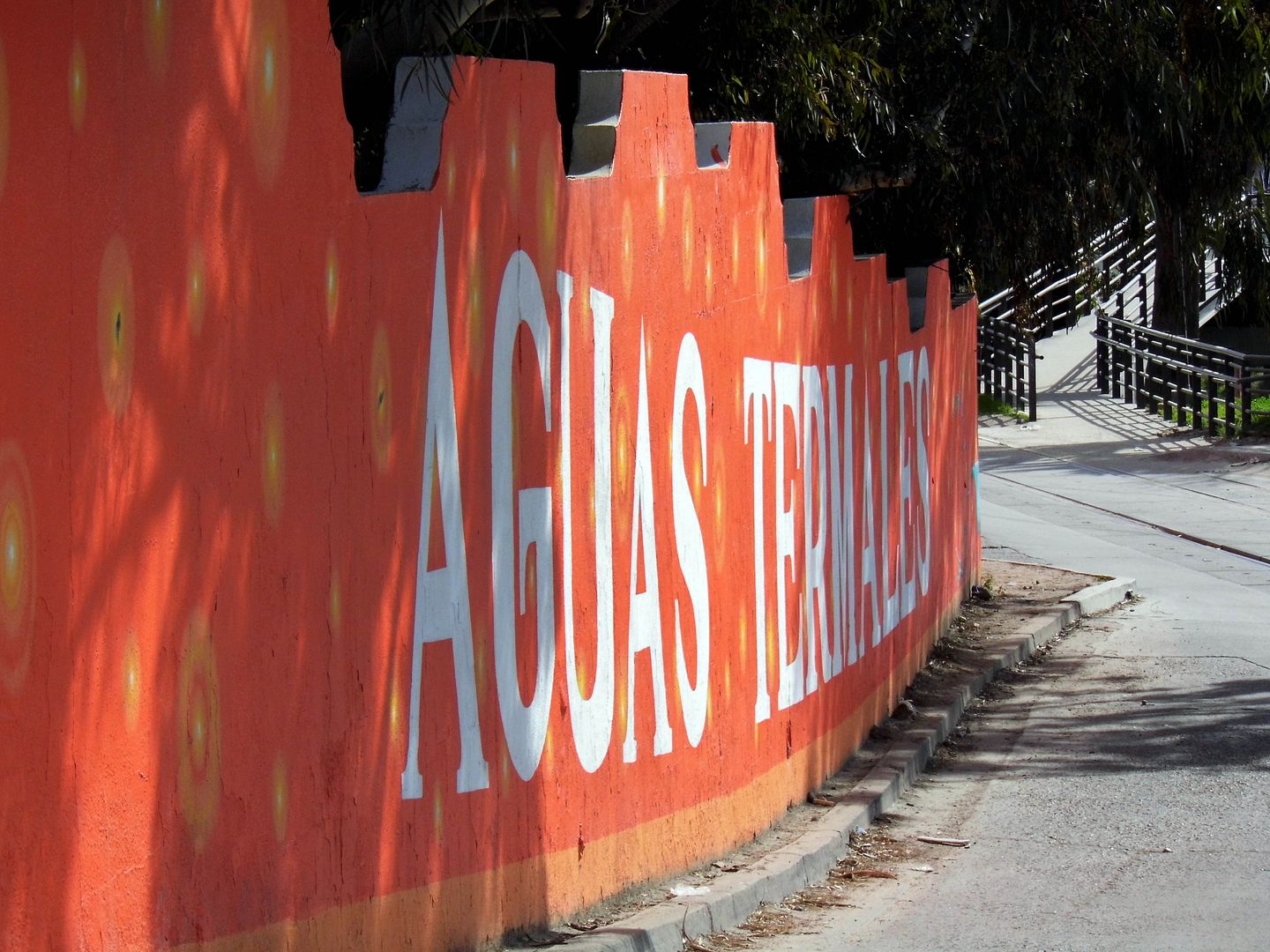 I chose to wait—a whole year—until it was offered again.
Before Tijuana became a liquor-soaked destination of legal boozing (and gambling) during Prohibition, its main draw was actually its natural hot springs (
agua caliente
), formed ages ago by volcanic eruptions and seismic activity.
One such thermal spring (
aguas termales
) can be found next to the Tijuana River at Valparaiso in the Buenavista neighborhood of Tijuana, where health-seekers and border-crossing tourists have flocked since the late 1940s (according to
Newsweek Mexico
, 1949).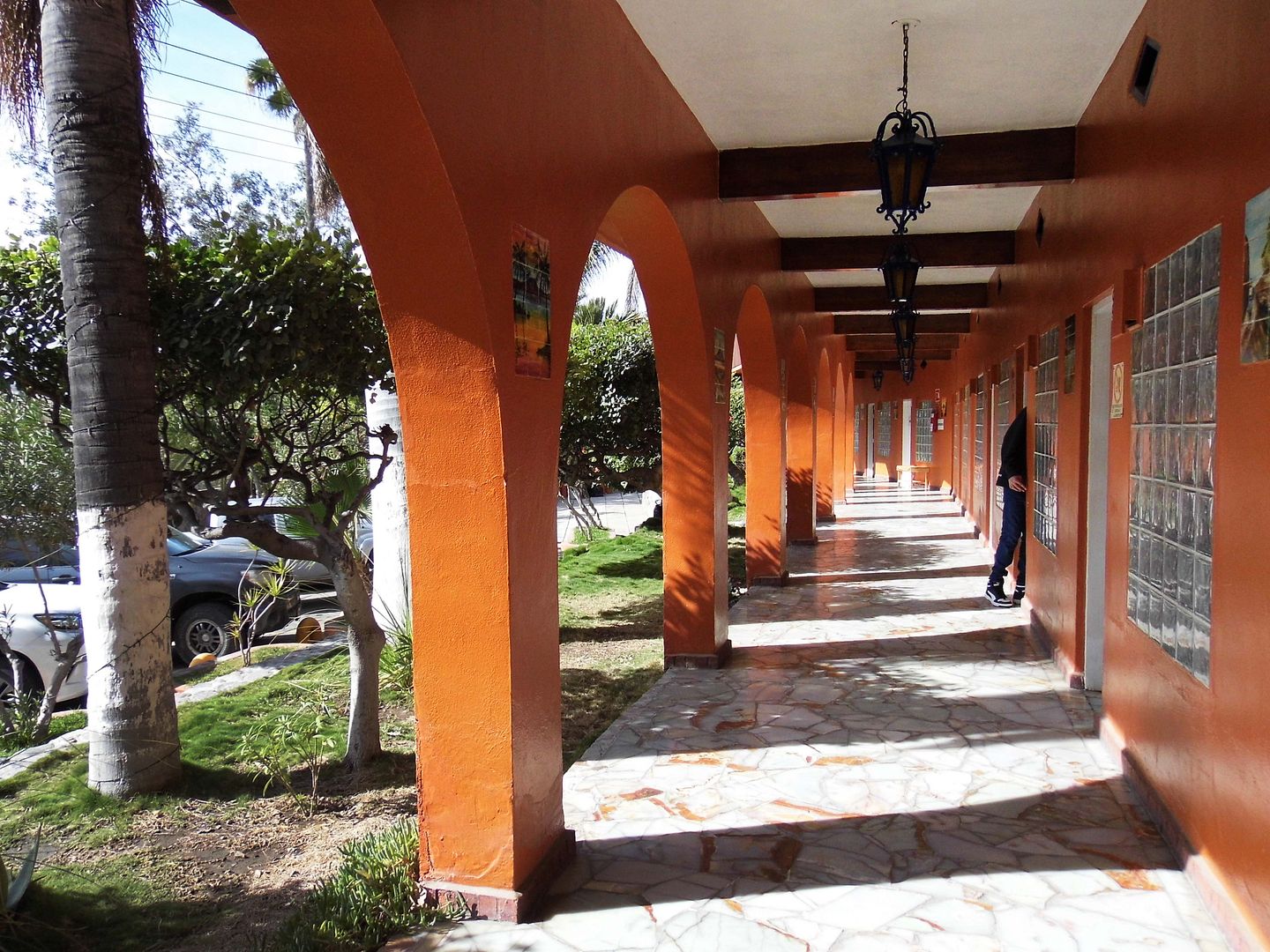 Valparaiso—which translates to mean "Paradise Valley"—offers day access to its jacuzzi, outdoor hot springs, sauna, and cool pool, as well as spa therapies like massages.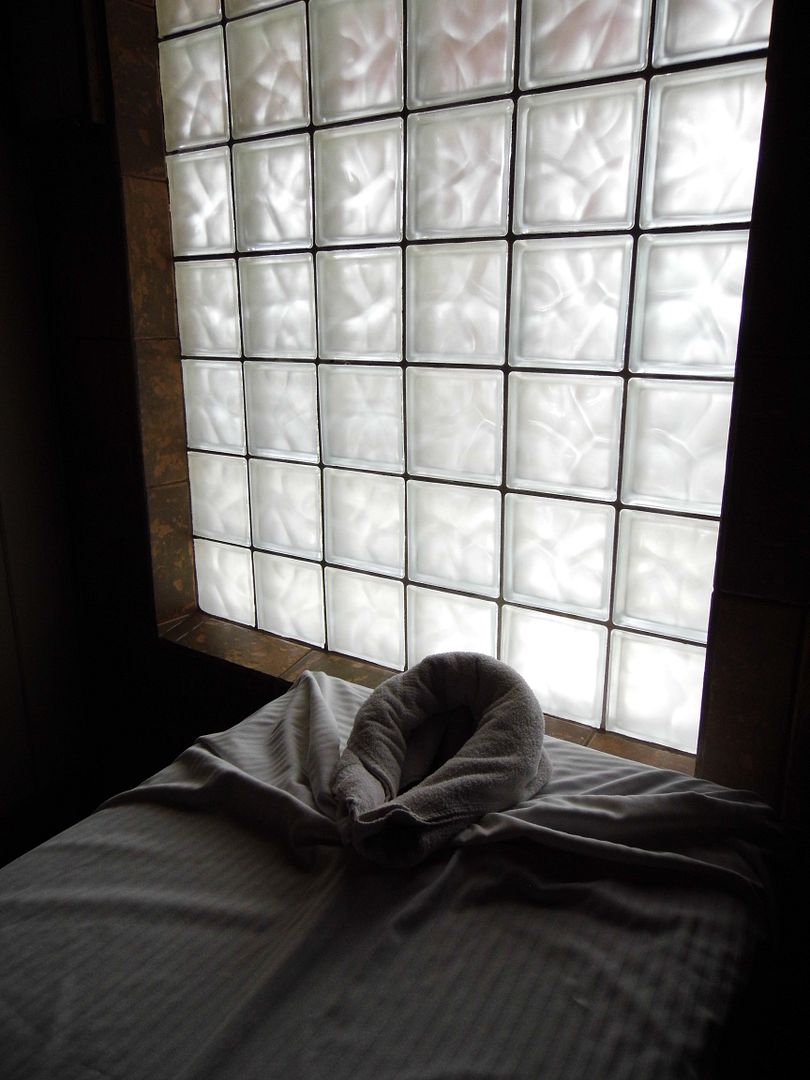 I went outside of my comfort zone and signed up for a massage without knowing how much it would cost or how to communicate any preferences to my therapist.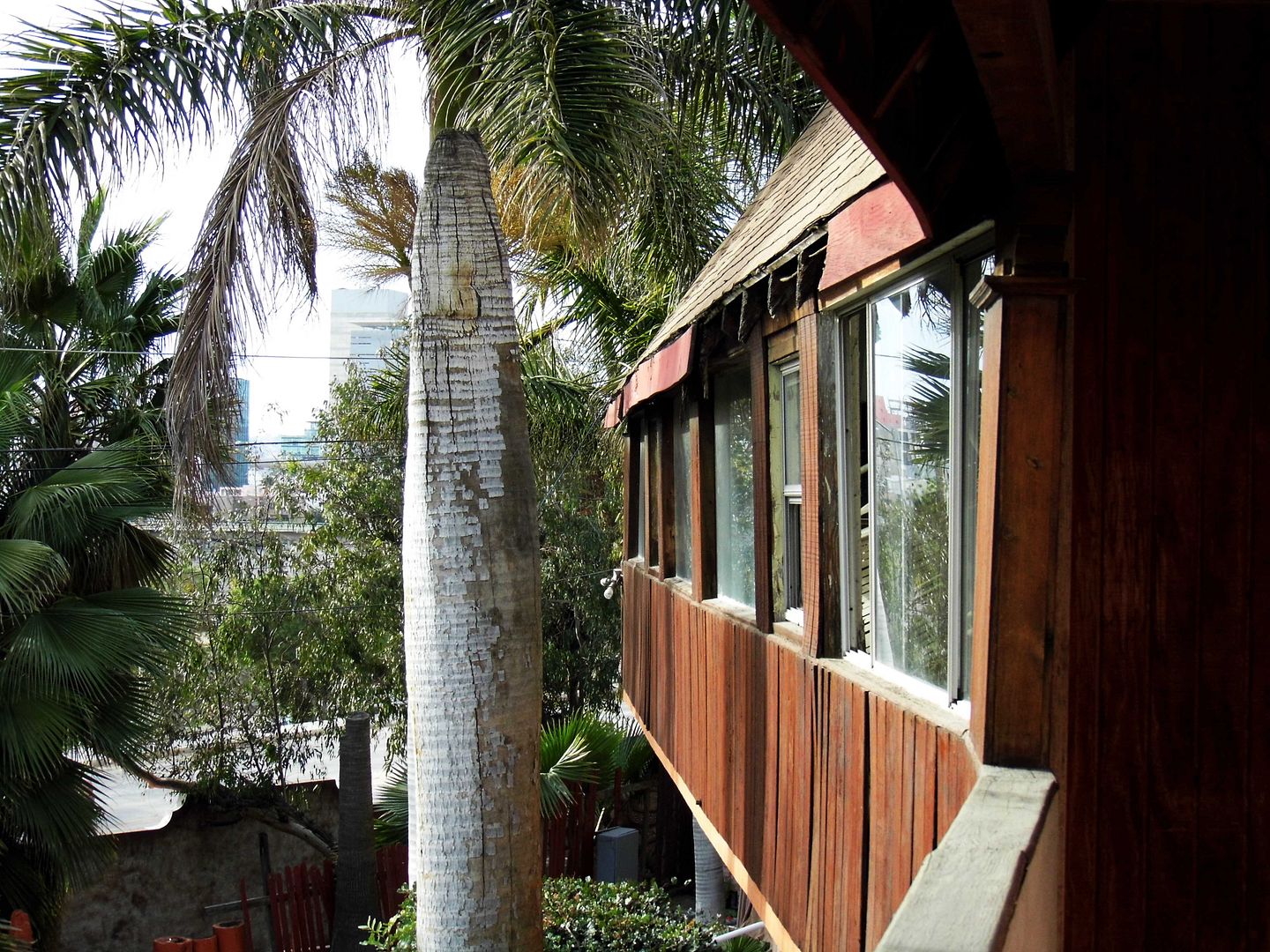 Somehow it all worked out...
...and once I was thoroughly worked-over, I was ready to spend some free time exploring the rest of the property.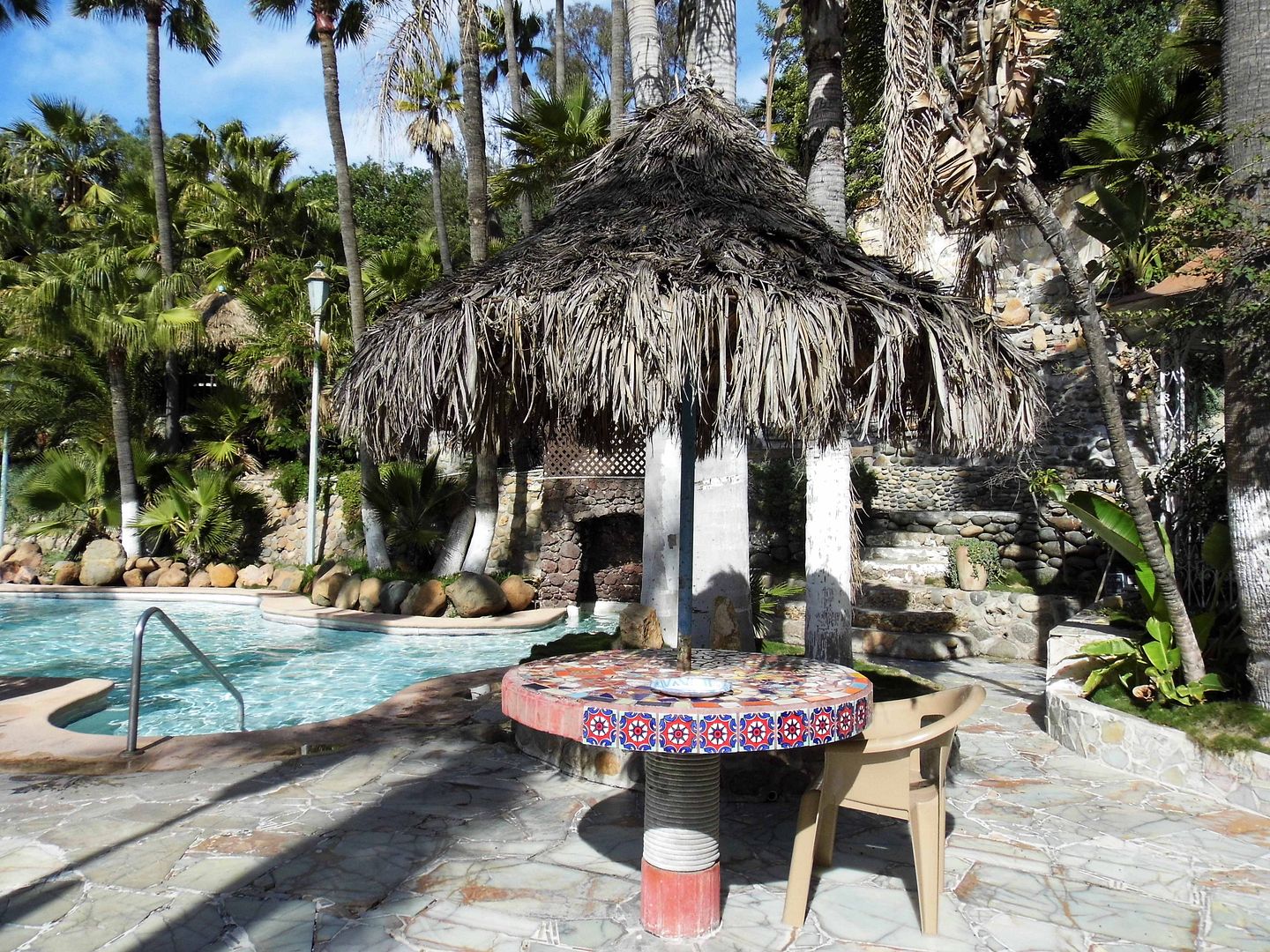 It's both rustic and tropical, with thatched sun umbrellas...
...and rock-hewn arches, retaining walls, walkways, niches, and more.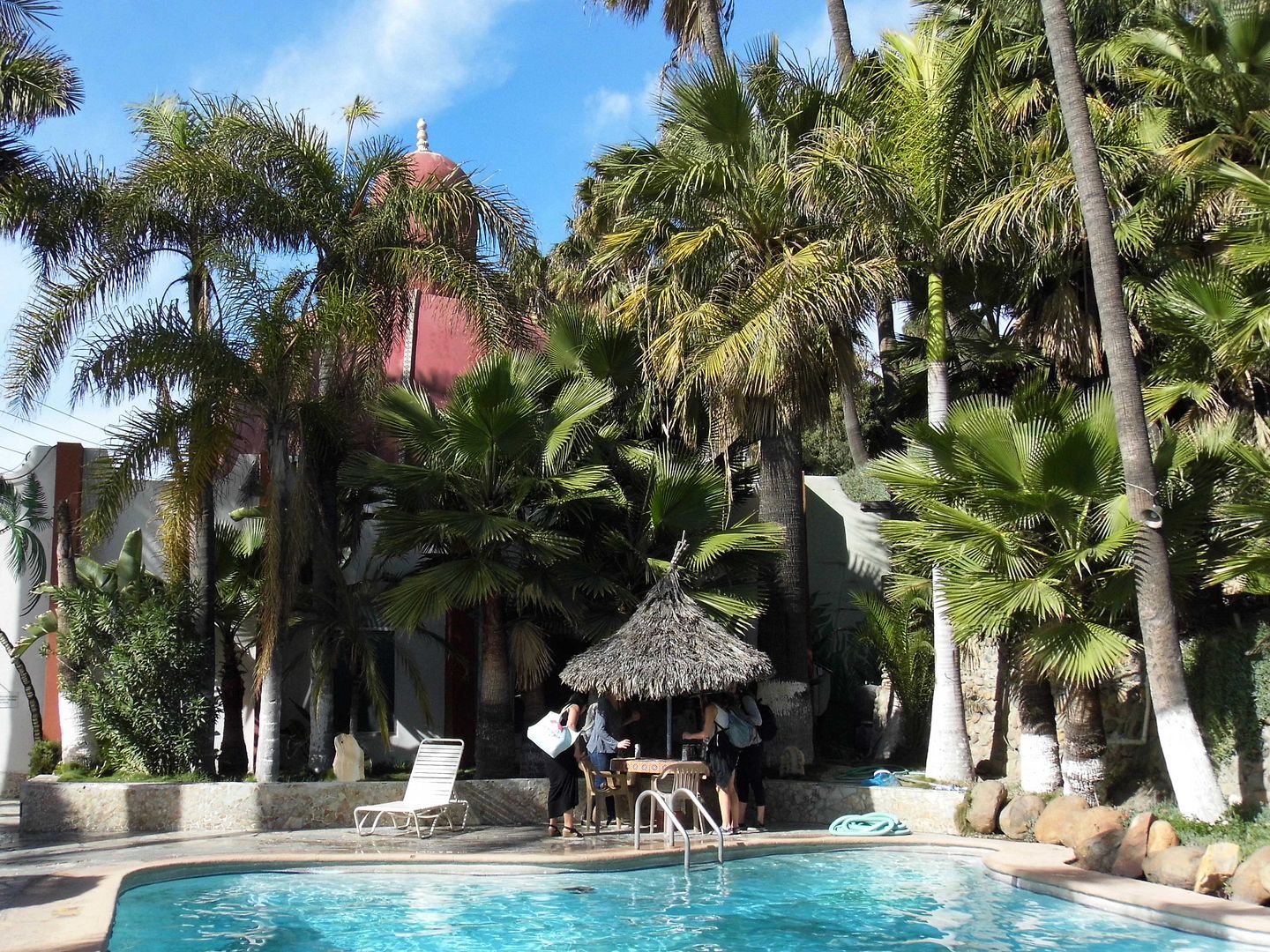 The characteristic red dome—part of Valparaiso's logo—is where you'll find the thermal jacuzzi.
It's not a "hot tub" per se—it's much bigger than that, and there are no bubbles or jets to enjoy—and the smell of sulfur in there can be overwhelming.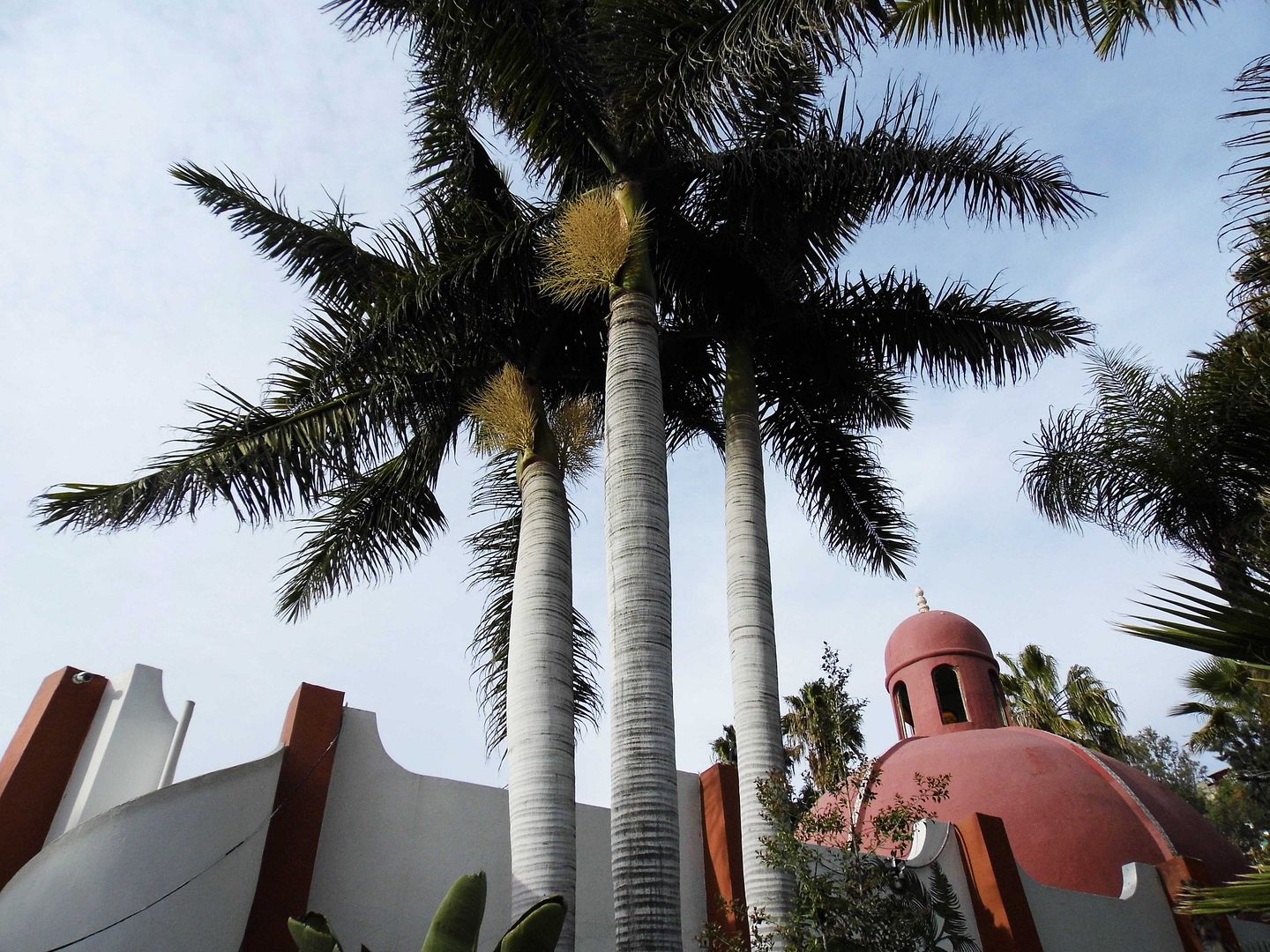 Silence is required for meditative purposes—but the locals completely disregard that rule and whoop it up in there.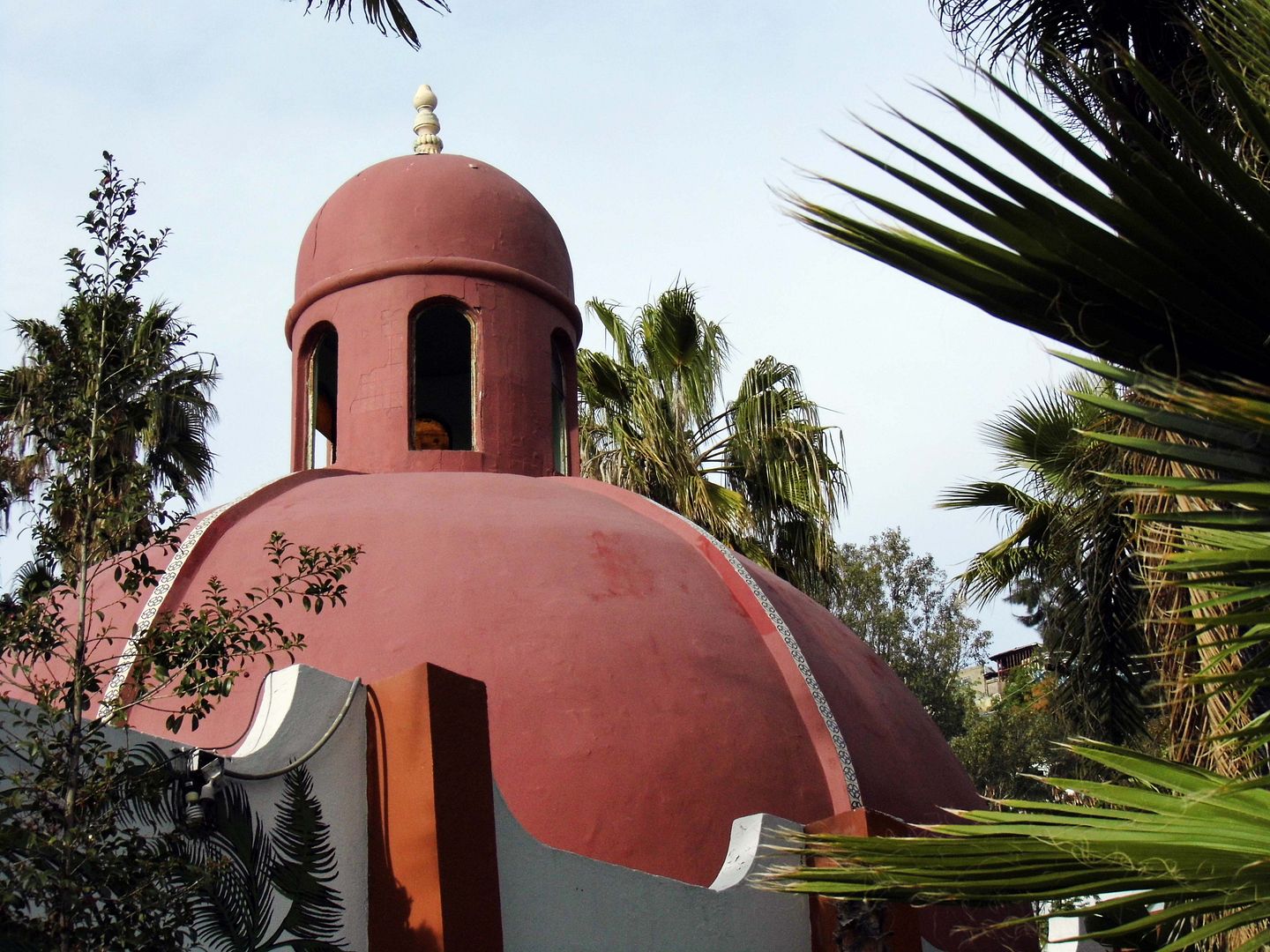 The acoustics are incredible, so the absence of sound would be a shameful waste of the architecture.
The secret about Valparaiso that I found out soon after my massage was over was that there are also hot springs to enjoy
al fresco...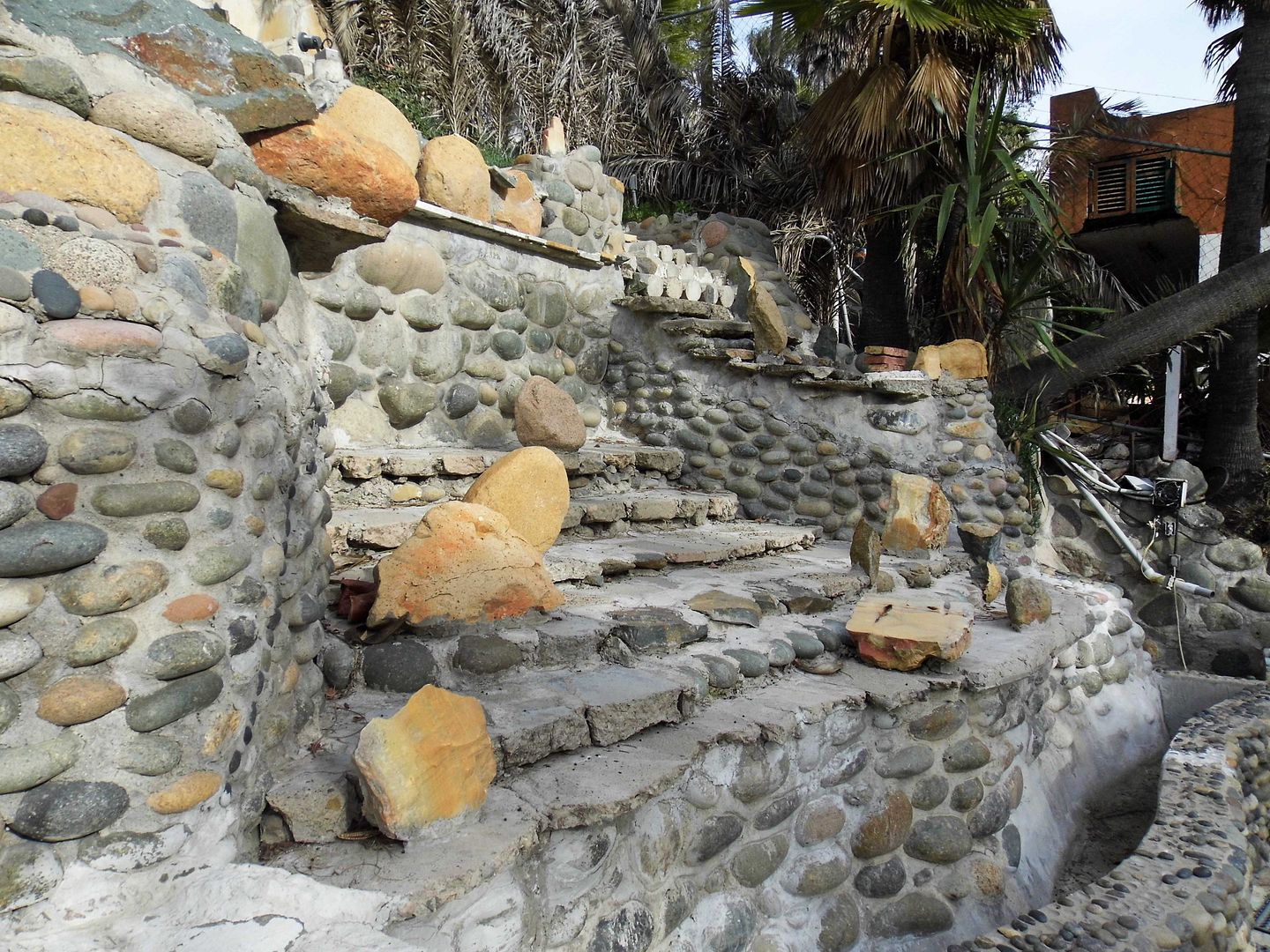 ...simply by climbing those rock stairways up to the top of the hill.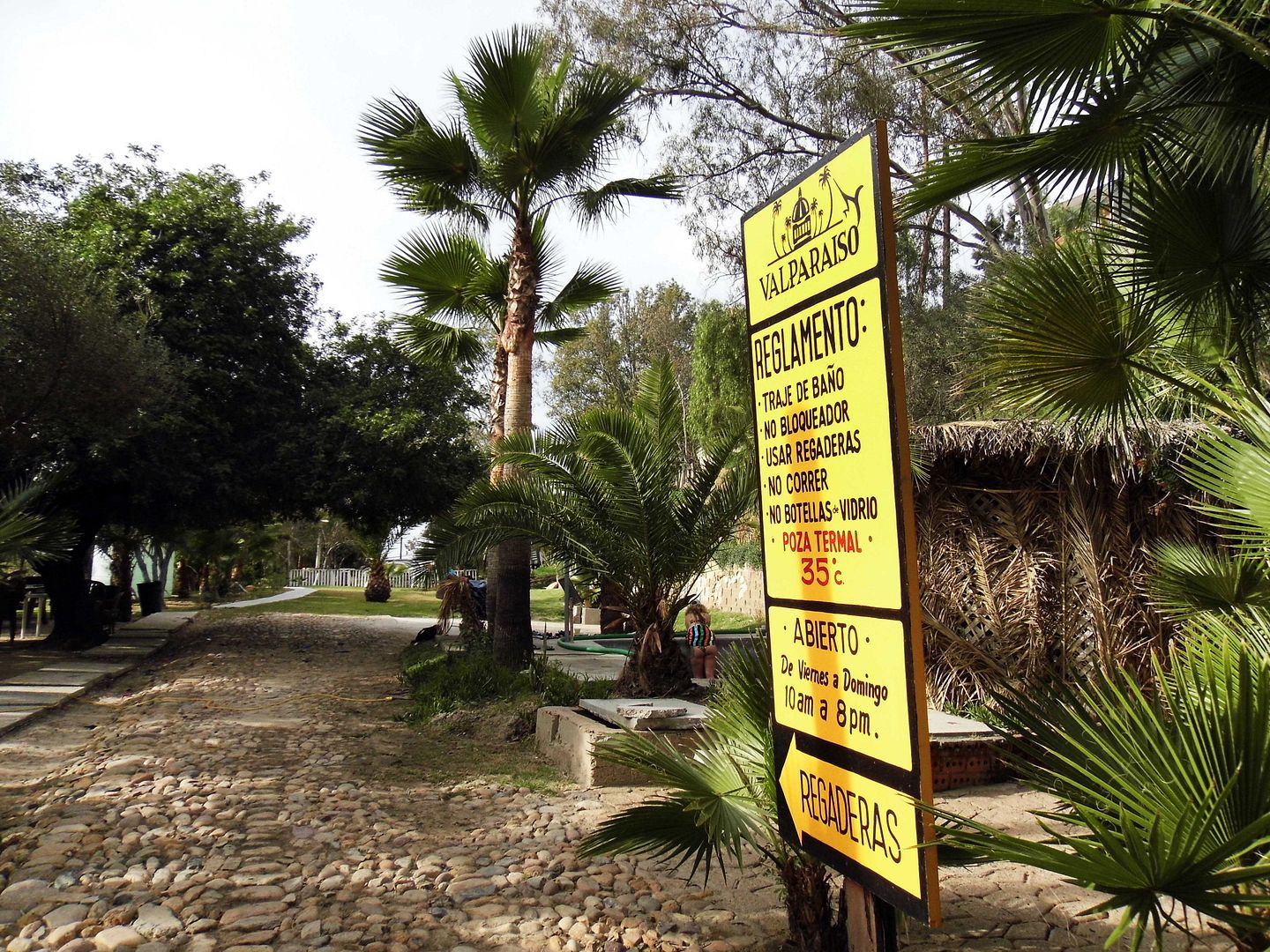 Up above a kind of mezzanine (or
mirador
), you reach a flat stone pathway marked by a list of regulations—to wear swimwear and shower first, and to not run or bring glass bottles.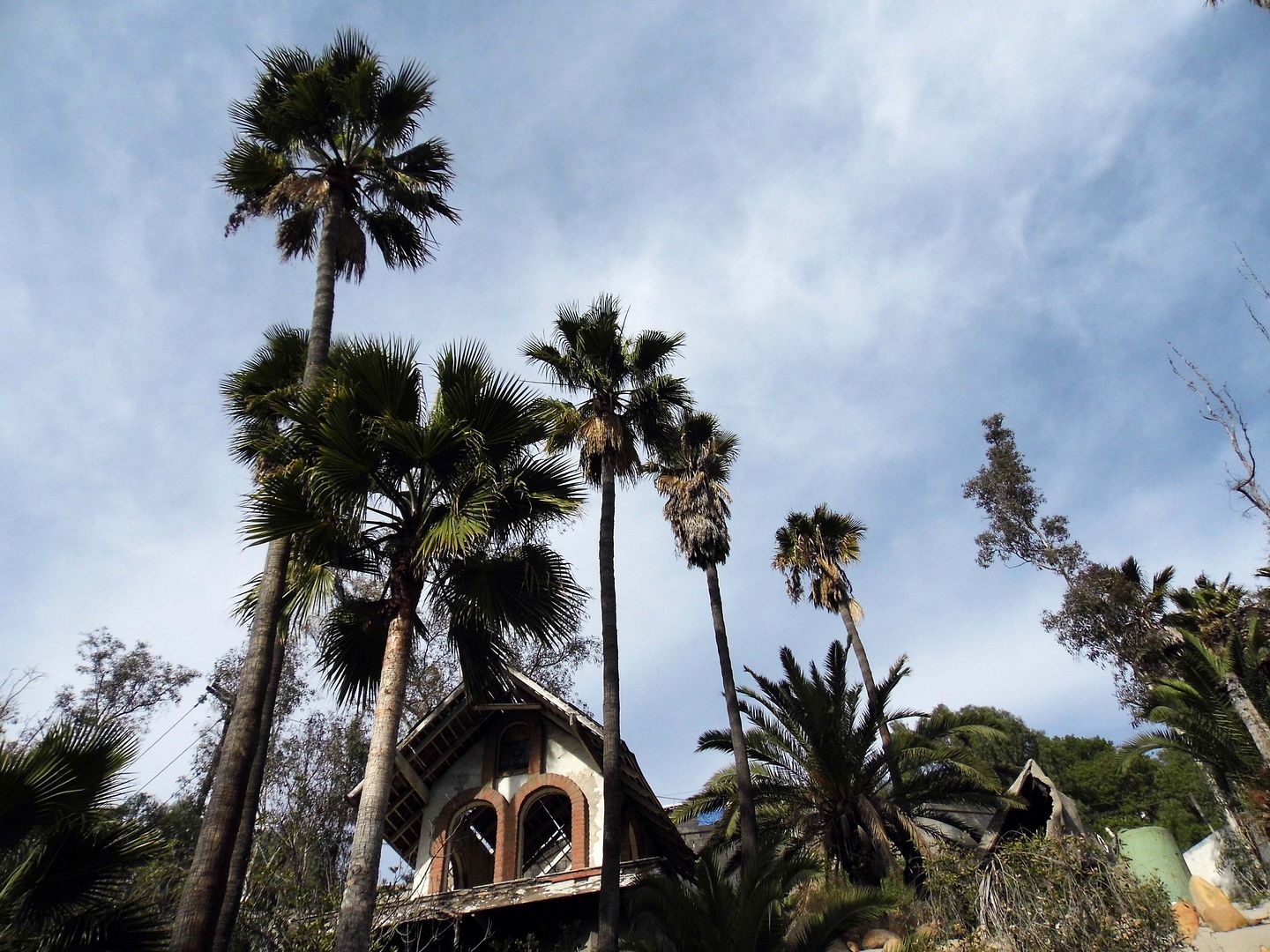 We'd made a beer run at the convenience store near the border, so we were already well-armed with cans. Hopefully boozing it up with
cervezas
and tequila wouldn't negate the healthful effects of a good mineral soak, in 100-degree waters touted to contain sulfur, calcium, magnesium, and more.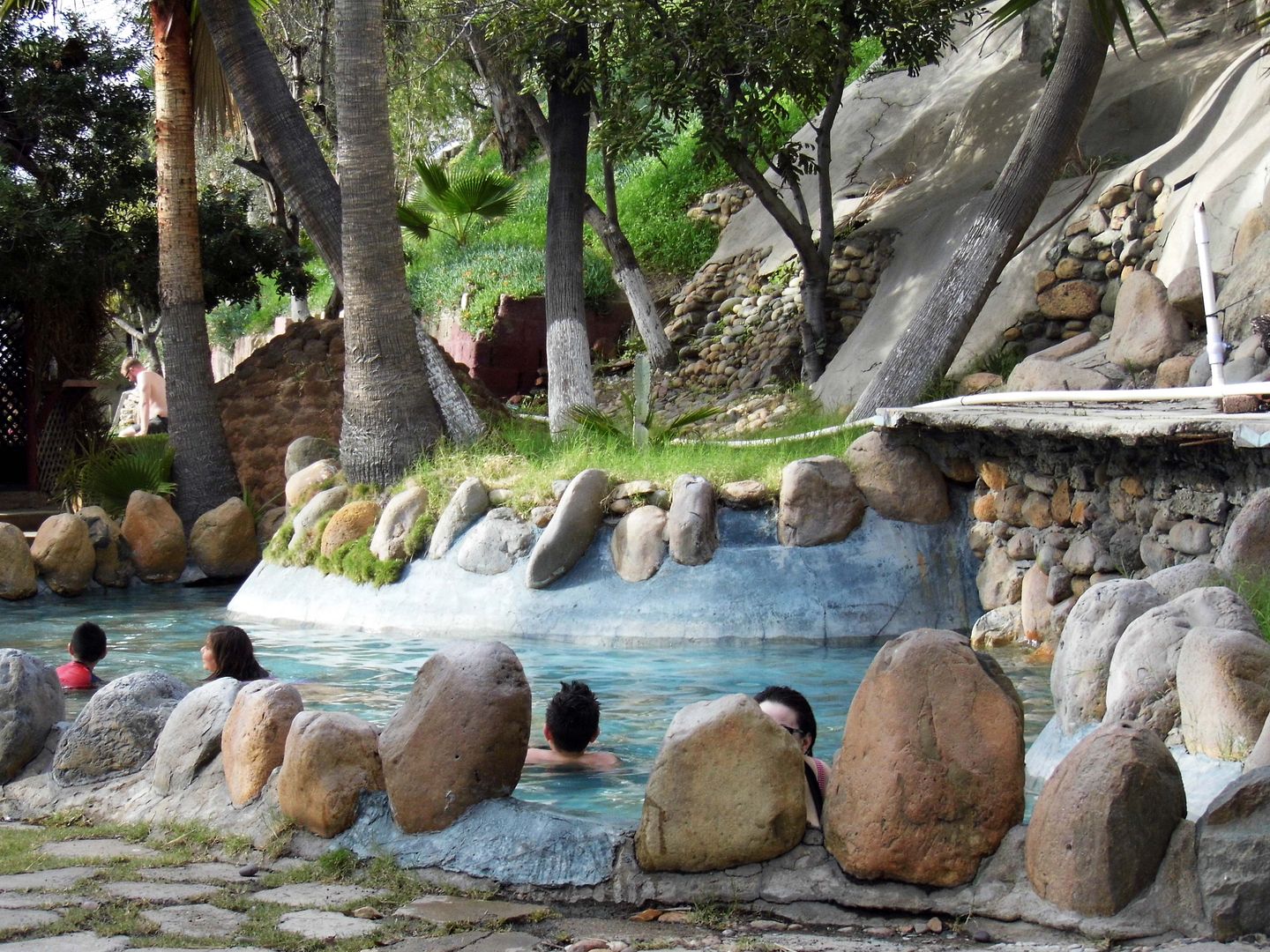 After all, I needed a little boost to my circulation and immune system, for my cells to get oxygenated, and to expel some toxins. My vital organs needed some TLC, my metabolism to get a bit of a kickstart.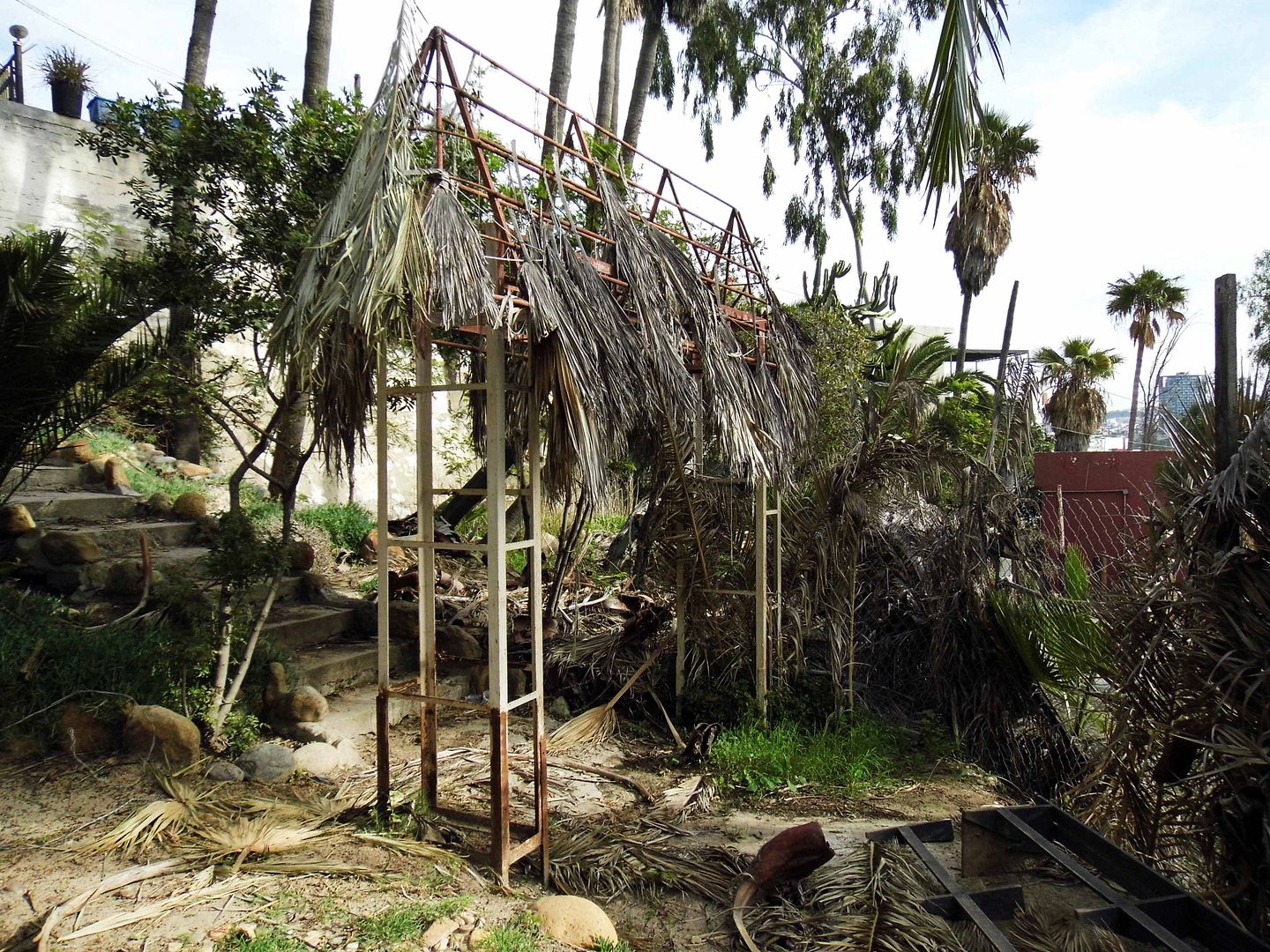 Who doesn't need an increased sense of physical and psychological wellness every now and then?
Even if I were to just get a placebo effect out of it, I'd take it.
Technically, I've now got a one-year pass to return to Valparaiso anytime I want—and with it less than three miles from the border crossing at San Ysidro, California, I
could
, I suppose.
Am I comfortable enough now to go back on my own, sometime within the next 12 months?
Quizás
?
Related Posts:
Lessons of a Lone Traveler: Hot Springs Edition
Casting My Fears Aside