[Last updated 3/23/21 7:56 PM PT—new photos added at bottom of post]
I've loved
Valley Relics Museum
since it opened in Chatsworth in 2013. But... it was getting a little too crowded. You couldn't really see the stuff. You could barely walk through.
Fast forward five years, and Valley Relics has a new home—at the Van Nuys Airport!
With two huge rooms, it finally feels like a real museum instead of just a warehouse full of stuff.
In one room, the lit neon signs are front and center...
...with enough space in front of them to let you get a good look at them.
The rescued and rehabilitated neon represents many of the businesses gone by of the San Fernando Valley...
...with some backlit plastic above a mini re-creation of the defunct Family Fun Arcade (with actual arcade games you can play).
Somehow, they look even better in their new home.
Valley Relics can't bring those beloved businesses back...
...but it
can
kind of approximate the feeling of driving down Van Nuys or Ventura Boulevards, or turning off Vineland Avenue onto Burbank Boulevard.
And maybe grabbing a burger or a taco on the way.
Because The Valley is inextricably linked to Hollywood, Valley Relics has expanded its collection of memorabilia from movies...
...and television...
...with a particular affinity for Westerns...
...and, of course, the luminary of Western Swing and Country and Western live music, North Hollywood's long-lost The Palomino Club.
The glass cases at Valley Relics gave me a closer look at what Busch Gardens must've been like than did
touring the Budweiser brewery where it was once located
.
As many times as I've gone to
Big Boy
(and
multiple locations of it
), I'd never before spotted an issue of its comic book series. (The Canoga Park location, part of Valley cruising culture in the 1950s and '60s, has since been demolished.)
Perhaps the most surreal part of visiting Valley Relics, now that I've lived in LA for almost eight years, is seeing the memorabilia from places we haven't lost...
yet.
But we surely will. And all of the memories we make today might one day end up in a museum just like this one.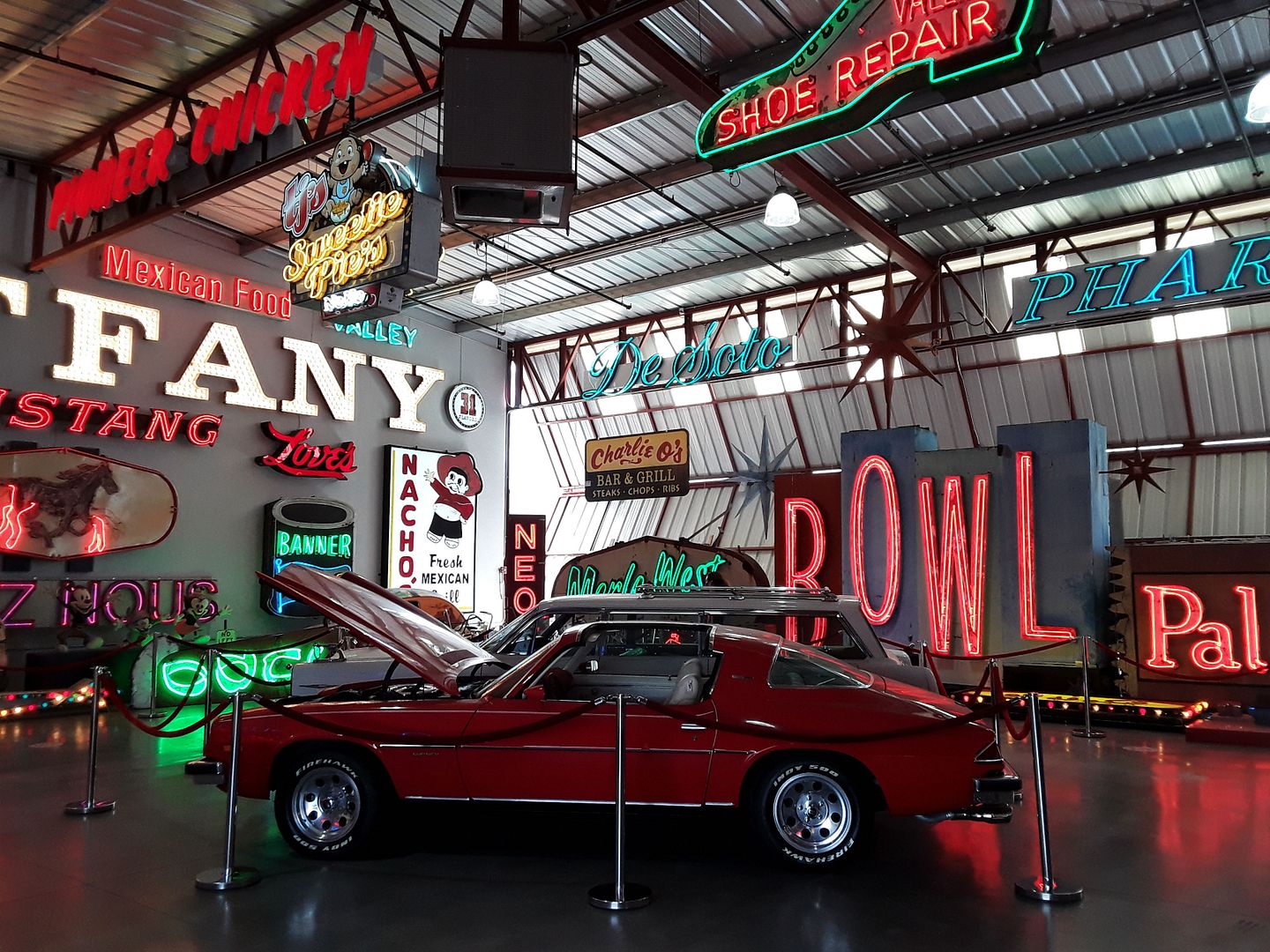 Update 3/23/21—
I returned to Valley Relics after the pandemic began to ease up to check out its display of
Old Trapper's Lodge
artifacts and see what else had changed in the two years since this location had opened.
They're running out of room again—even considering the fact that not everything is out all at one time. But the larger pieces, like the neon signs, are pretty much fixed in place.
Fortunately, I found enough elbow room to launch some balls on the pinball machines (set to Free Play), like Elvira's "Scared Stiff" (which was a hoot)...
...and "Earthshaker!"(which sent me into fits of giggles when I managed to trigger a quake).
I look forward to whatever brings me back for another visit in the future.