I knew I wouldn't be able to see much of it, but when I heard that the old May Company department store building - which was landmarked in 1992, meant to become LACMA West but never did - was open to the public for the Diane Von Furstenberg
Journey of a Dress
temporary exhibit, I decided to go and have a look-see.
Circa 1951 (USC Digital Library)
It's always been one of my favorite buildings on Miracle Mile, all shiny and curvaceous on the corner of Wilshire and Fairfax. And why it hasn't been used has always puzzled me.
Circa 1970s, Marvin Rand, Photographer. (Library of Congress; Call Number: HABS CAL,19-LOSAN,39–1)
According to the Los Angeles Conservancy, the building is considered the best example of the Streamline Moderne architectural style that still exists in Los Angeles.
The Academy of Motion Picture Arts and Sciences recently announced that the May Co. building would house The Academy Museum, which doesn't even start construction until the end of this year, and isn't set to open until 2017 (though
some crazy renderings were just released
).
I was hoping to find some discarded hangers and rusty old cash registers, but it looks like it's been cleaned up a bit. And it was full of security, who were hard to get past (and chided me for using flash photography in a dark elevator bank).
Because its Streamline style is mostly visible on its
exterior
, I like to convince myself that I wasn't missing much inside.
Here's what I saw:
Corner of Wilshire & Fairfax
Wilshire Blvd. front entrance (now closed)
Above front entrance
Inscribed 1939, Architect Albert C. Martin (also of LA's City Hall, Million Dollar Theatre)
Wilshire sidewalk stamp
Side service door
Eastern façade
Northeast corner
Former window displays, Fairfax Avenue
Corner
Northwest corner
Northwest corner, by parking lot entrance
Parking lot entrance
Parking lot entrance doors
Inside parking lot entrance
Inside ladies' restroom
Elevator bank, with covered floor
Inside front entrance (now closed and covered)
Now, if I could just get
upstairs
before it's totally redone...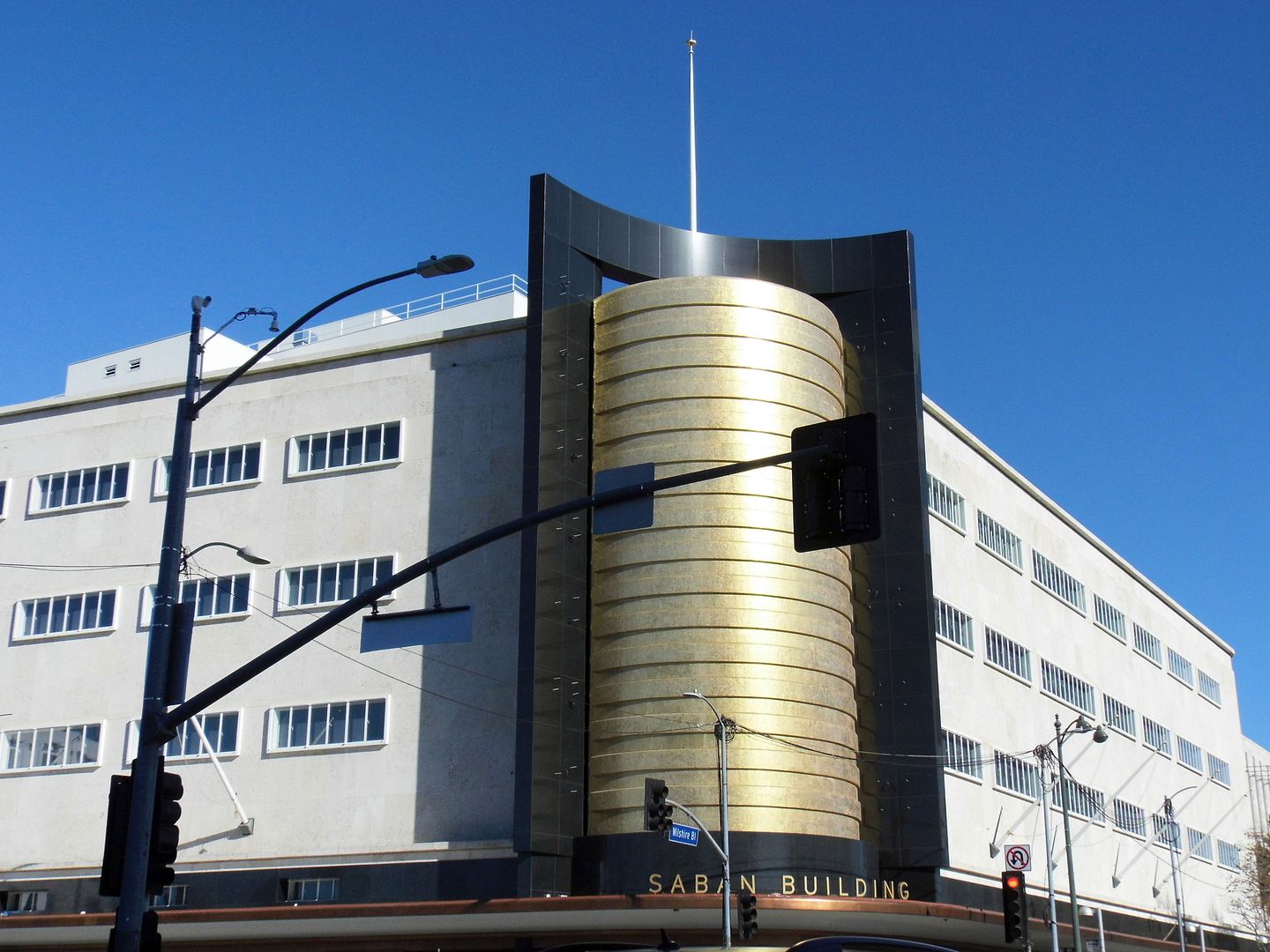 Update 2/11/20 4:50 PM PT—The entire interior of the May Company Building has been gutted, and the Academy Museum of Motion Pictures is set to open December 2020. In the meantime, the facade has been rebranded the Saban Building.
Related Posts:
Photo Essay: Miracle Mile
Photo Essay: The Coca-Cola Ship