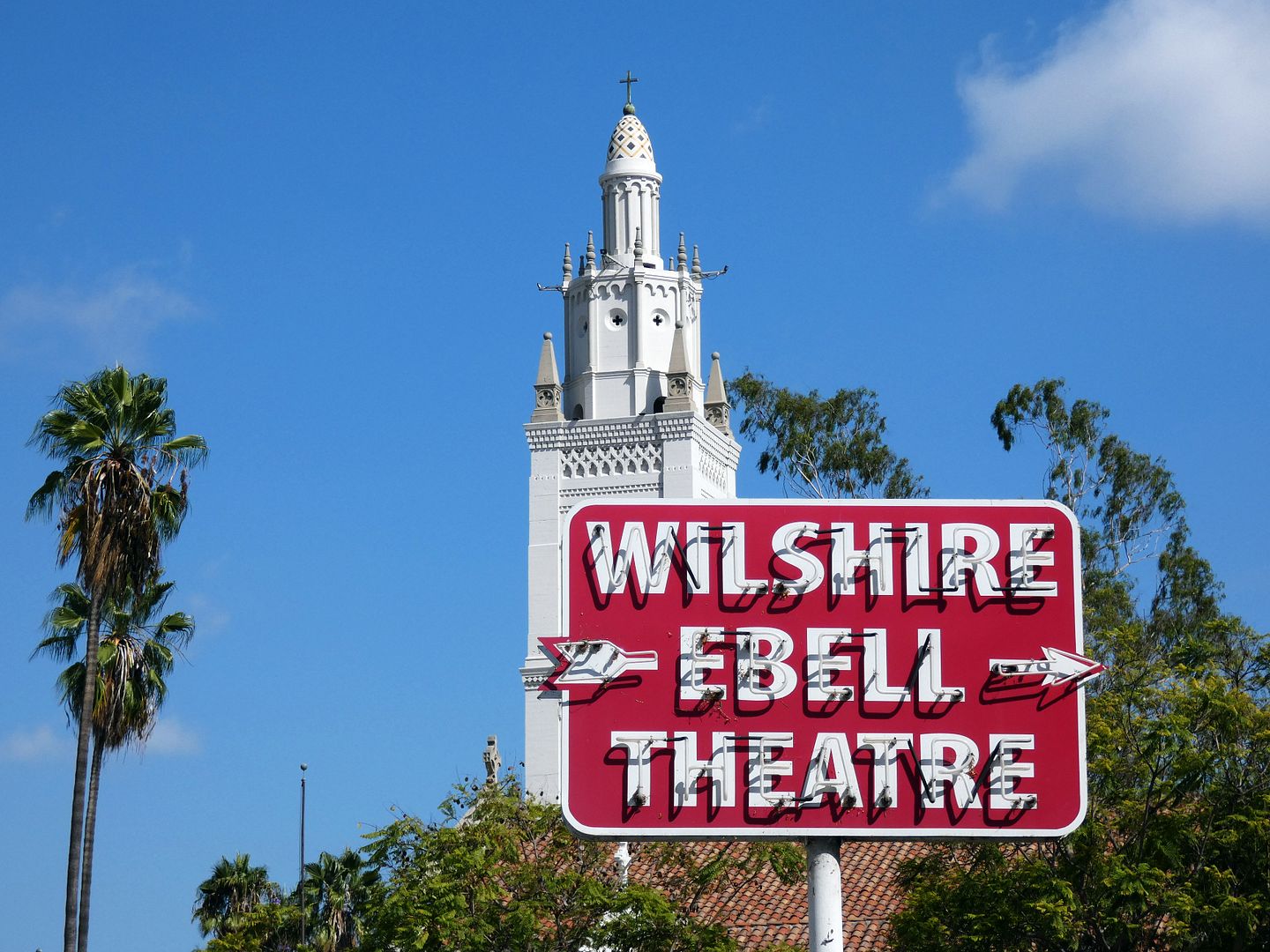 ...I'd actually already been to its theatre, on its south wing facing 8th Street, to see a performance of orchestral Dr. Dre all the way back in November 2015.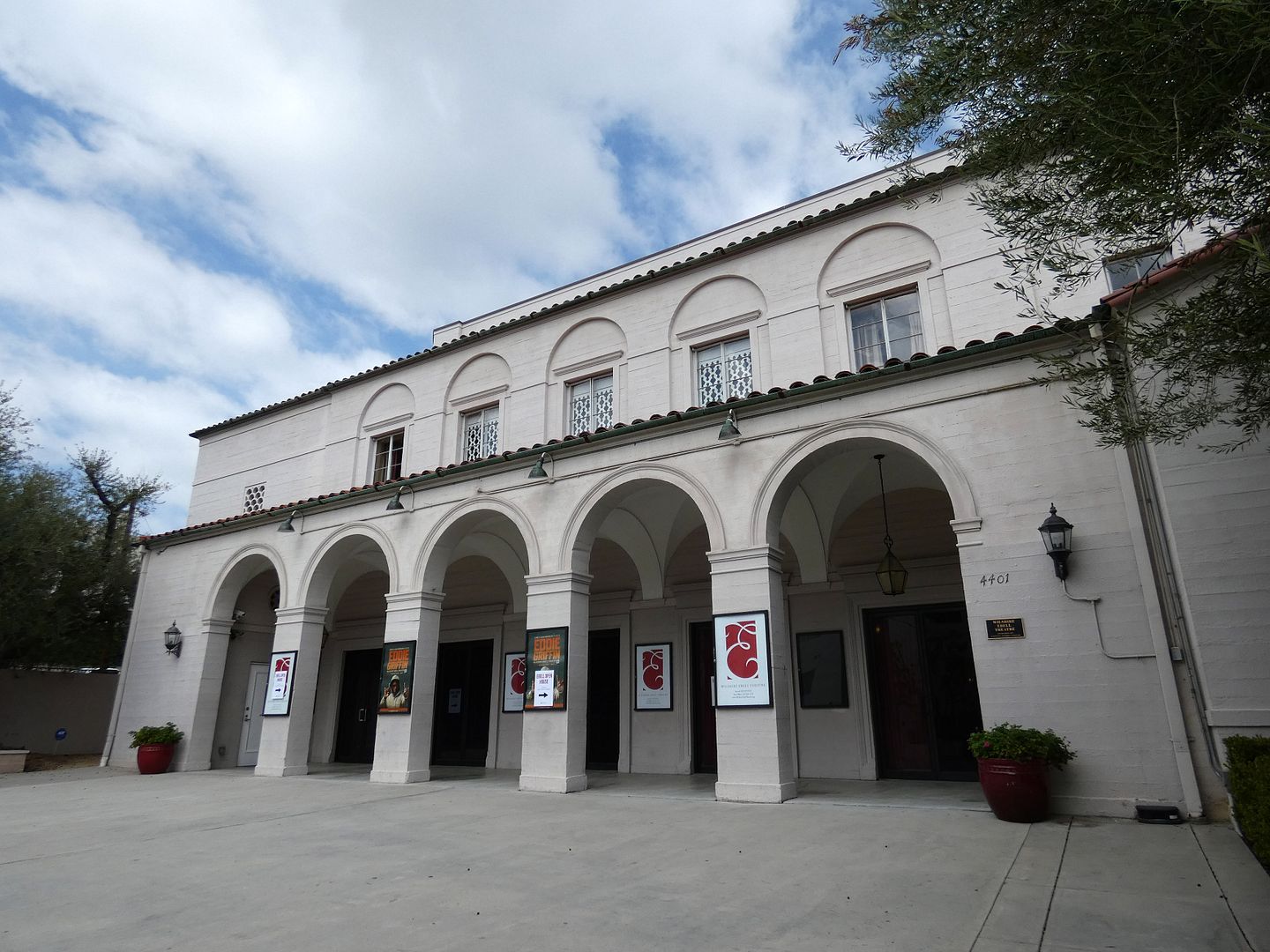 But since the theatre was included in the club's open house, and I'd only been there at night when it was full of people, I had plenty of reason to go back.
Some people only know the Ebell for its theatre—maybe because it's a lot easier to buy a ticket for a show there than to get into one of the Ebell's members-only events.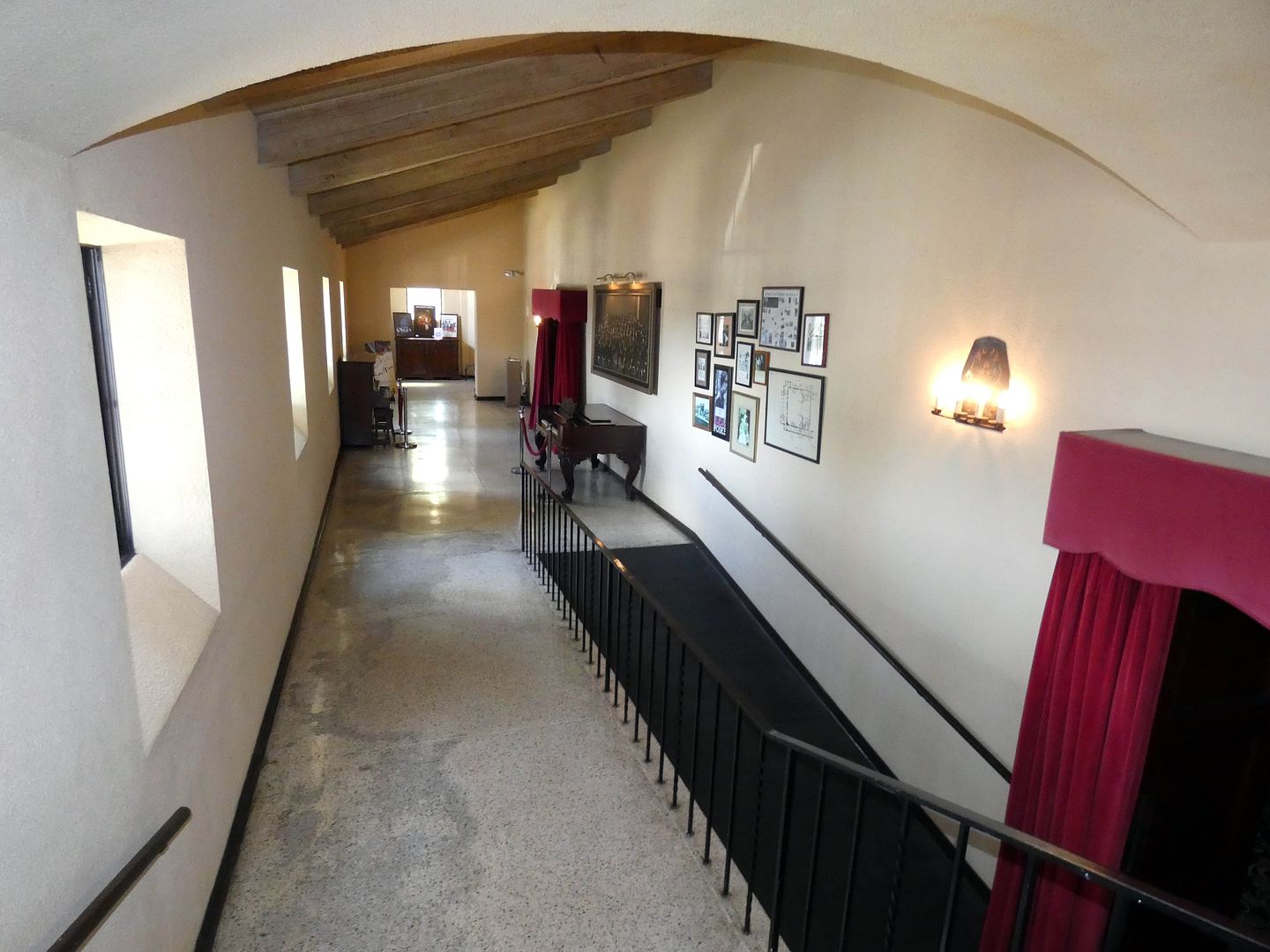 From 1927 (when the clubhouse opened) to 1932, this was known as the Windsor Square Theatre (or Playhouse)—a hat tip to the historic neighborhood along Wilshire Boulevard with the same name, initially developed in 1911. From the beginning, the theatre
promised
the neighbors that it
wouldn't
show movies (even going so far as to run advertisements for performances that read "
NOT A MOVIE
").
Instead, it hosted vaudeville revues, lectures, meetings, plays, children's theatre, Japanese sword plays, dancers, and live musical acts (including opera). In 1934, Judy Garland was discovered at the Ebell's theatre—then performing as Frances "Baby" Gumm (or "Baby Frances" Gumm).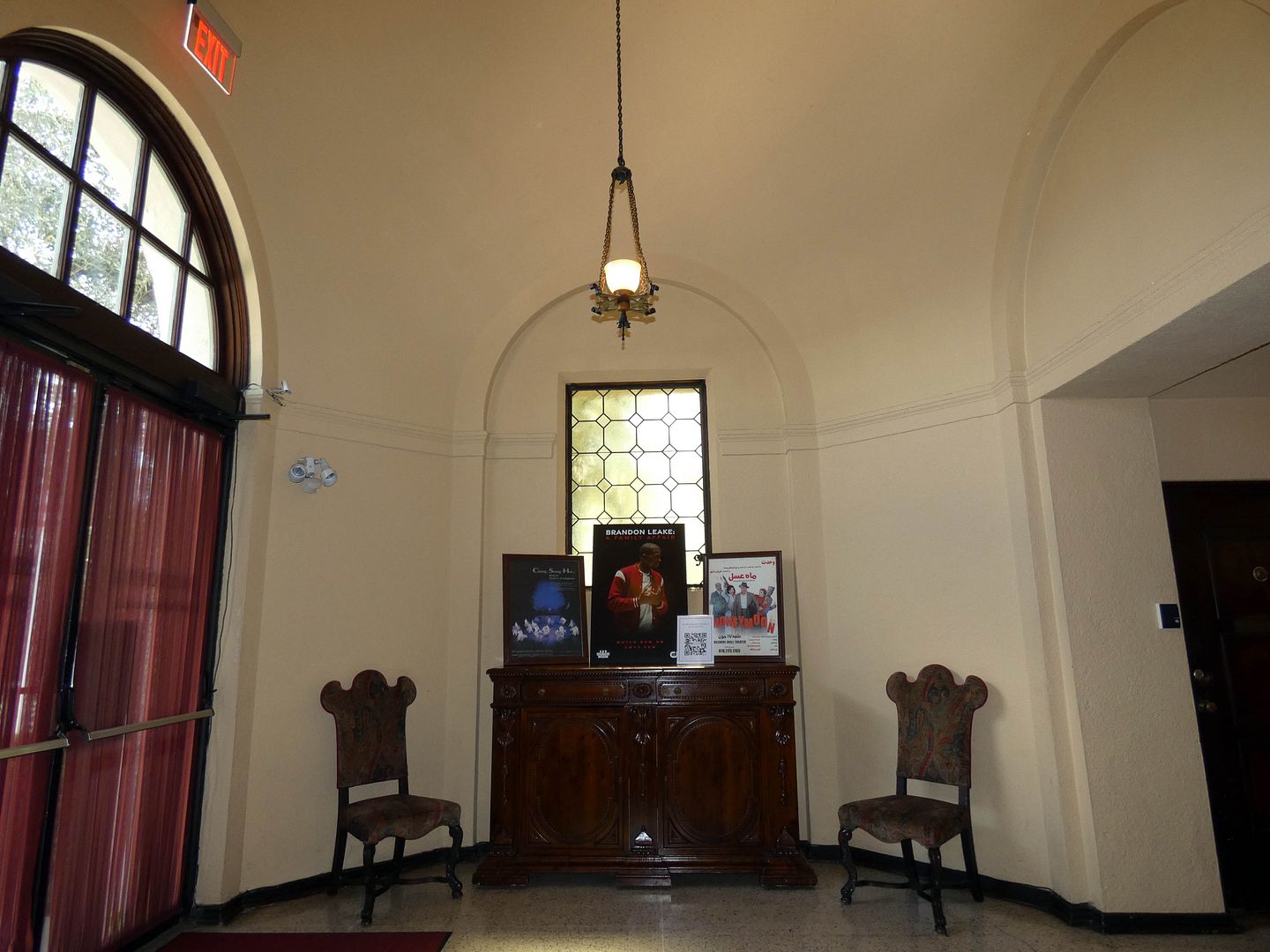 It, too, was designed by architect Sumner P. Hunt, along with Silas R. Burns (collectively, the Hunt and Burns architectural firm)—as was the main clubhouse.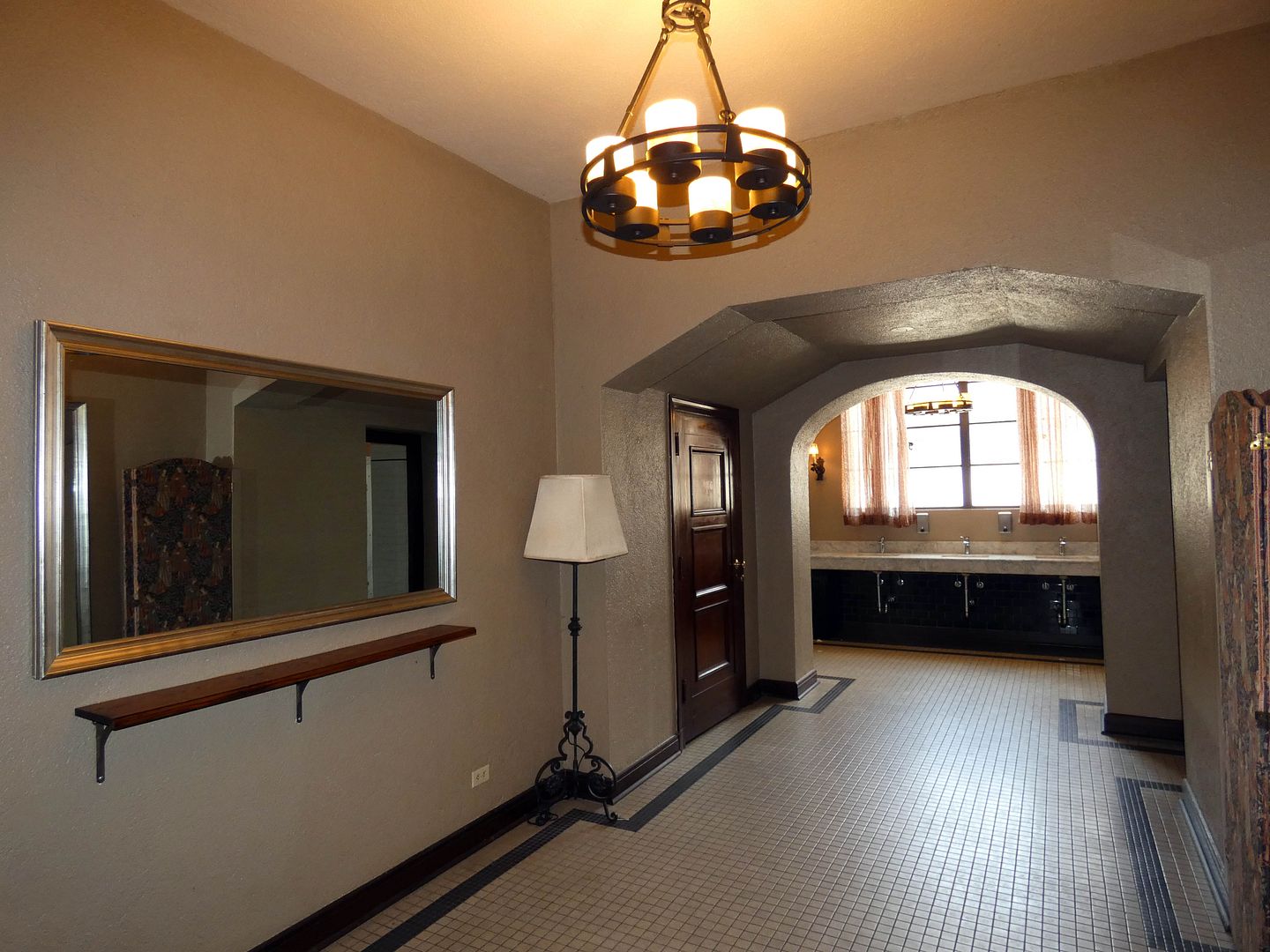 Even the ladies' room—well, I guess, of course the ladies' room of a women's club—is beautiful.
In fact, although they have separate entrances, they're not actually separate buildings.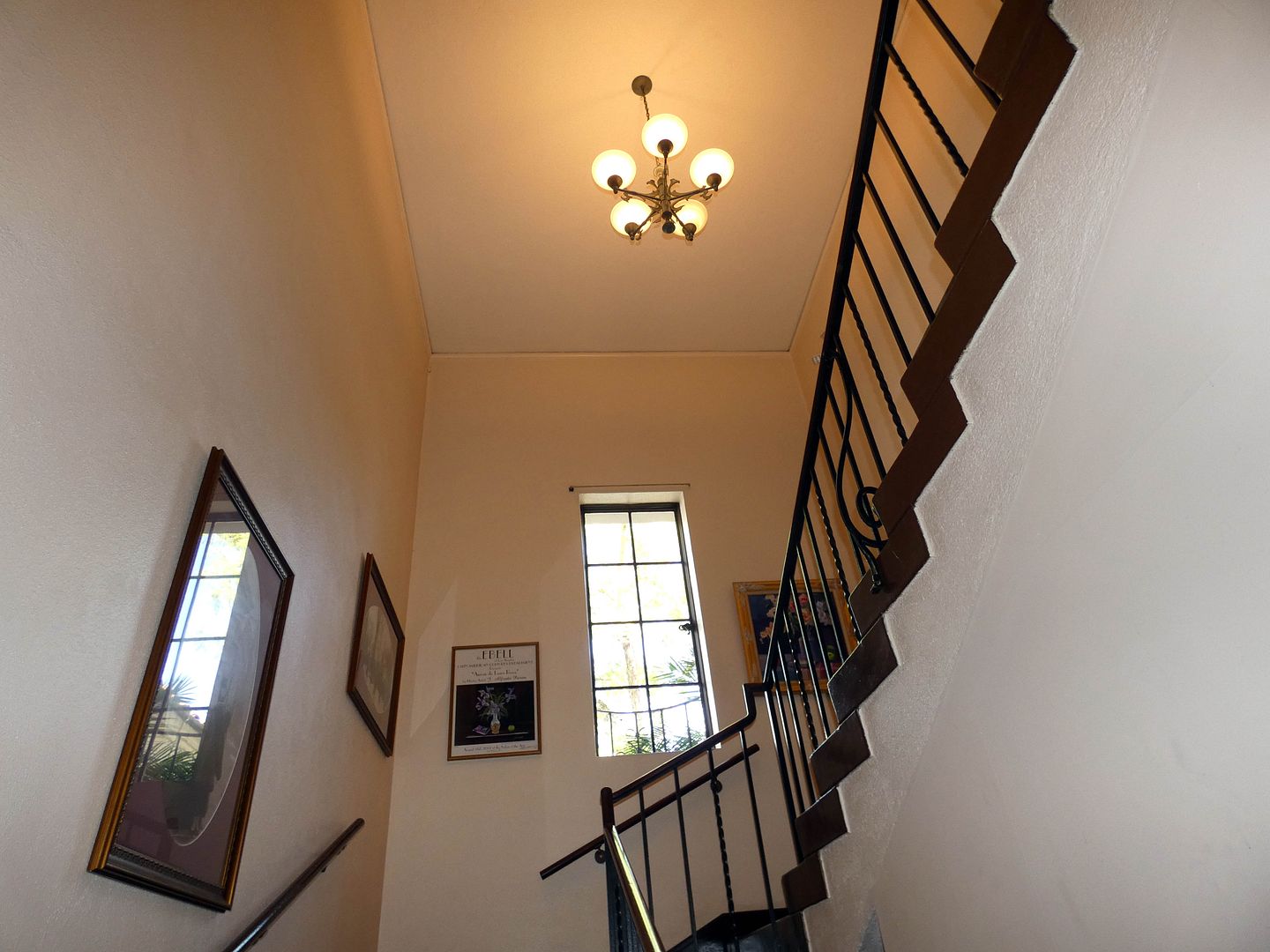 There's even an interior stairwell that connects the two.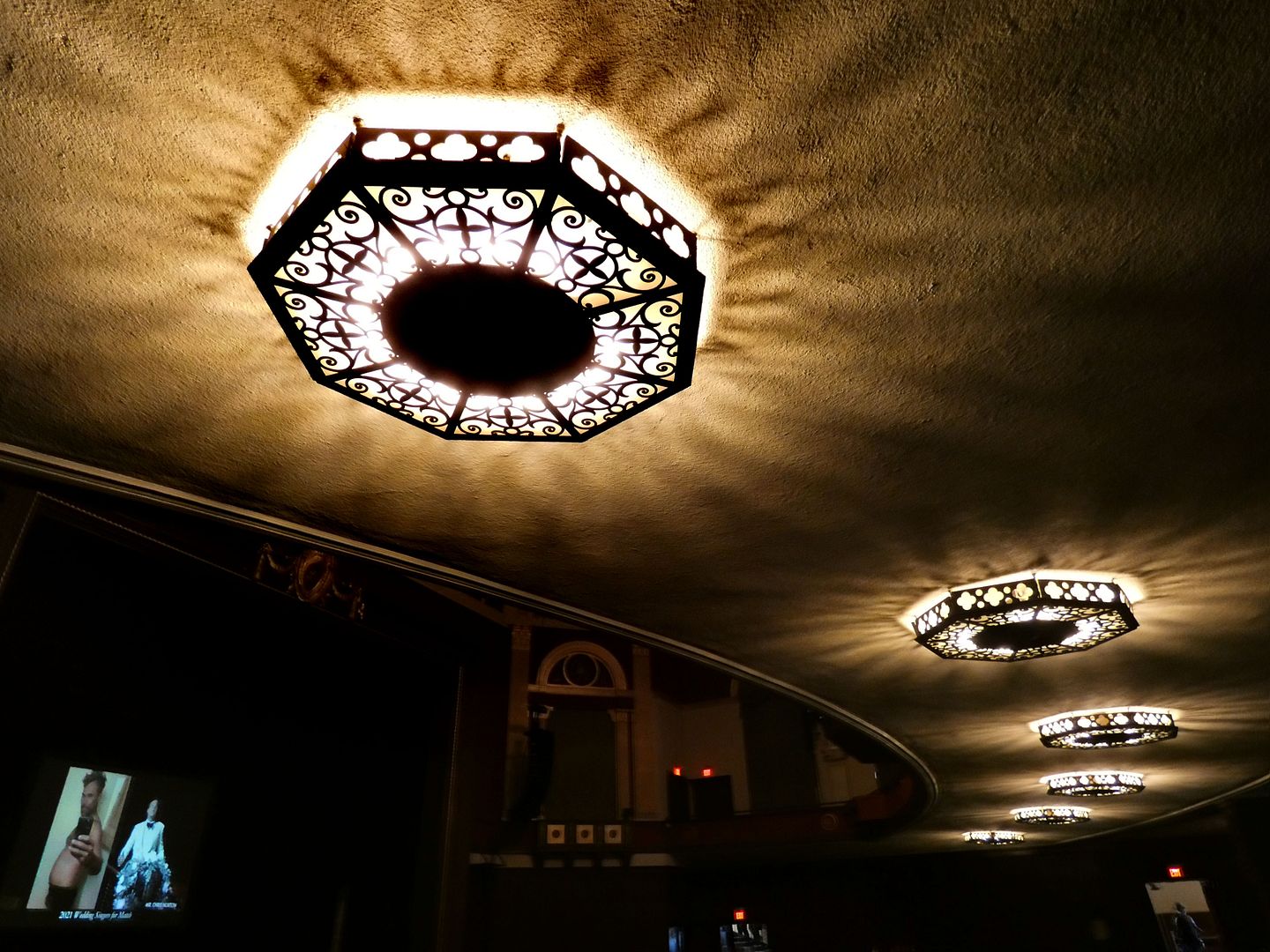 The auditorium opened with nearly1,300 seats, although there are slightly fewer now between the orchestra level and the balcony.
It was pretty dark in there during my visit—but there are actually curtains on the arched windows that can be drawn to let daylight in.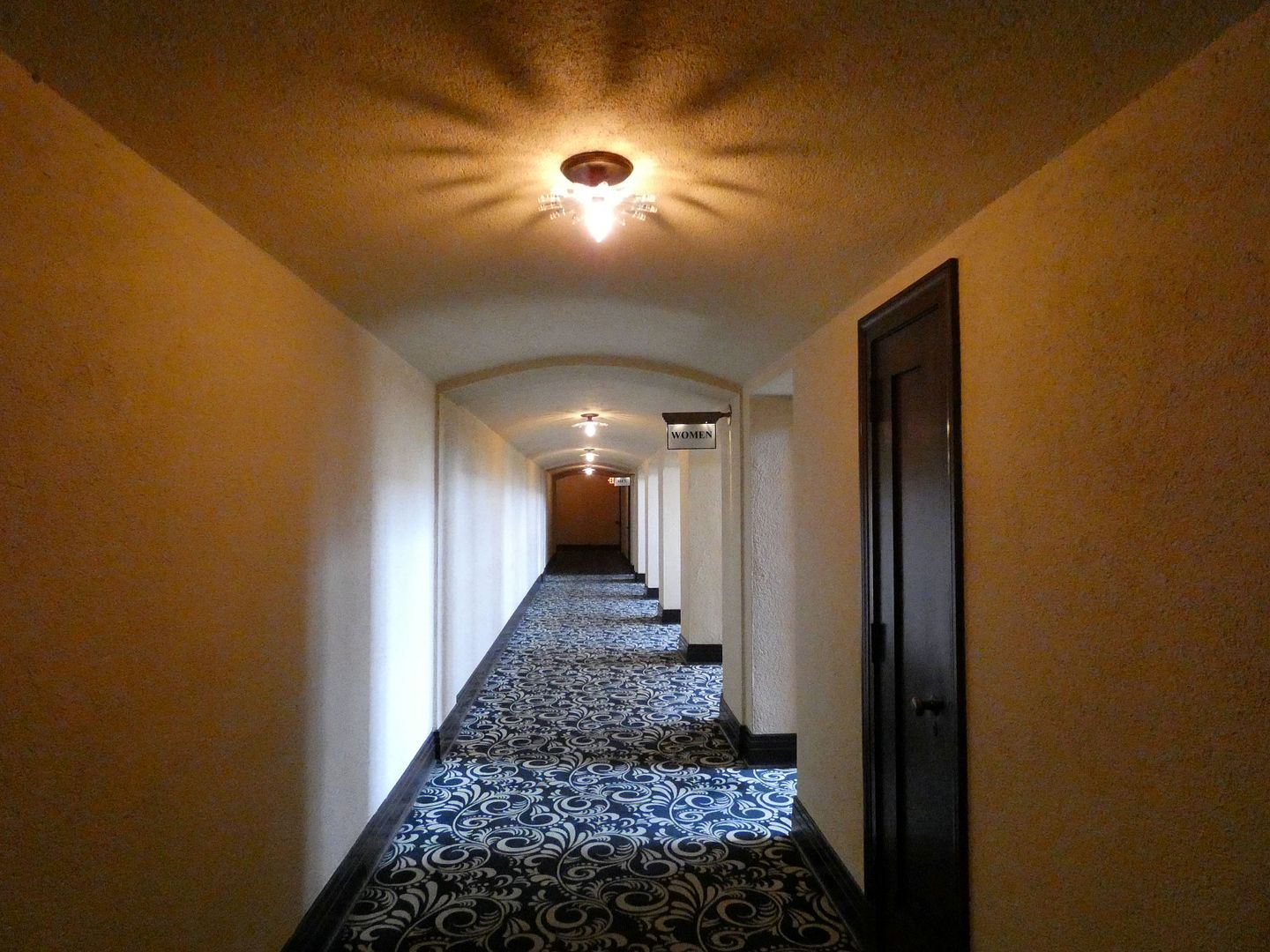 You can see more of the daylight coming into the balcony corridor...
...thanks to the uncurtained windows of the balcony lounge...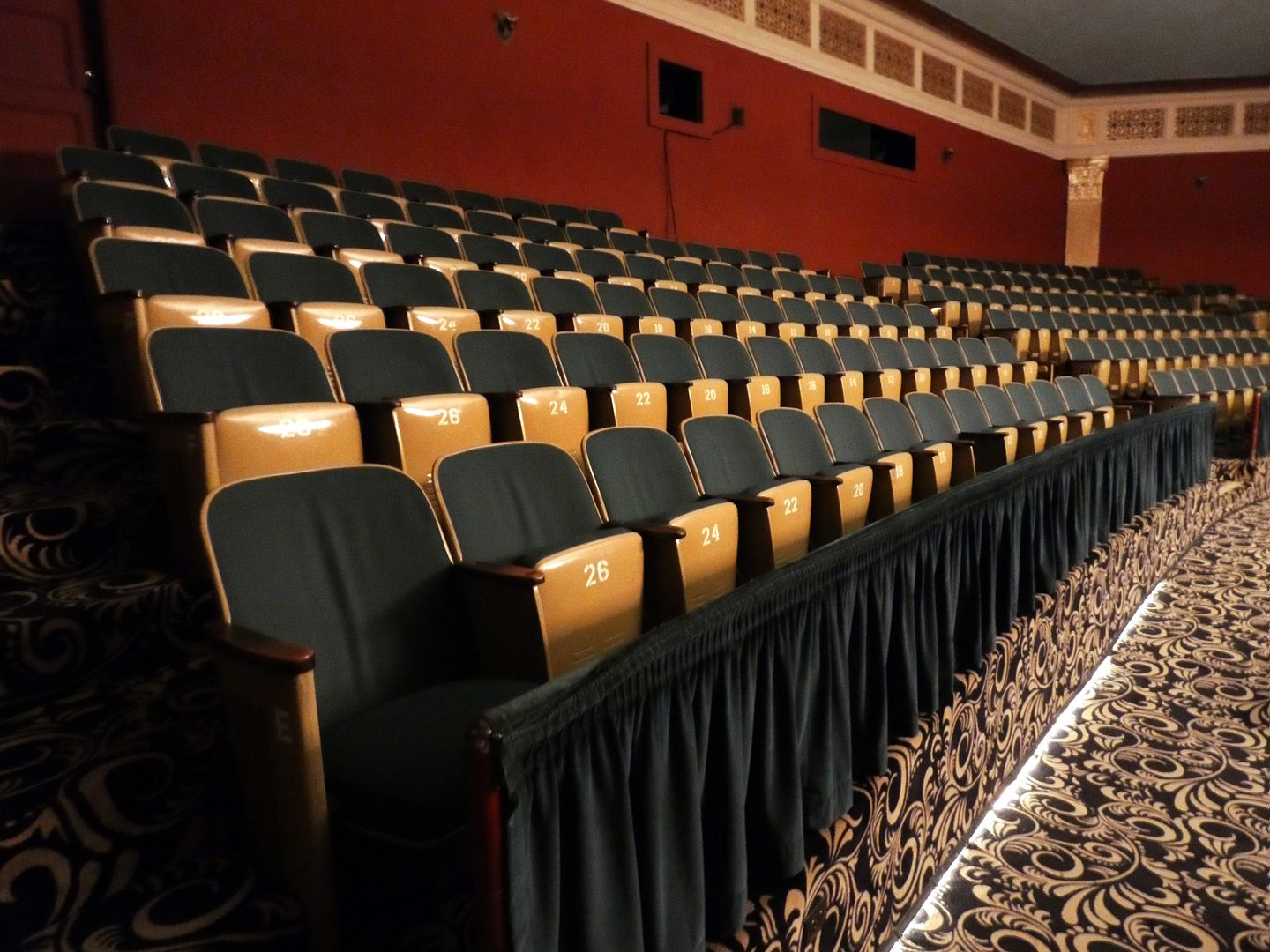 ...and then go back into the dark again in the balcony.
There's a ton of history here—too many performers and lecturers to name, although the "Wilshire Ebell" (as it's often called) is often credited as hosting aviator Amelia Earhart's final public appearance before her infamous
disappearance
in 1937. However, I think she actually appeared in the main clubhouse (in the salon) as part of the Ebell's
Aviation Day program
.
In a
2003 feature article
, the
Los Angeles Times
called the Wilshire Ebell a "
grande dame
of genteel grace" in "a neighborhood distinguished by vintage excellence."
Next time you're driving by at night, look for the three neon signs that mark its presence—one on Wilshire, one on the side street of Lucerne, and a 12-foot by 40-food one perched upon the theatre's rooftop (which dates back to 1927, although a neon arrow was added sometime in the late 1940s).