There's a ranch in Encinitas, California that was added to the National Register of Historic Places last year for how original its condition is...
...and how unchanged nearly everything is...
...including the family that lives there now.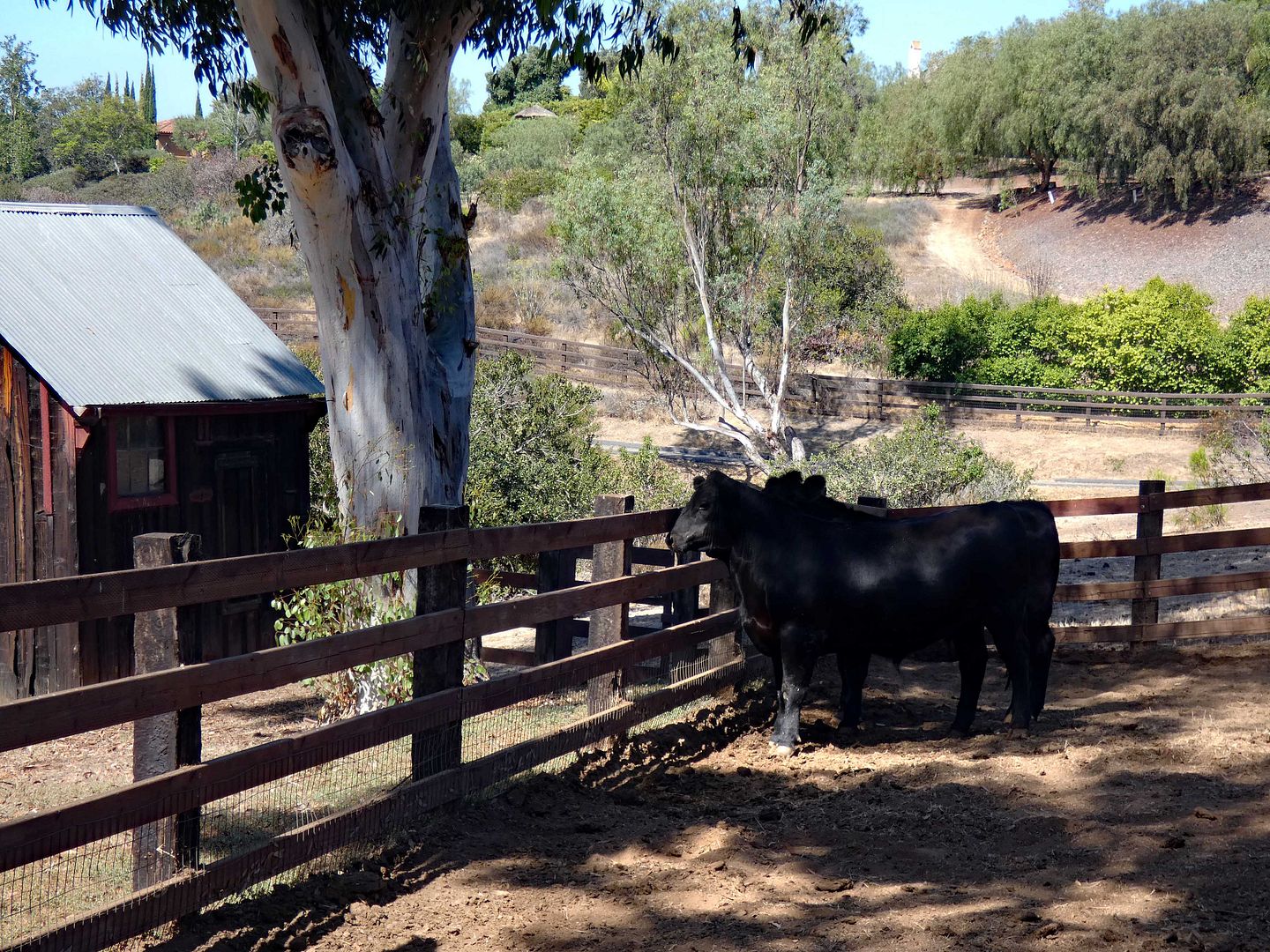 German immigrant Herman Friedrich Bumann had come from Colorado to join the German colony of Olivenhain—located on the former Rancho Las Encinitas—but he left it in 1886 to establish his own homestead ranch nearby.
Starting with just 160 acres (thanks to the Homestead Act of 1862), he eventually expanded it to 480 acres and married a German girl, Emma, in 1893—a year after the U.S. government officially granted him the land.
It is, in fact, the only homestead ranch left in North San Diego—and contains some of the area's oldest structures.
A 2,000-square-foot barn was constructed in 1911...
...and was used to store hay and farming equipment.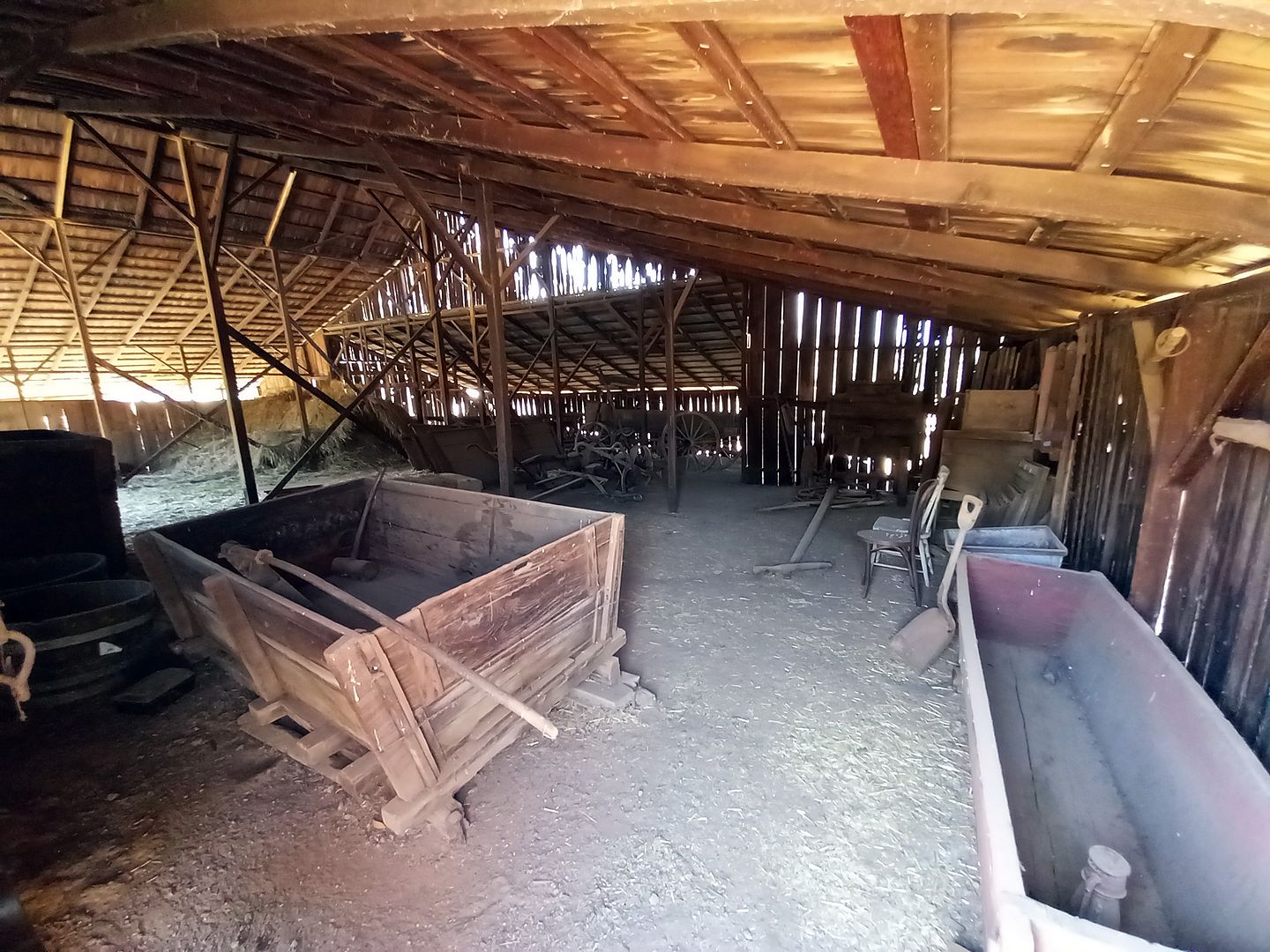 Other barns on the property were built in 1886 and 1889...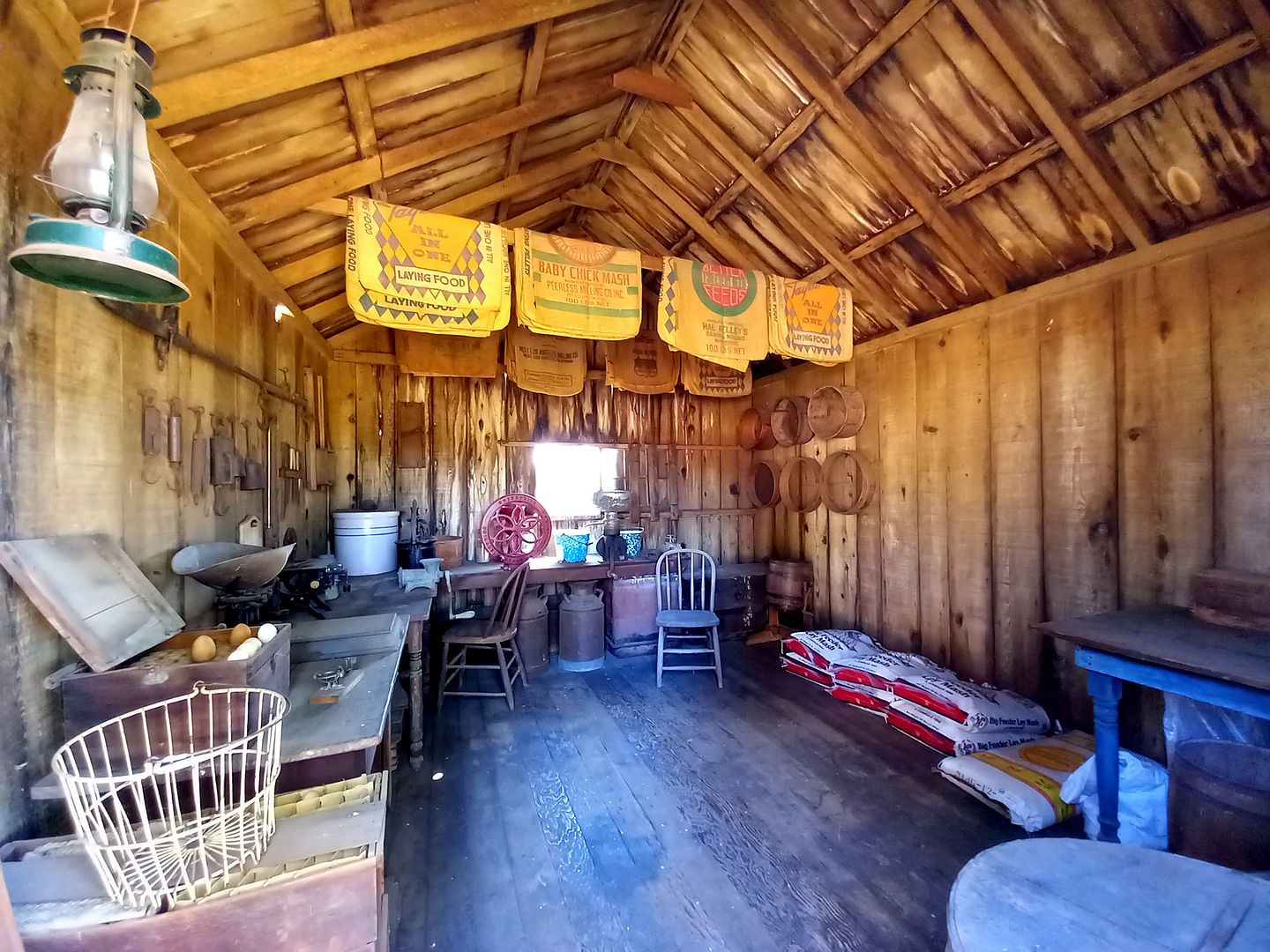 ...and many of the implements and wagons stored within are still there.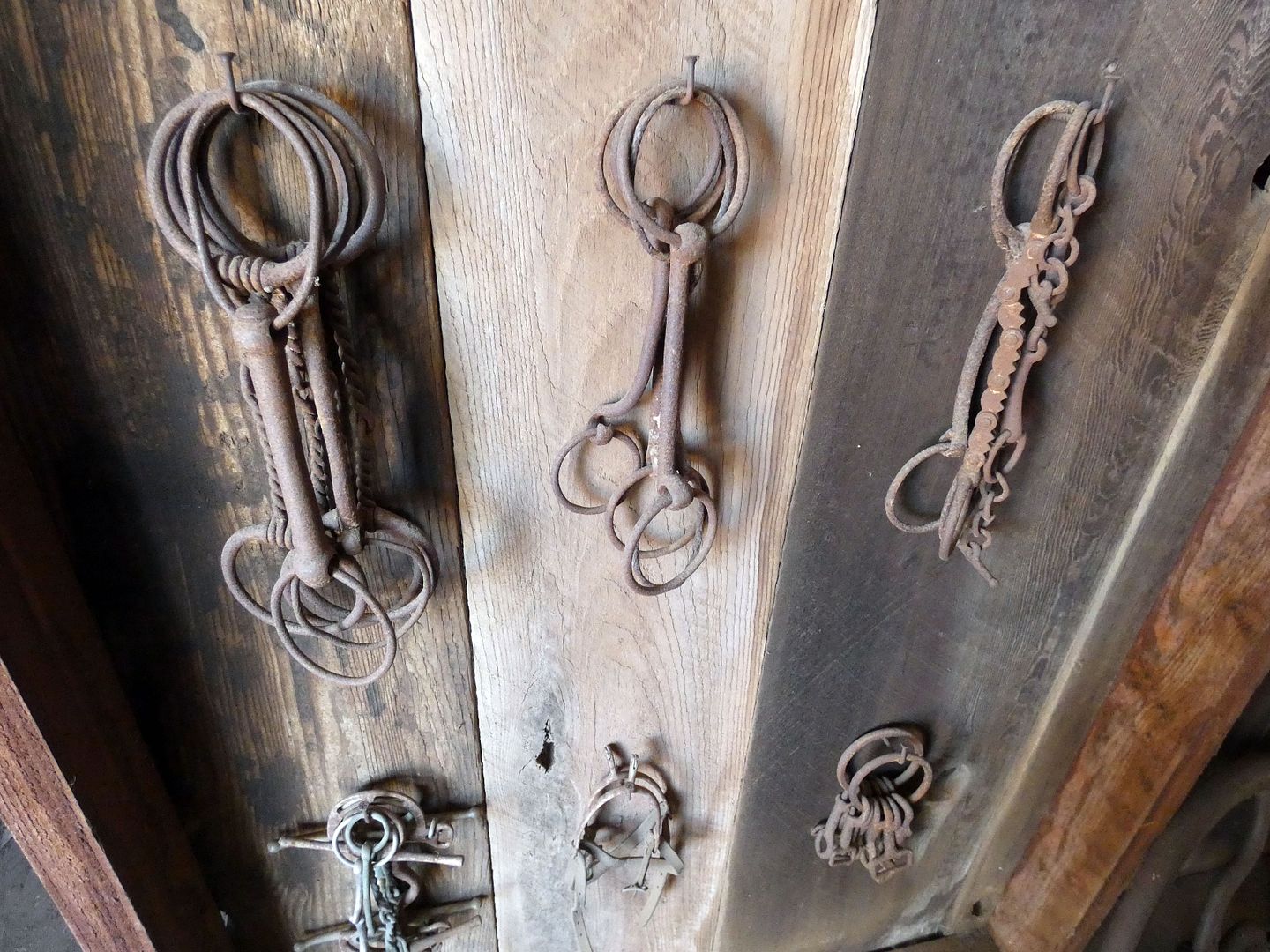 Living on the ranch and preserving it today is Richard Bumann—grandson of Henry and son of George and Rosemary (Howard) Bumann—and his wife, "Twink."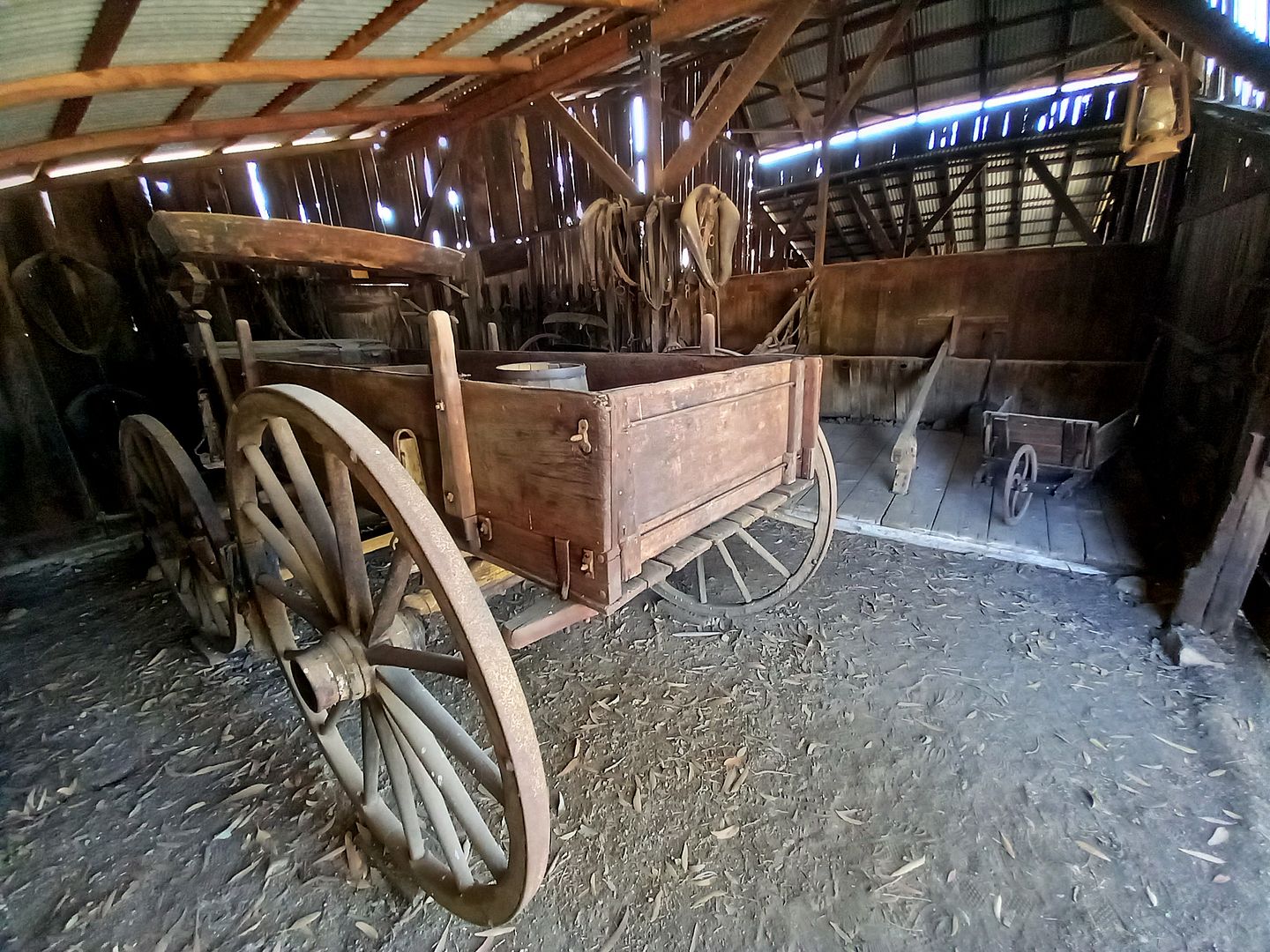 They've run the ranch since 1985, when they added electricity for the first time ever. In fact, the ranch was powered primarily by horses until 1965—when the last horse, Mollie, died.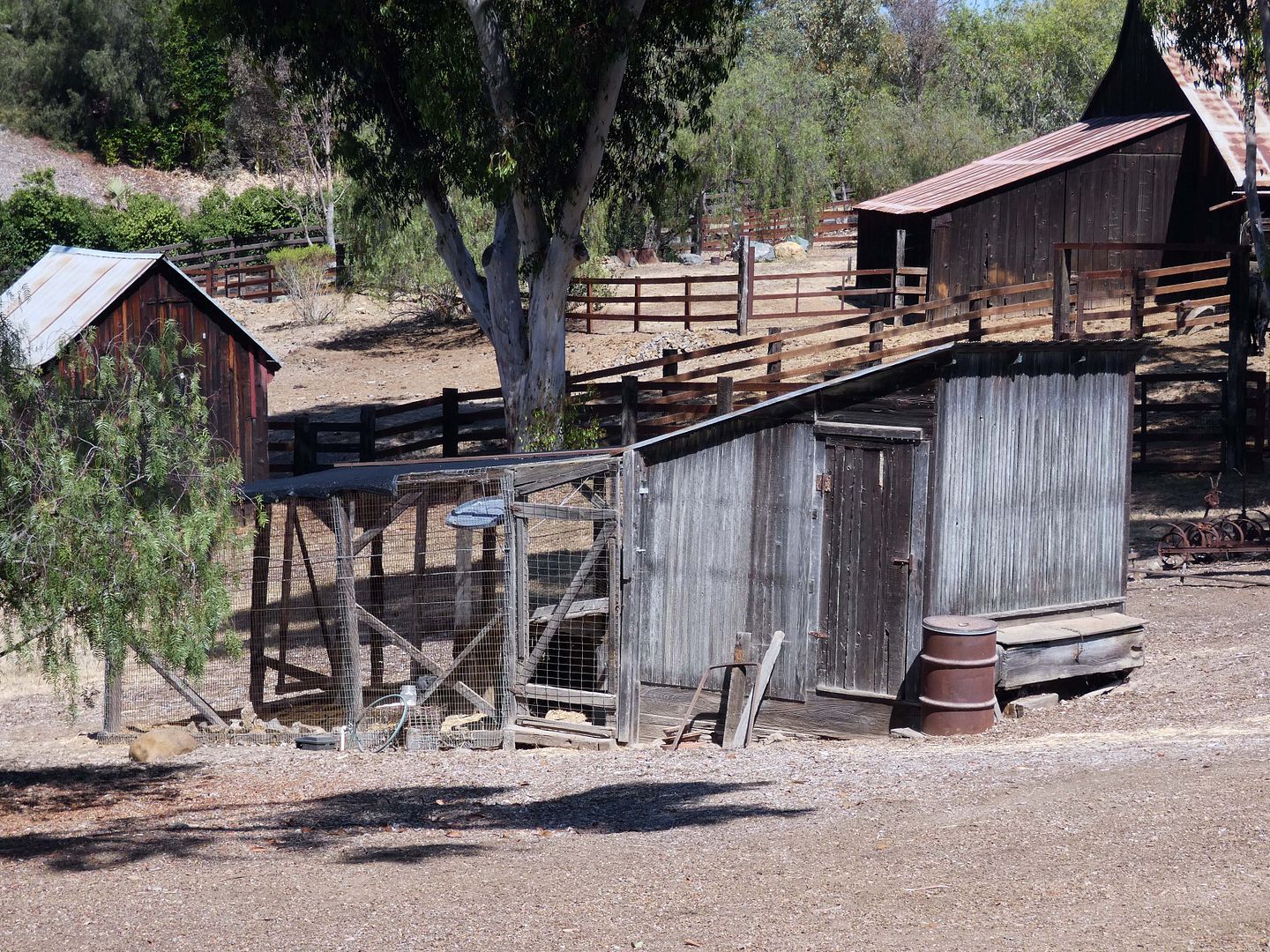 An apiary for beehives—a throwback to when honey production (which ceased in the 1970s) was booming for the Bumann Ranch— still stands next to a blacksmith shop (circa 1918) and a henhouse (circa 1905), where chickens were raised for poultry and for their eggs.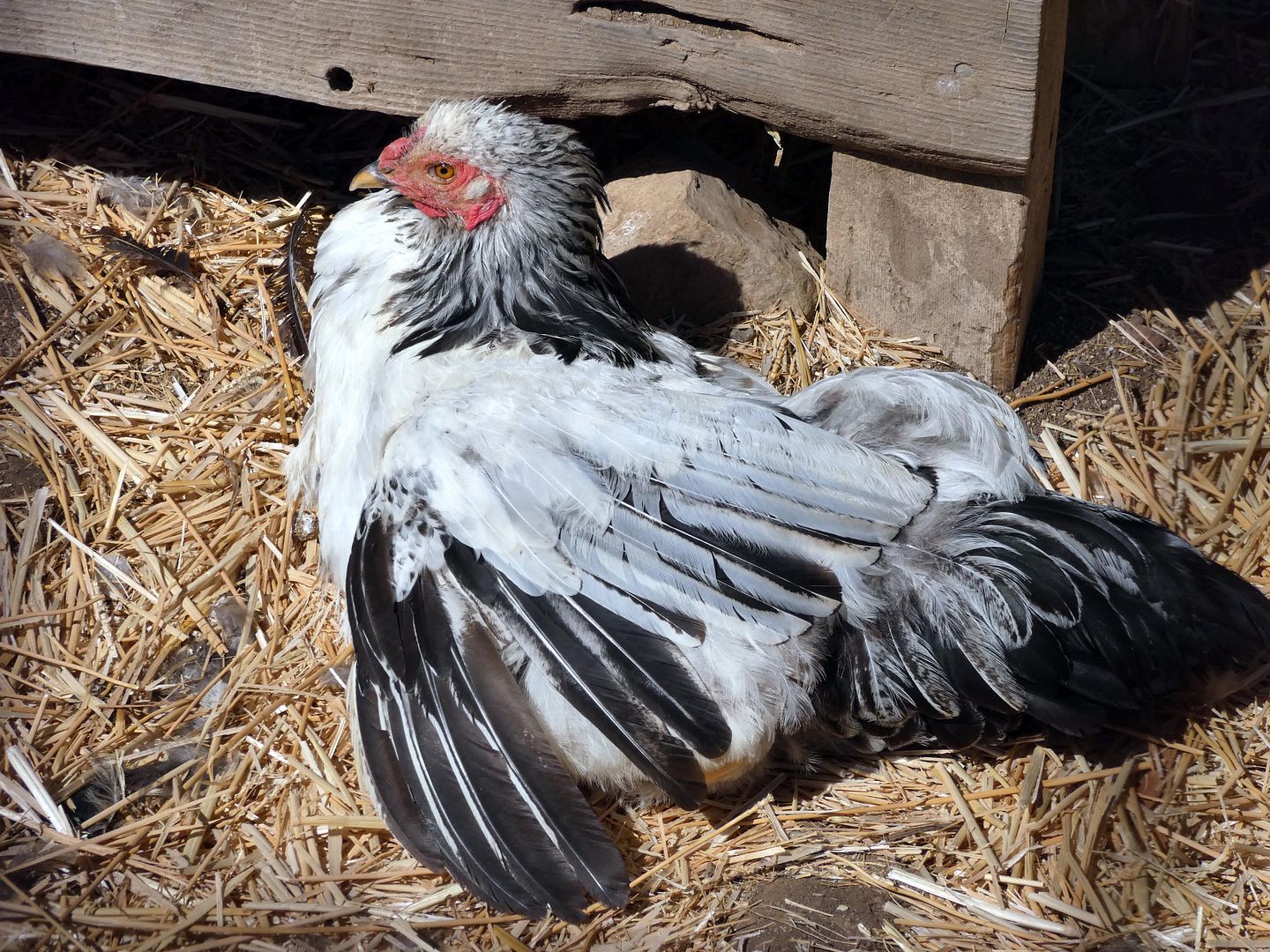 It still houses live chickens.
The circa 1886 homestead shanty was the first structure Herman built, where he lived until he could build a proper ranch house.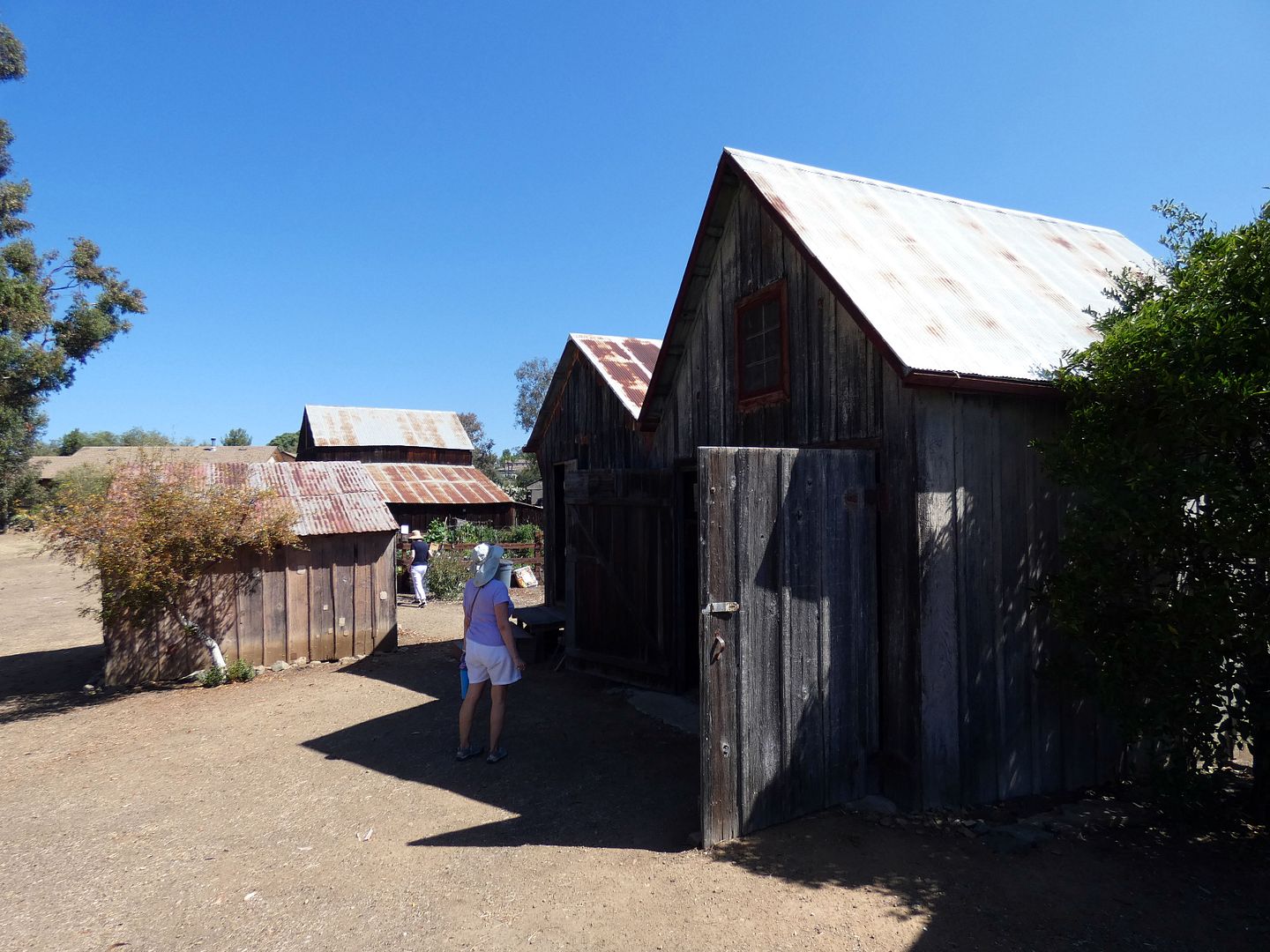 Next to the shanty, there's a wooden garage...
...built in 1919 to house a Model T Ford, which Herman bought that same year and which remained his only automobile throughout his life.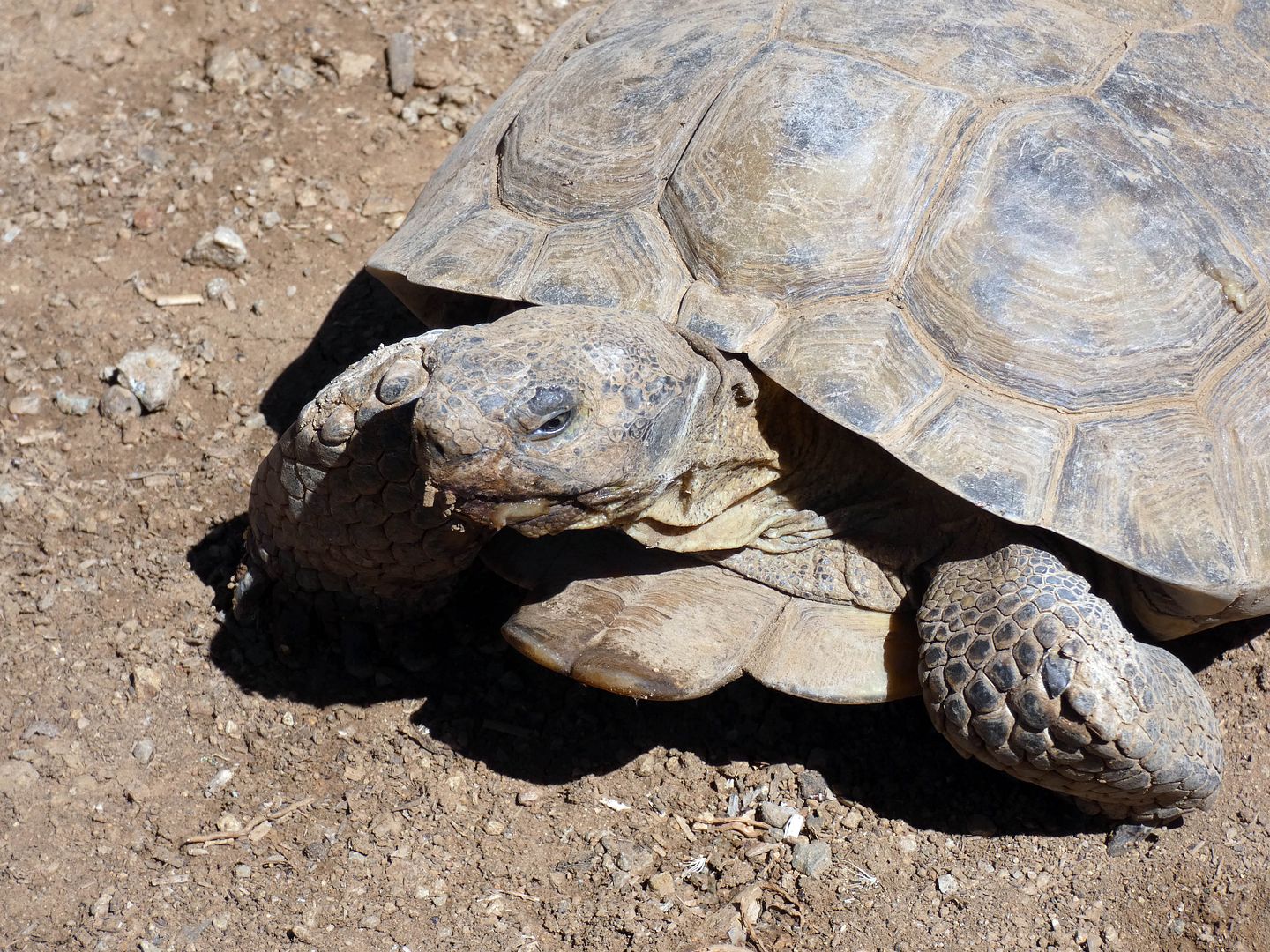 Makes you wonder how old the resident tortoise is!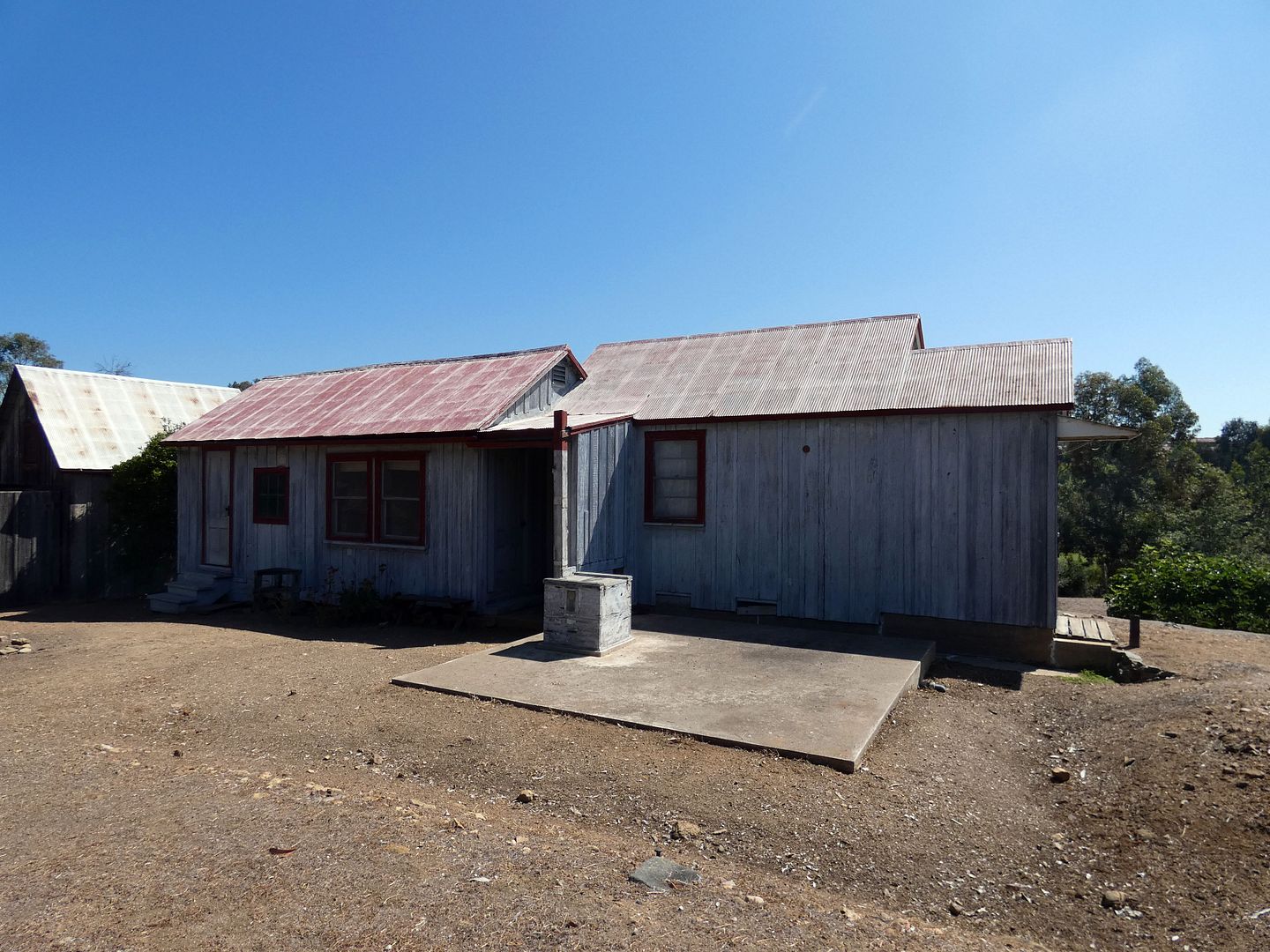 On the other side of the garage...
...there's a living room...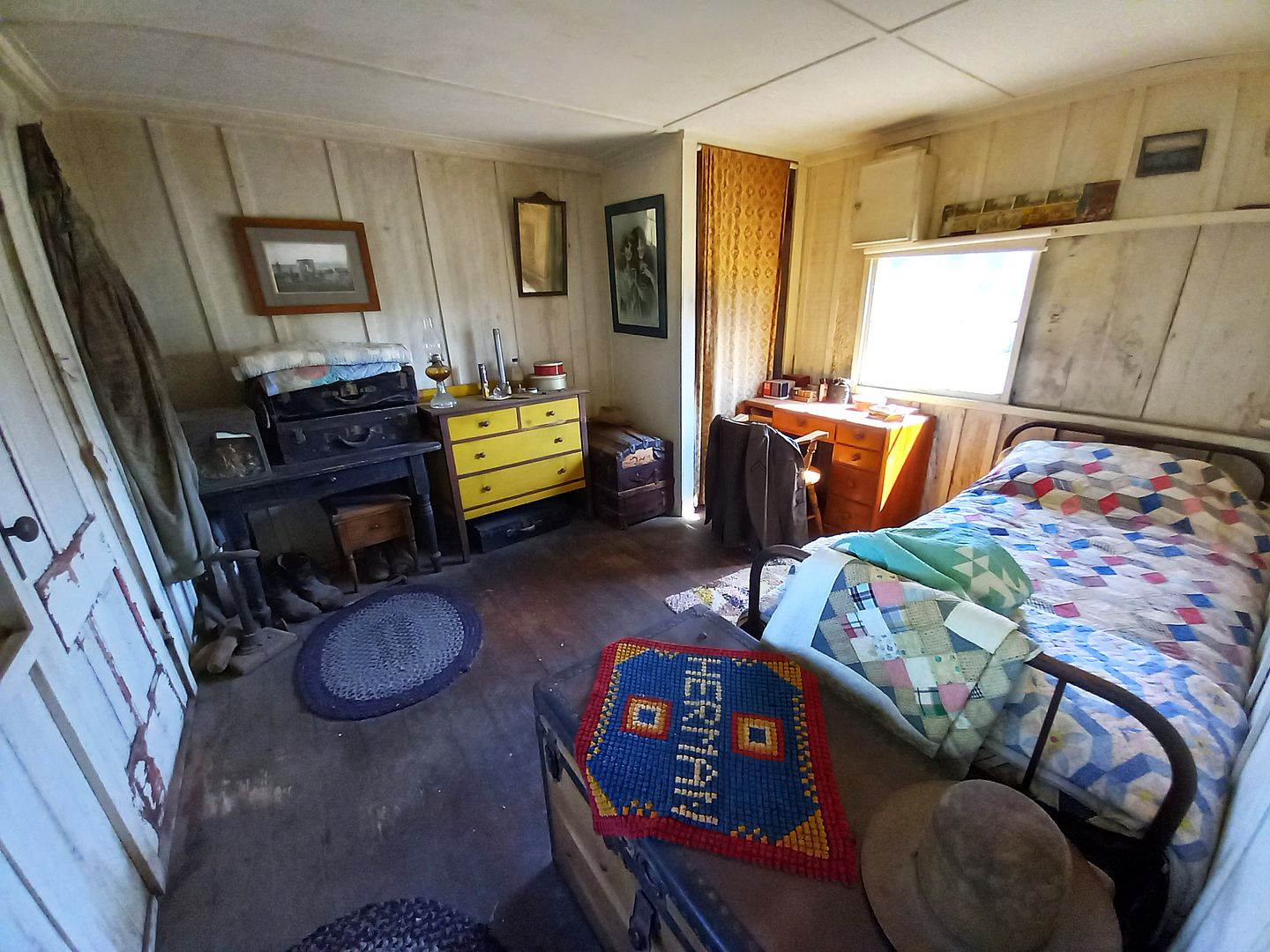 ...which were moved to their current location in 1912.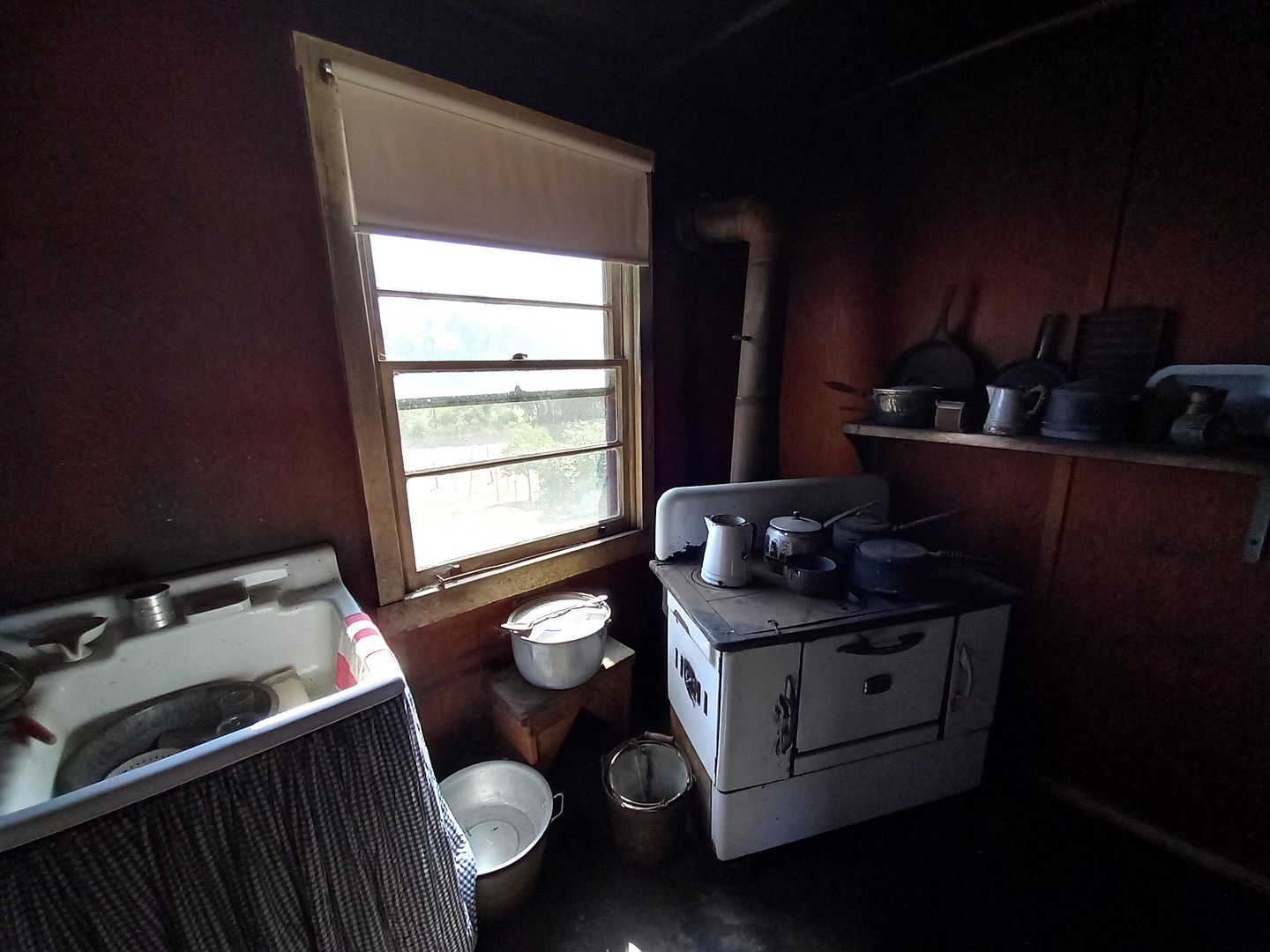 One of Herman and Emma's five sons (and Richard's uncle), Herman Charles Bumann, took over the ranch after his dad died in 1926 and his mother died in 1936—buying out all his siblings, who'd inherited equal shares of the ranch.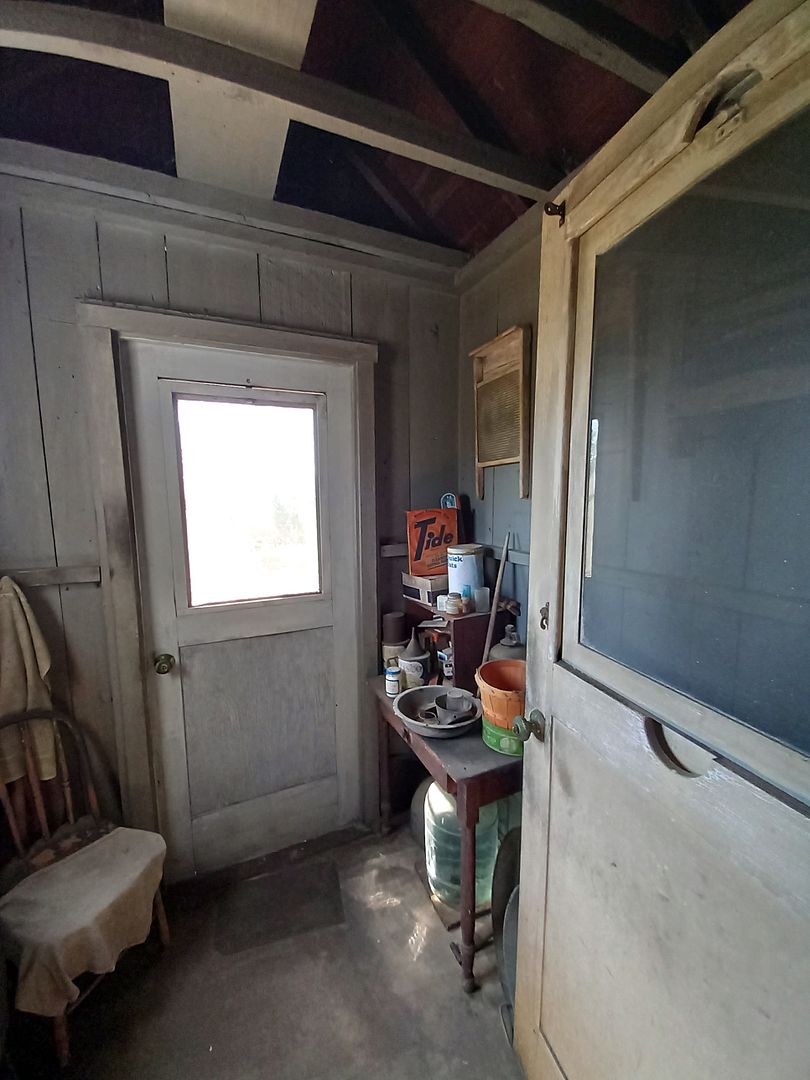 Herman C. added the kitchen and pantry in 1949, when there was still no electricity or running water (and no phone until the late 1960s). He lived in these tiny spaces until 1990.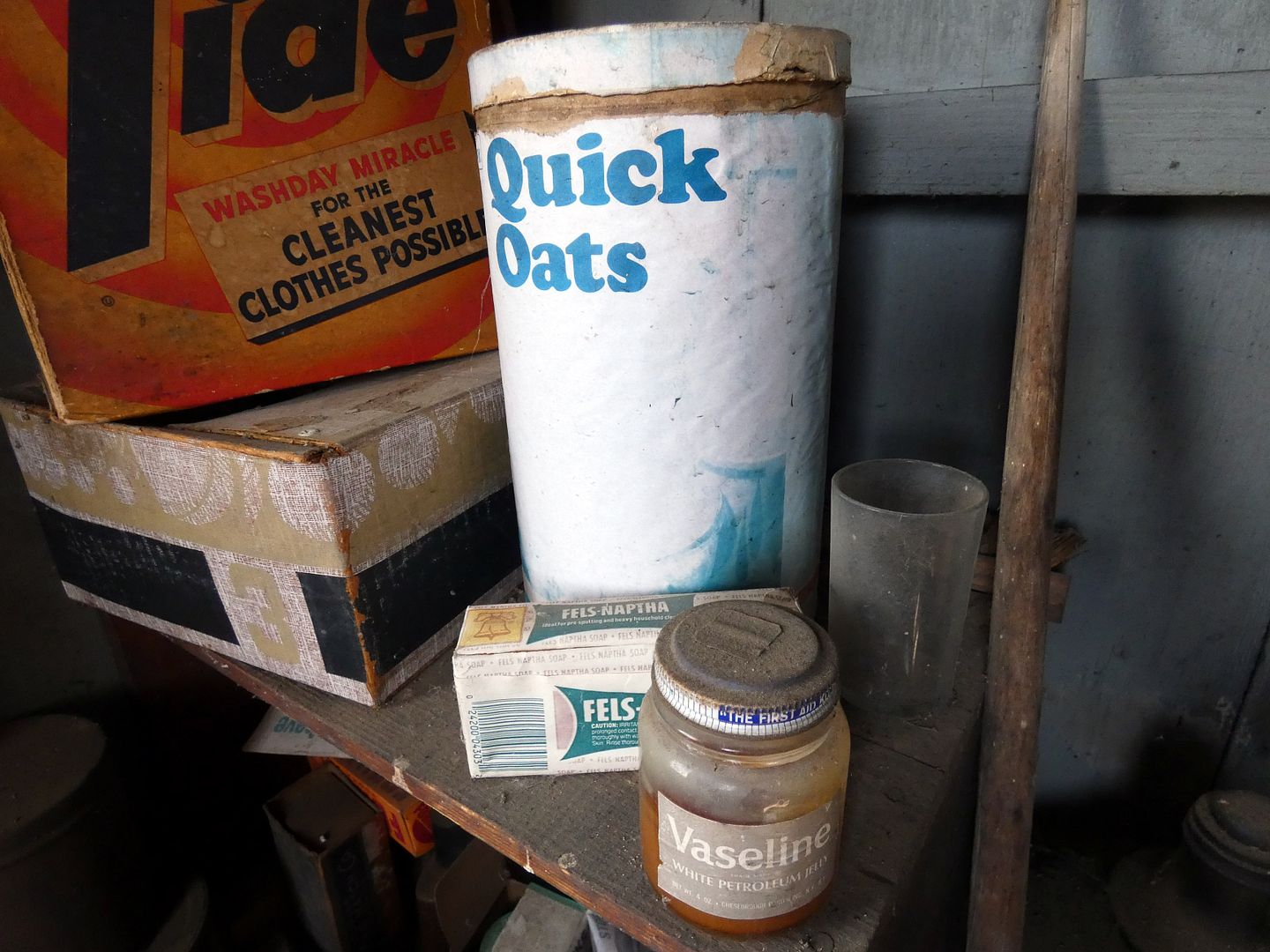 Richard's father and all his aunts and uncles—all the children of Henry F. and Emma—have now passed on. That makes him the last living Bumann to remember the homestead ranch as it was in its original state, with all 480 acres.
Not everything is exactly the same as it was. The property has now shrunken to just 10 acres. The original ranch house and a children's bunkhouse (there were 12 kids, after all) have both been lost to time.
Grape-growing and wine production stopped with Prohibition. The last grain harvest and threshing was completed in 1958.
But many redwood buildings managed to dodge wildfire, termites, and development—and only a couple of roofs have needed to be replaced.
The Bumanns still keep cattle and farm oat hay using Herman F.'s original equipment—also keeping a citrus orchard and jarring preserves to be sold at farmers markets.
It's not open to the public—so if you want to see it yourself, you can sign up for Encinitas Preservation Association's annual bus tour (which is how I got in).