Last week, I got a hot tip that George Key Ranch Historic Park in Placentia, California was reopening for first time in seven years, after closing from damage sustained in the 2014 La Habra earthquake.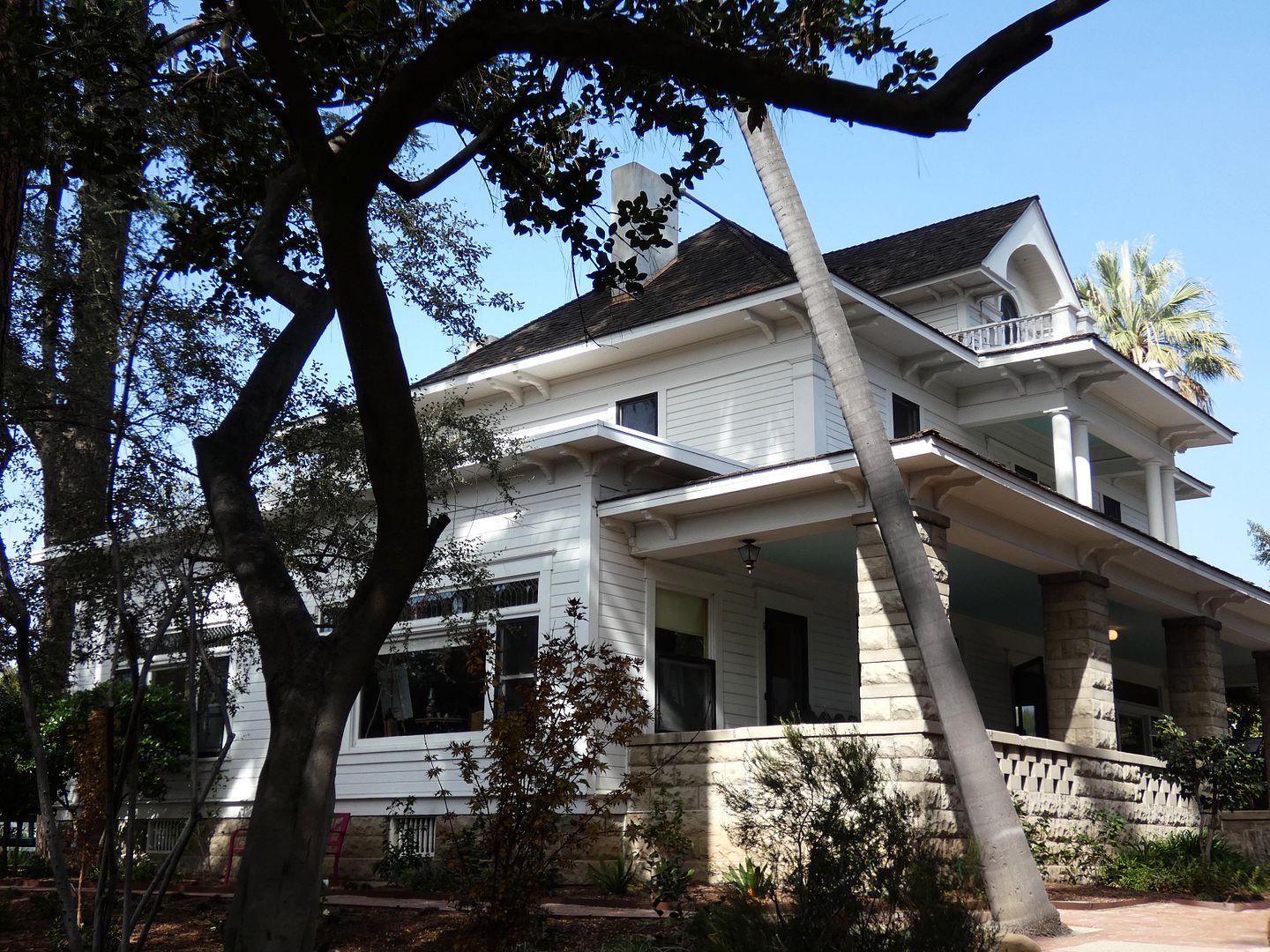 Key was the former superintendent of the Semi-Tropical Fruit Company and one of the first directors of the Placentia Orange Growers Association, which became the Placentia Mutual Orange Association in 1910.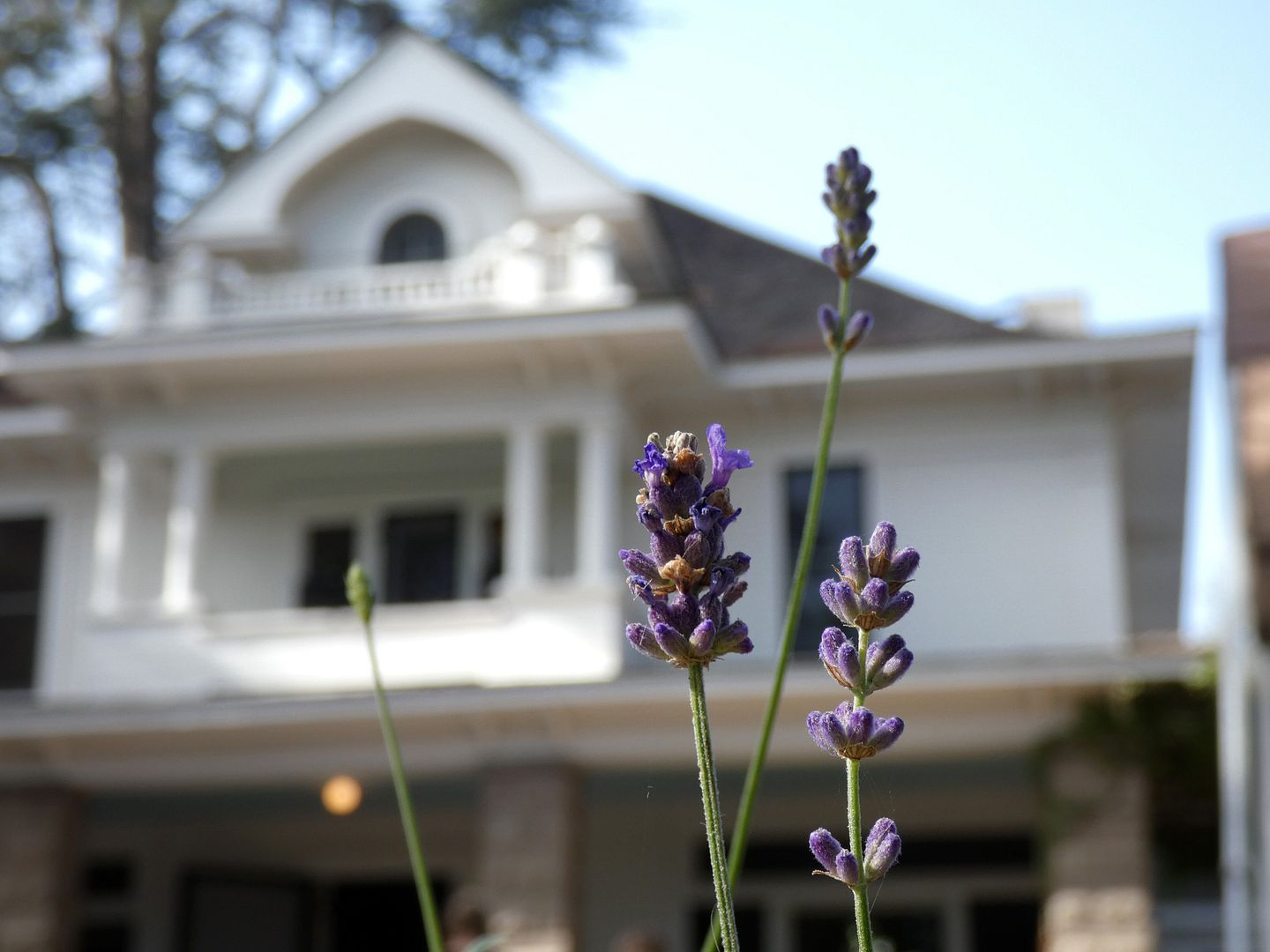 Cooperatives like these controlled the growth, harvesting, and distribution of oranges grown by pioneer citrus ranchers every step of the way.
The present-day historic park is just about 10% of the original 20 acres of Key Ranch, which George B. had purchased in 1893, just a few years after Orange County split off from Los Angeles County.
A 1908 remodel added the porch and concrete columns (cast to look like stone)...
...as well as the south wing (below).
When they first moved in, the elder Keys and their eight children lived simply—without fireplaces, indoor plumbing, or electricity.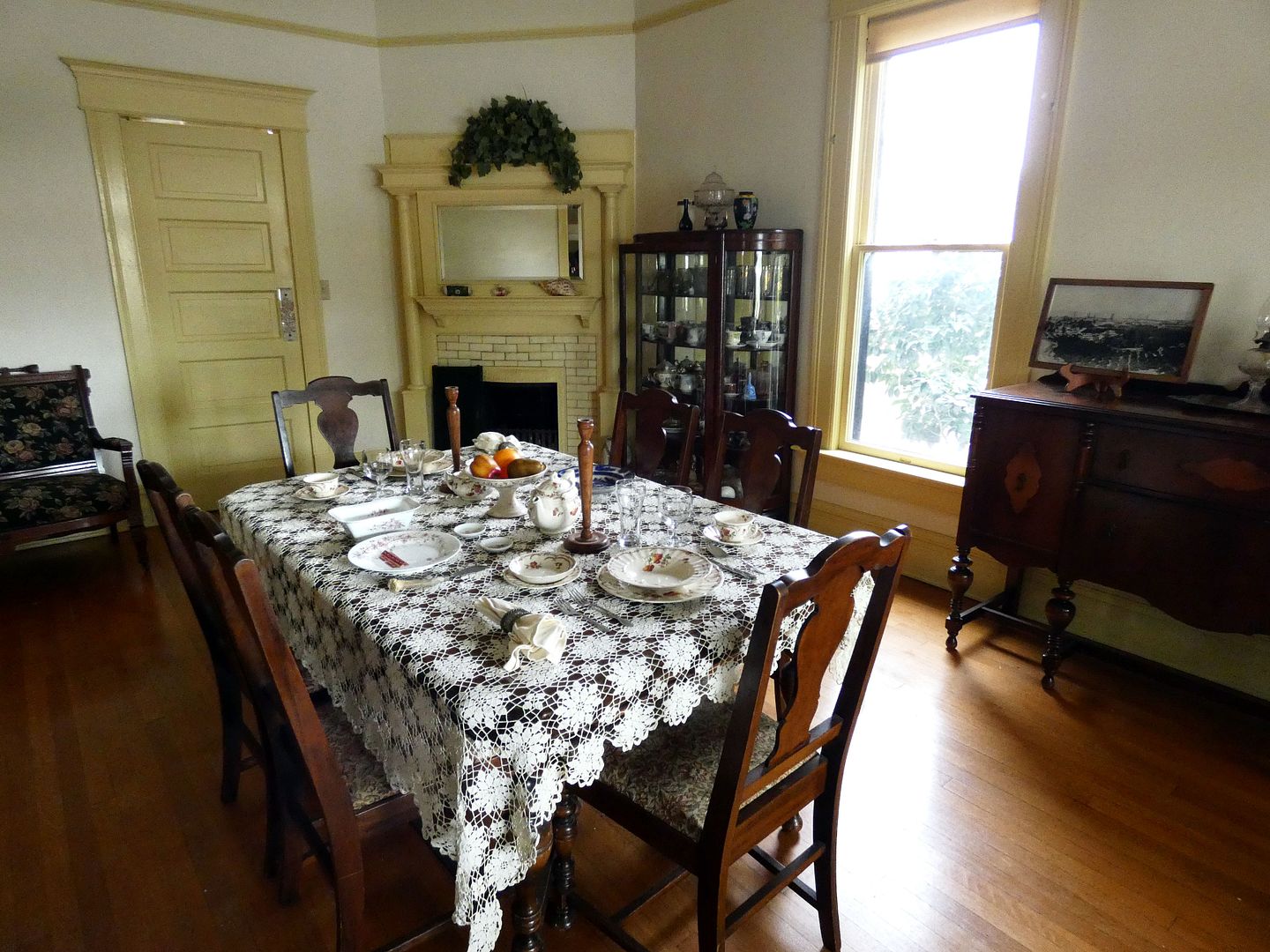 Although those niceties were added later, the ranch house still feels quite unfussy.
George B.'s's son George G. took over the ranch with his wife Hannah in 1944 after retiring from the oil industry. In 1961, the younger Keys had to sell off 17.8 acres of it to ward off economic hardship.
Fortunately, George G. managed to save the ranch house—his childhood home, where he'd proposed to Hannah—as well as the current 2.2 acres it stands on, which he sold to Orange County in 1980 to preserve as a historic park. (He and his wife were allowed to live there until their deaths.)
Outside, there's an impressive display of antique farm equipment that George G. had collected and/or used (as one of the last orange growers left in the area), like a horse-drawn planter, a rare Stockton gang plow...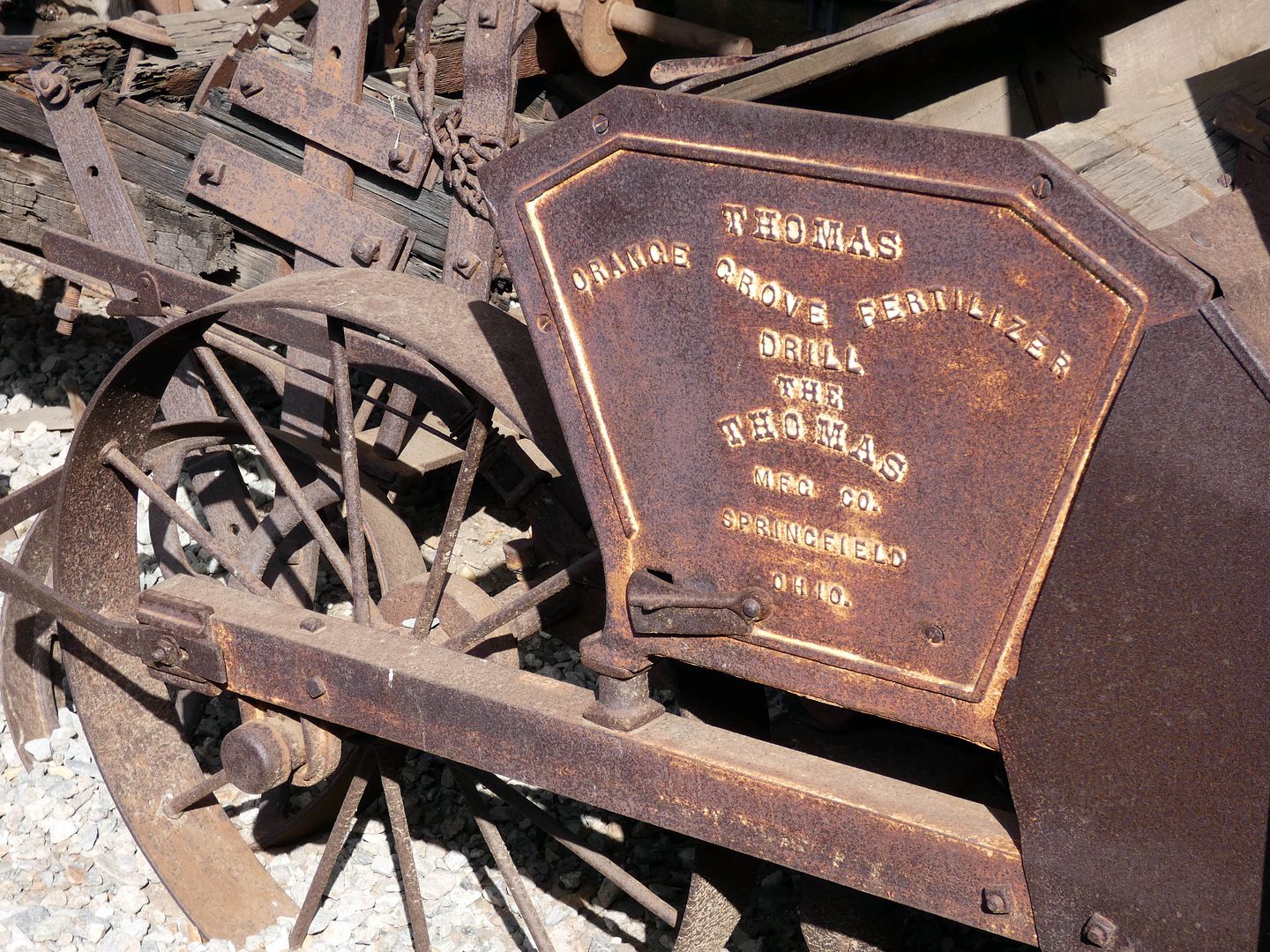 ...a manure spreader...
...and several types of wagons...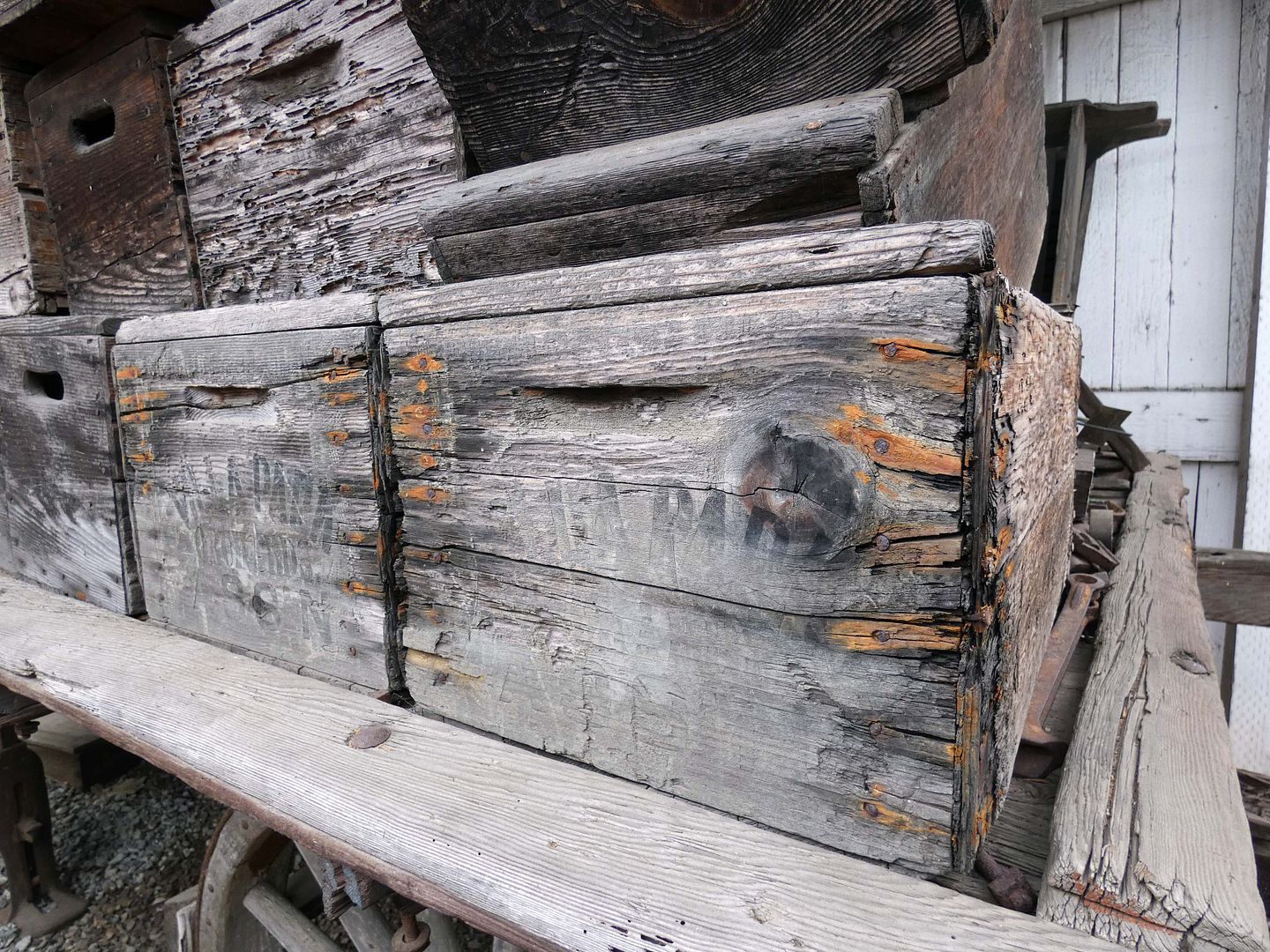 ....some of which are still packed tight with citrus crates.
George G. collected many of those items from neighbors who were moving away as they shut down their ranches and the surrounding area became subdivided.
One of the highlights of the property is the Verse Garden to the south of the house...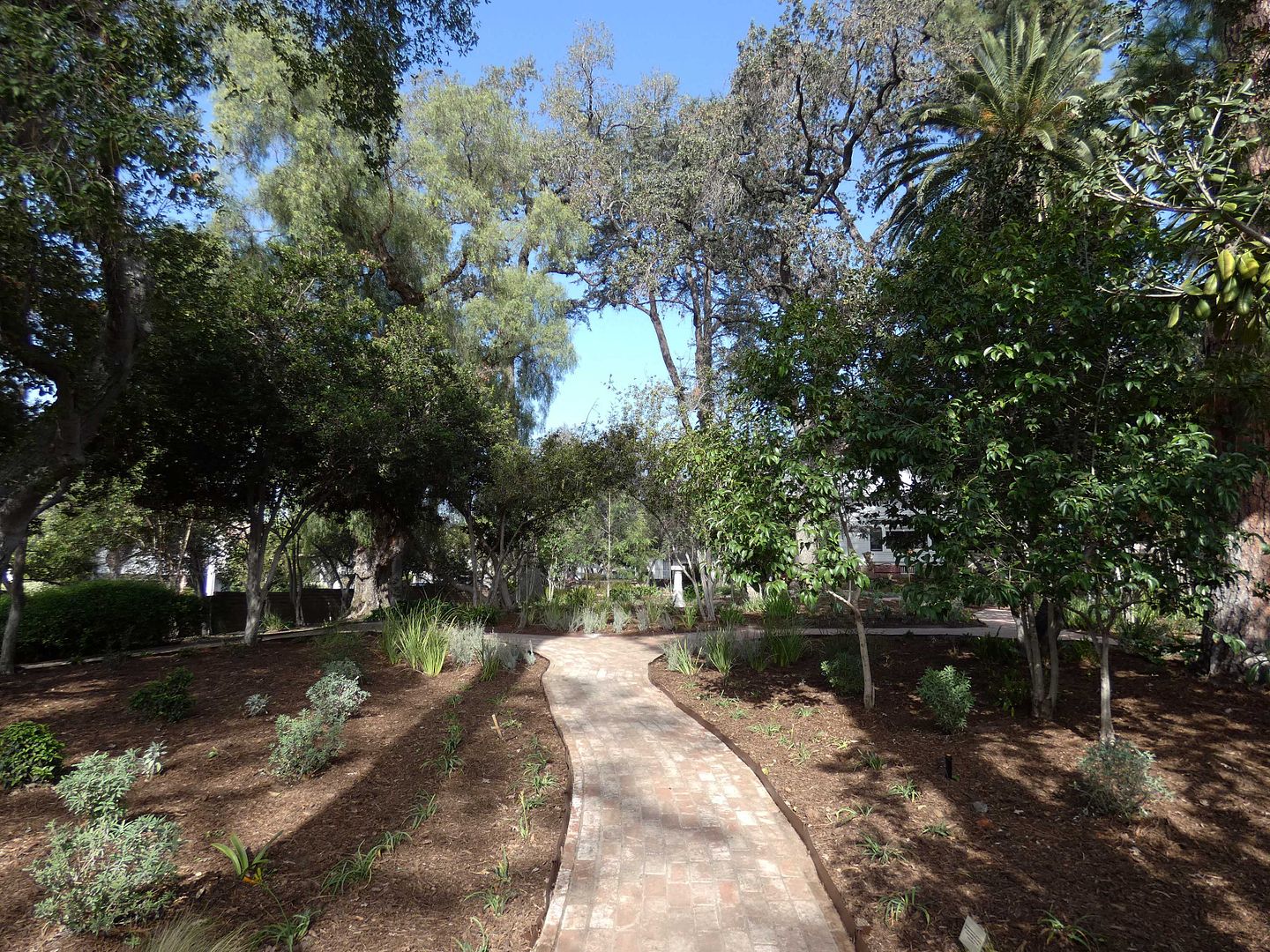 ...where paths meander between plantings interspersed with bits of poetry written by George G. himself.
Down the hill from the ranch house, near the present-day park entrance, is a one-acre orange grove— representative of the original 12 acres planted by George B.
They're primarily Valencia oranges—which first arrived in Orange County in 1875. By 1936, a sixth of the U.S. supply of Valencias came from the OC.
It was one of Orange County's original Sunkist orange groves...
...but reportedly, only two of those original trees remain.
But there are plenty of others there bearing fruit.
George G. died in 1989 (at age 92) and his wife died six years before, in 1983. Their two children, George G. Jr. and Dorothy, died in 2014 and 2015, respectively.
I'd like to think they'd be really happy that their beloved ranch has reopened to the public. They wanted people to be able to experience this silver of 19th-century history.
Even while they were still living there, they welcomed tour groups and operated their home and archival collection of equipment, photos, and artifacts as a kind of museum. They served as kind of ad hoc park rangers in the time between the sale to OC Parks and their deaths.
It's nice to see their wishes being honored and their home being (repaired and) preserved.
Related Posts: