[Last updated 12/26/22 10:23 PM PT—new GIFs added from the 2022 train ride]
Over four years ago, I wrote
a blog post
that said, "Why not ride every tiny train in Griffith Park?"
It took me four years to ride the third and final tiny train in Griffith Park, the Griffith Park & Southern Railroad, but I finally did it—and just in time for Christmas.
Like the
Ghost Train ride
hosted by the L.A. Steamers, if you come to GPS in daylight during the holiday season, you'll have to ride it twice.
Because while you'll get more or less the "standard" experience of the train ride during the day...
...departing from a 1960s-era station...
...on The Colonel Griffith, a 2-8-0 locomotive built by Severn Lamb Ltd. in 1983...
...it's only half of the full experience.
Yes, you'll ride along the mile-long track...
...passing Snow White...
...under a colorful trellis...
...through a 1960s-era tunnel...
...over a 1960s-era bridge...
...and past the 1960s-era train barn.
But you've got to come back at night...
...and hop back on the train...
...to see the lights.
The water tower has been adorned with some holiday glimmer, flanked by toy soldiers...
...and everything along the 1/3 gauge track is aglow...
...as you whizz through a lush, green meadow...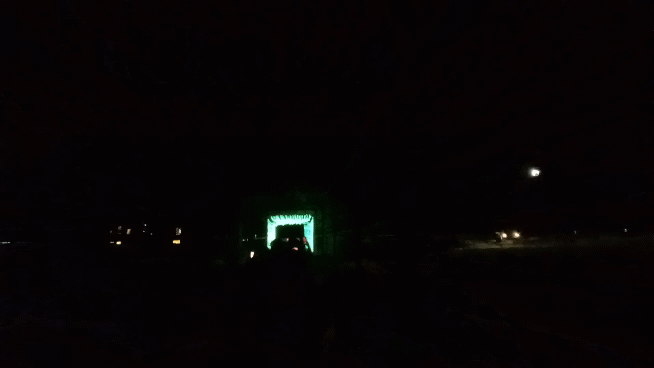 ...through tunnels of light...
...again and again...
...past glistening trees and candy canes...
...and through a Grinch-themed blacklight tunnel.
At times, the "Holiday Light Train" ride is dark—save for the white headlight of the Colonel Griffith.
You can hear the bluster of the ponies in the dark...
[Ed: The final day of operation for the Griffith Park Pony Rides was 12/21/22.]
...as you approach the local ghost town, Griffith Gulch (established 2014).
And when you make your way around the north loop of the course...