When our urban ramble on
Day Two of The Big Parade
took us past the Ennis House in Los Feliz, I was reminded that I actually had several unpublished photos of both the exterior and interior of the famed Frank Lloyd Wright-designed (and Lloyd Wright-built) behemoth.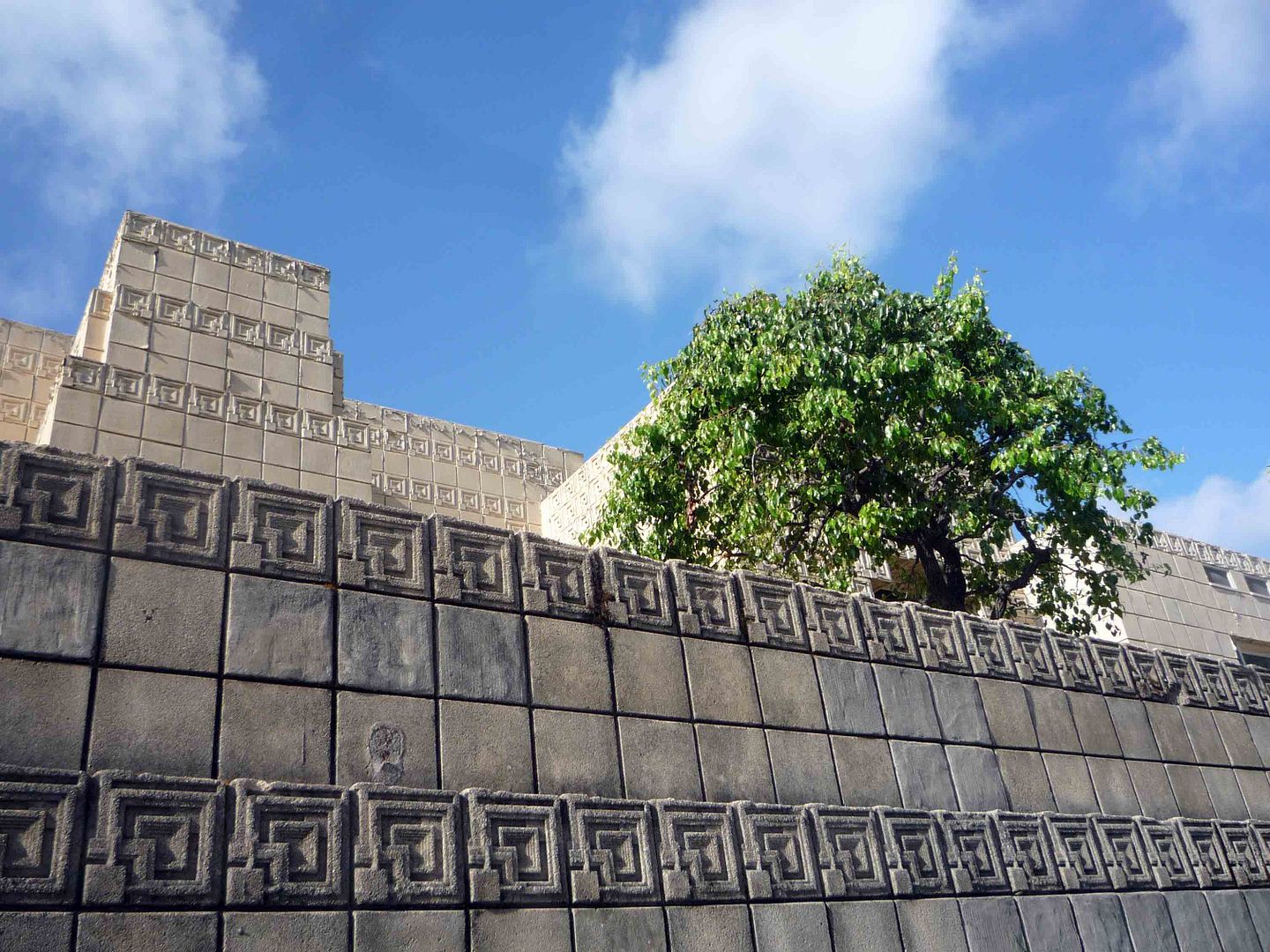 I guess it's about time I share them.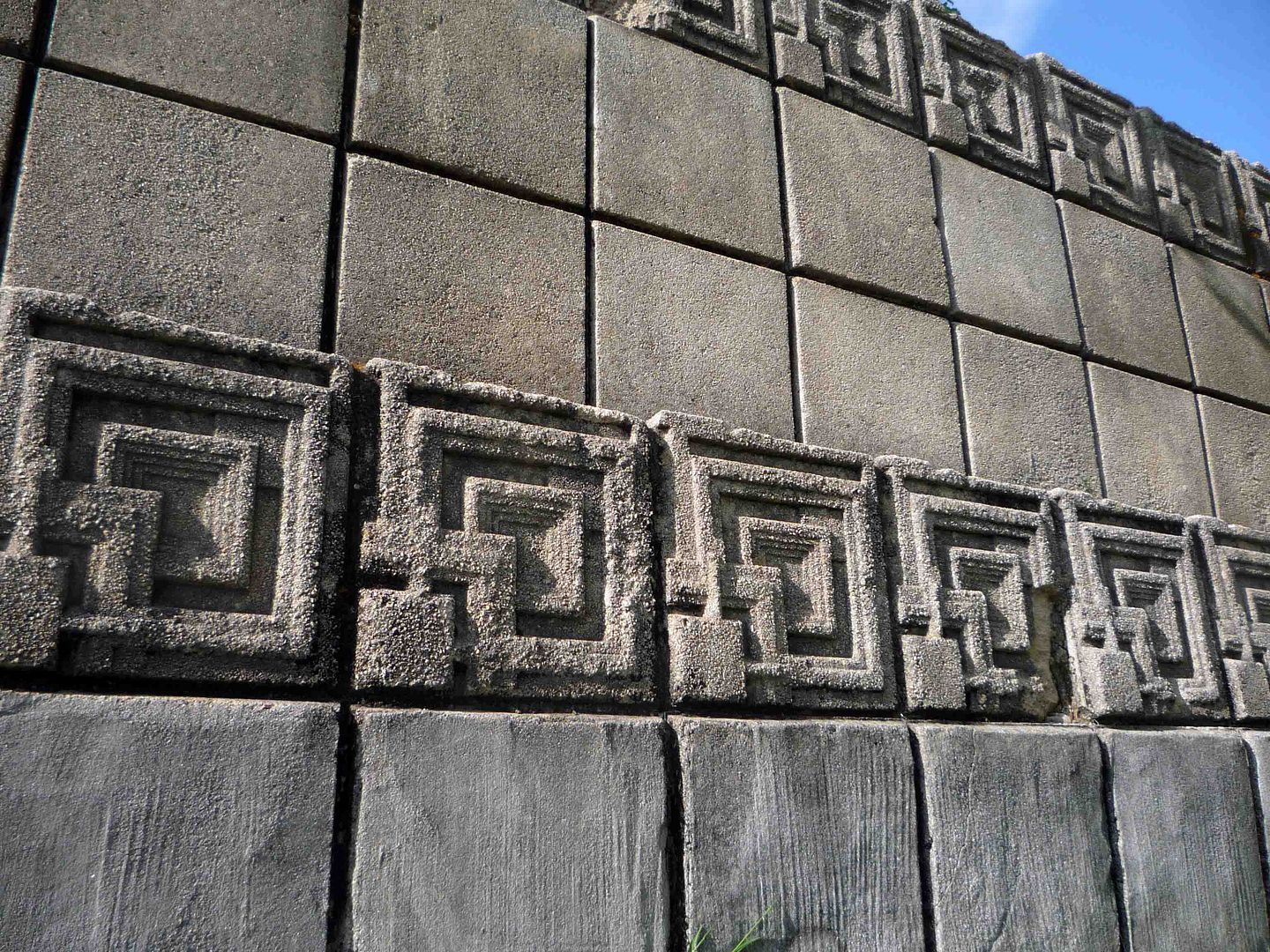 The house is strikingly recognizable because of its concrete textile block architecture...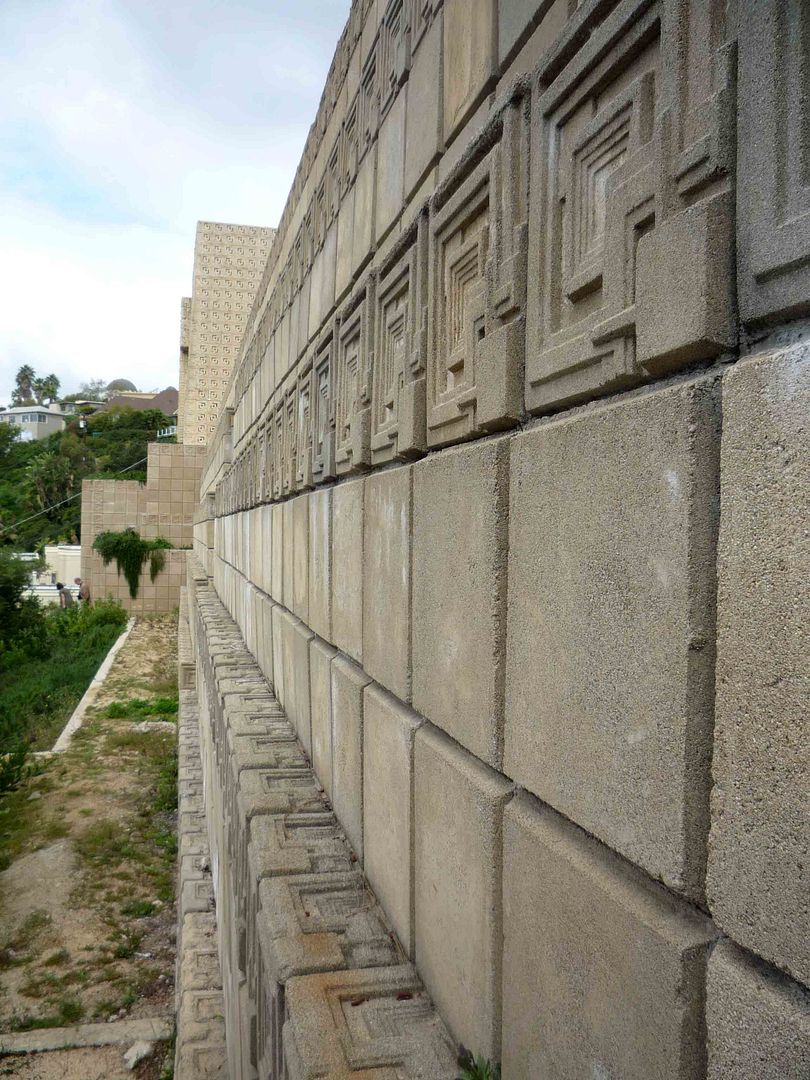 ...whose relief ornamentation is reminiscent of ancient Mayan temples.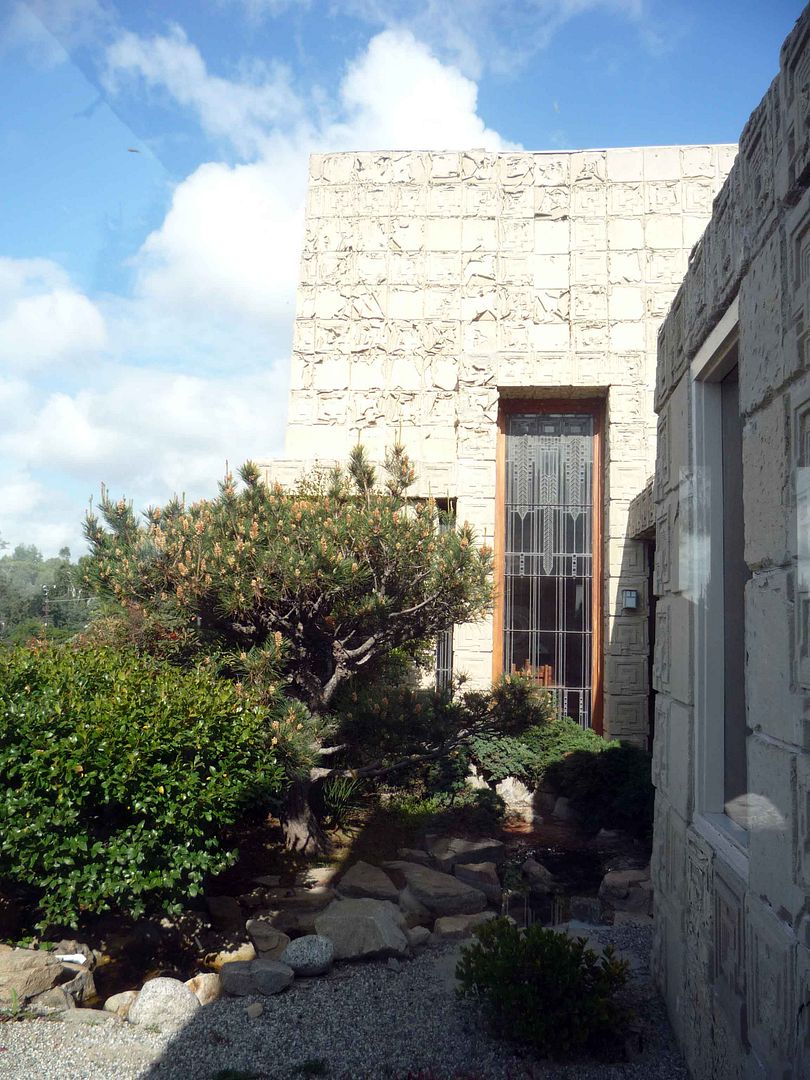 The house, built by Lloyd Wright out of 27,000 concrete blocks in the 1920, was remodeled in the 1940s for a new owner, who wanted to add a pool to the north terrace, and a billiard room to the interior.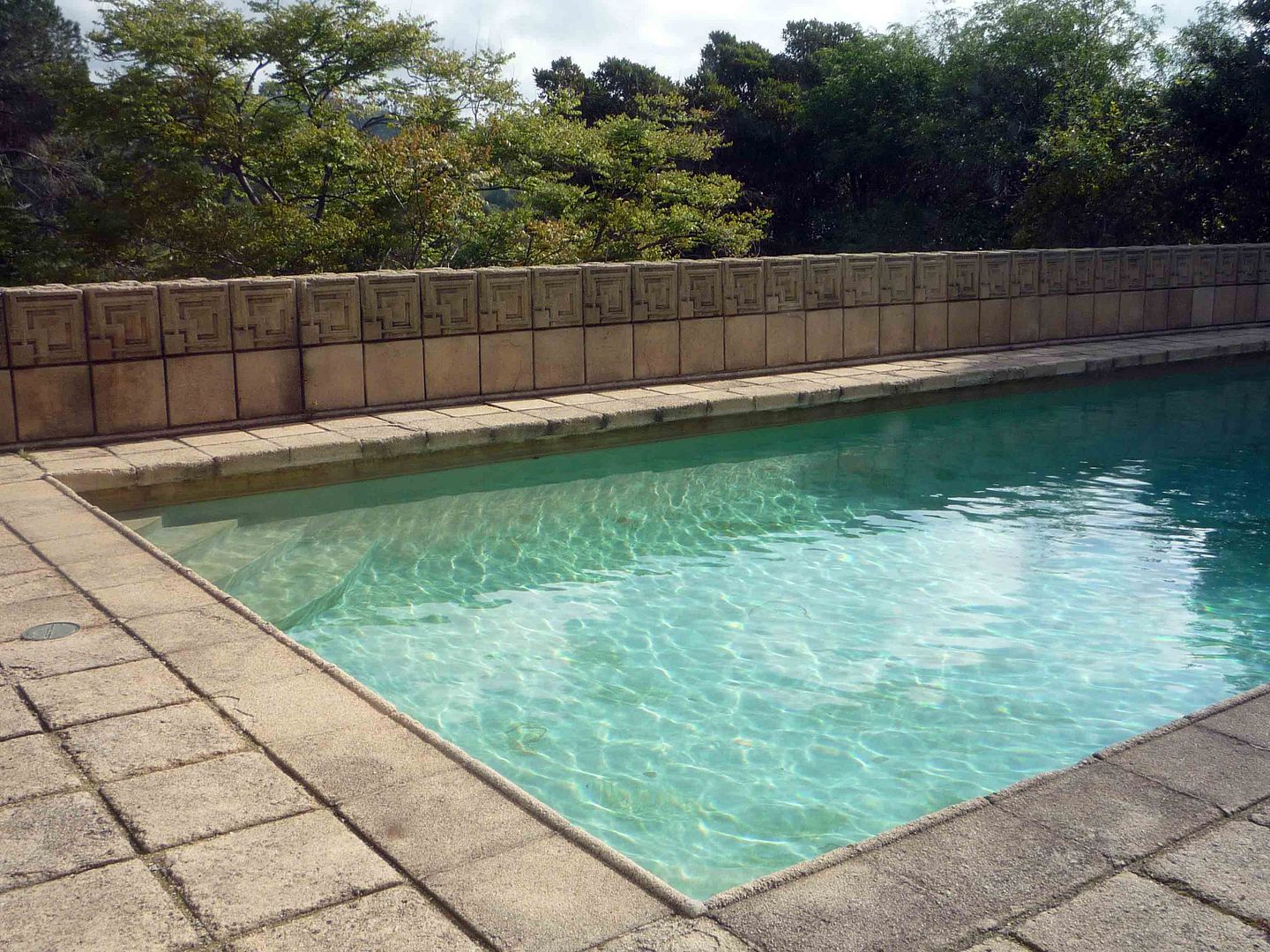 It has sustained significant damage over the years - namely in the 1994 Northridge earthquake and the particularly rainy 2004-2005 season.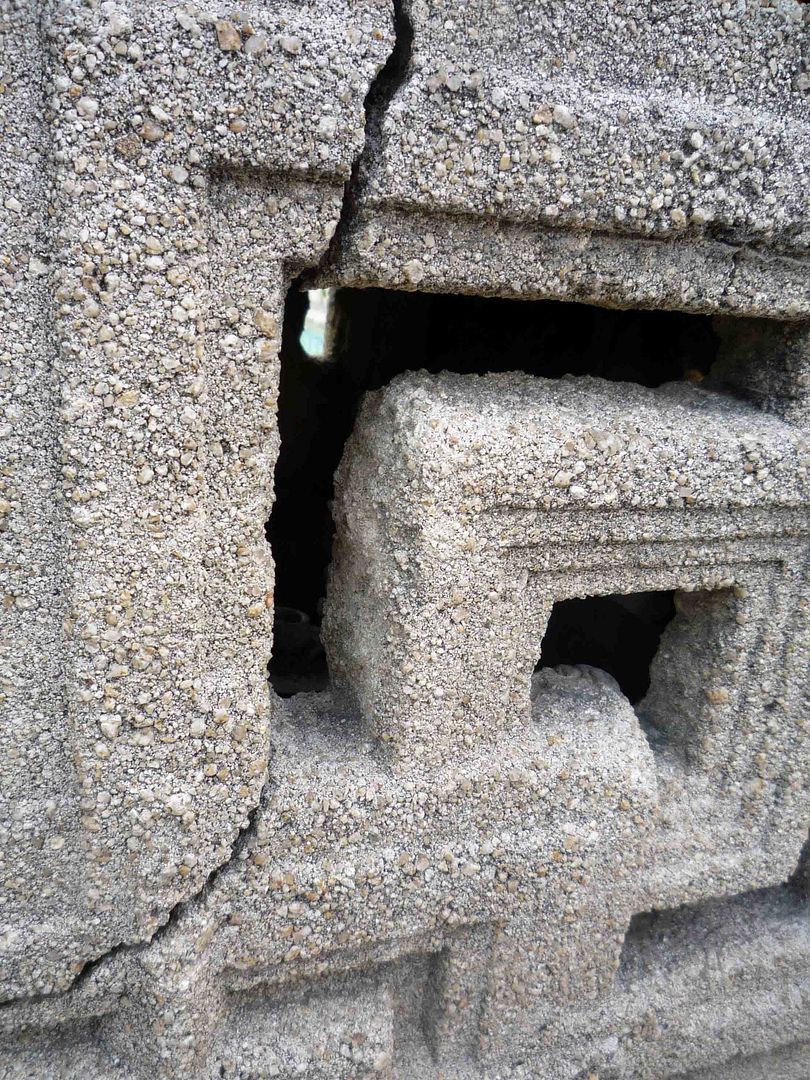 Some tiles are cracked. The rebar holding the tiles together is rusted.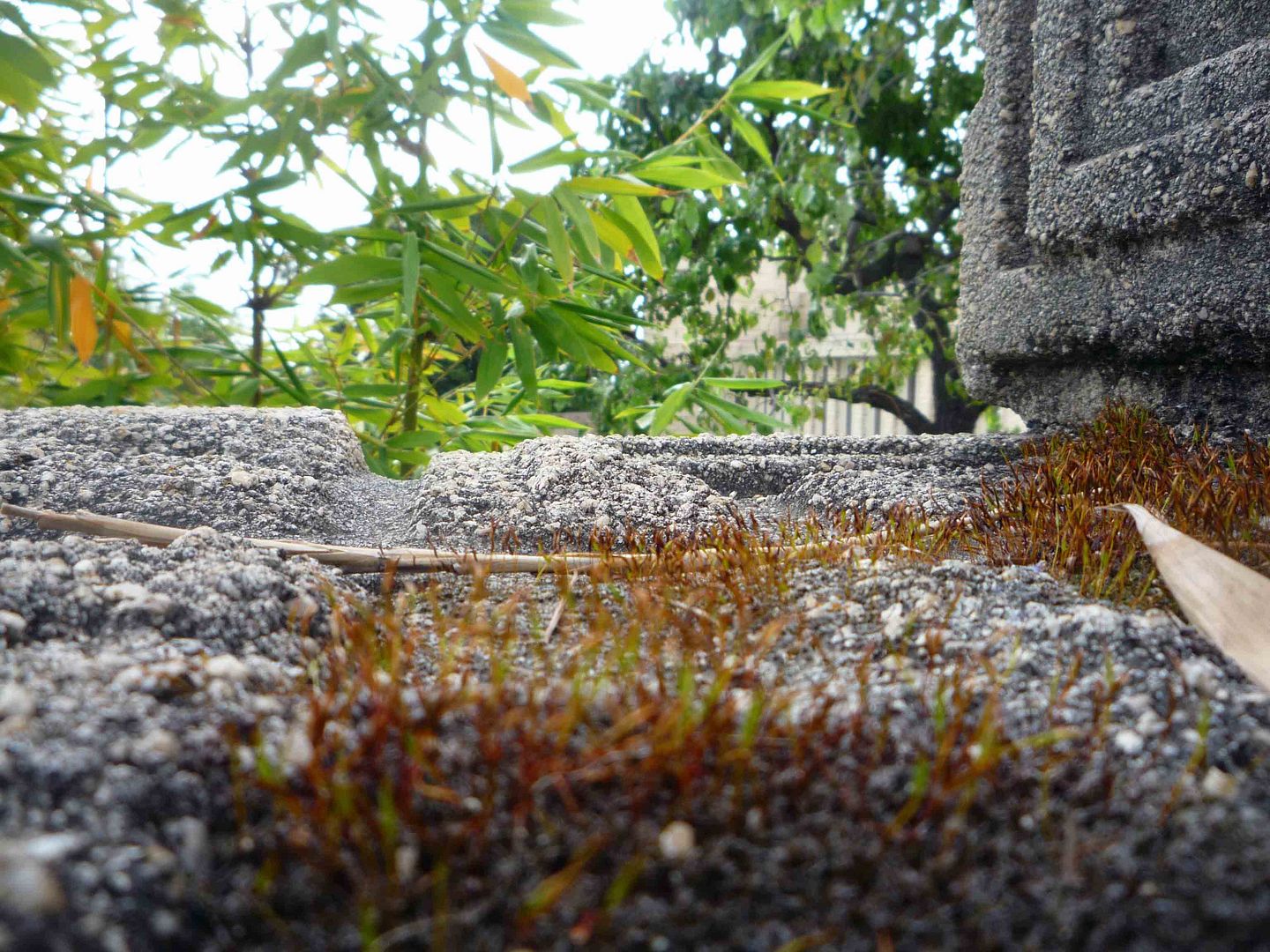 As it is, Frank Lloyd Wright buildings are known for being leaky.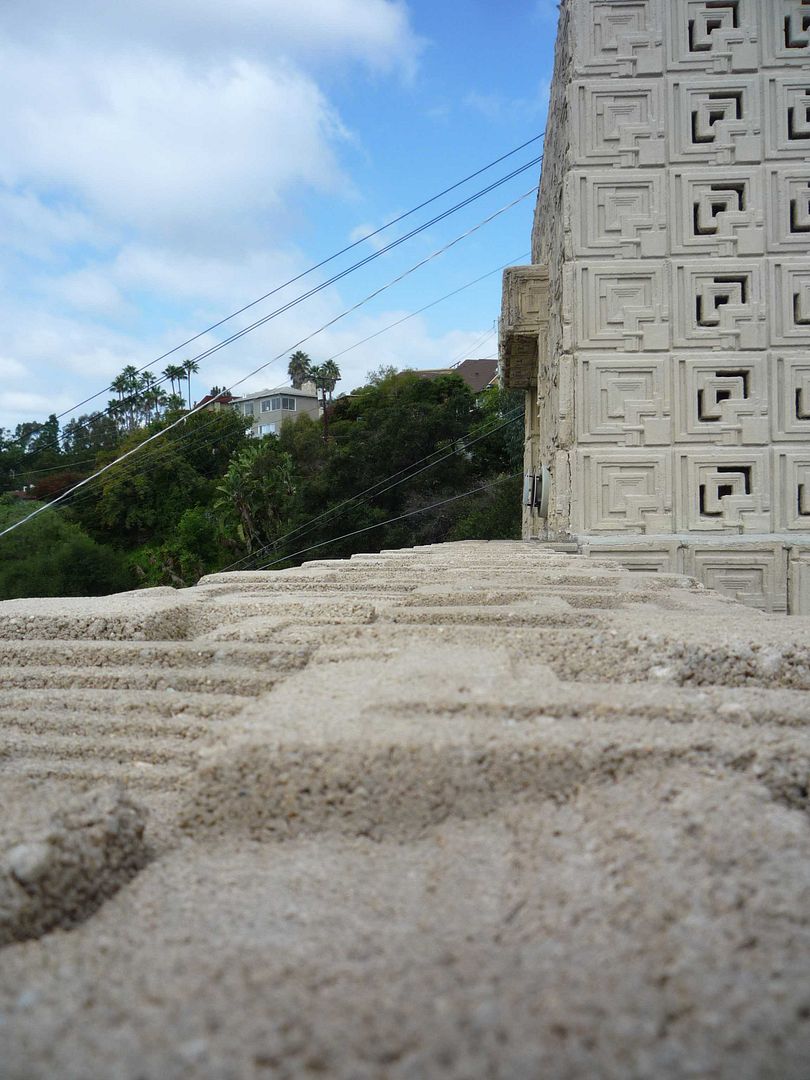 Many of the textile blocks - far beyond repair - have been replaced in recent restoration efforts...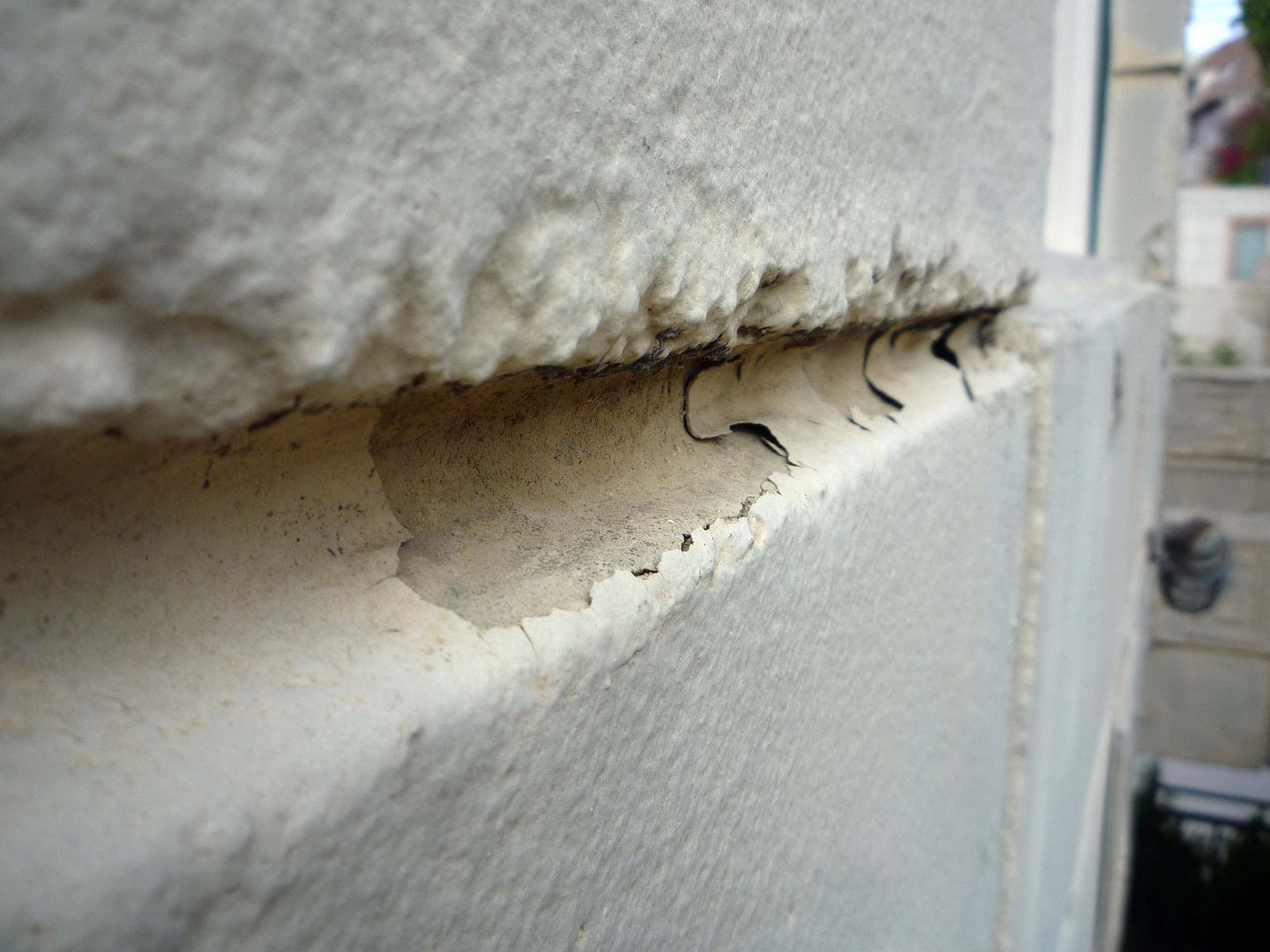 ...though historically there had been a coating added to the exterior to try to protect the tiles (and I suppose keep the water out). Most of that light-colored coating has been removed, though some of it - cracking and peeling - still remains.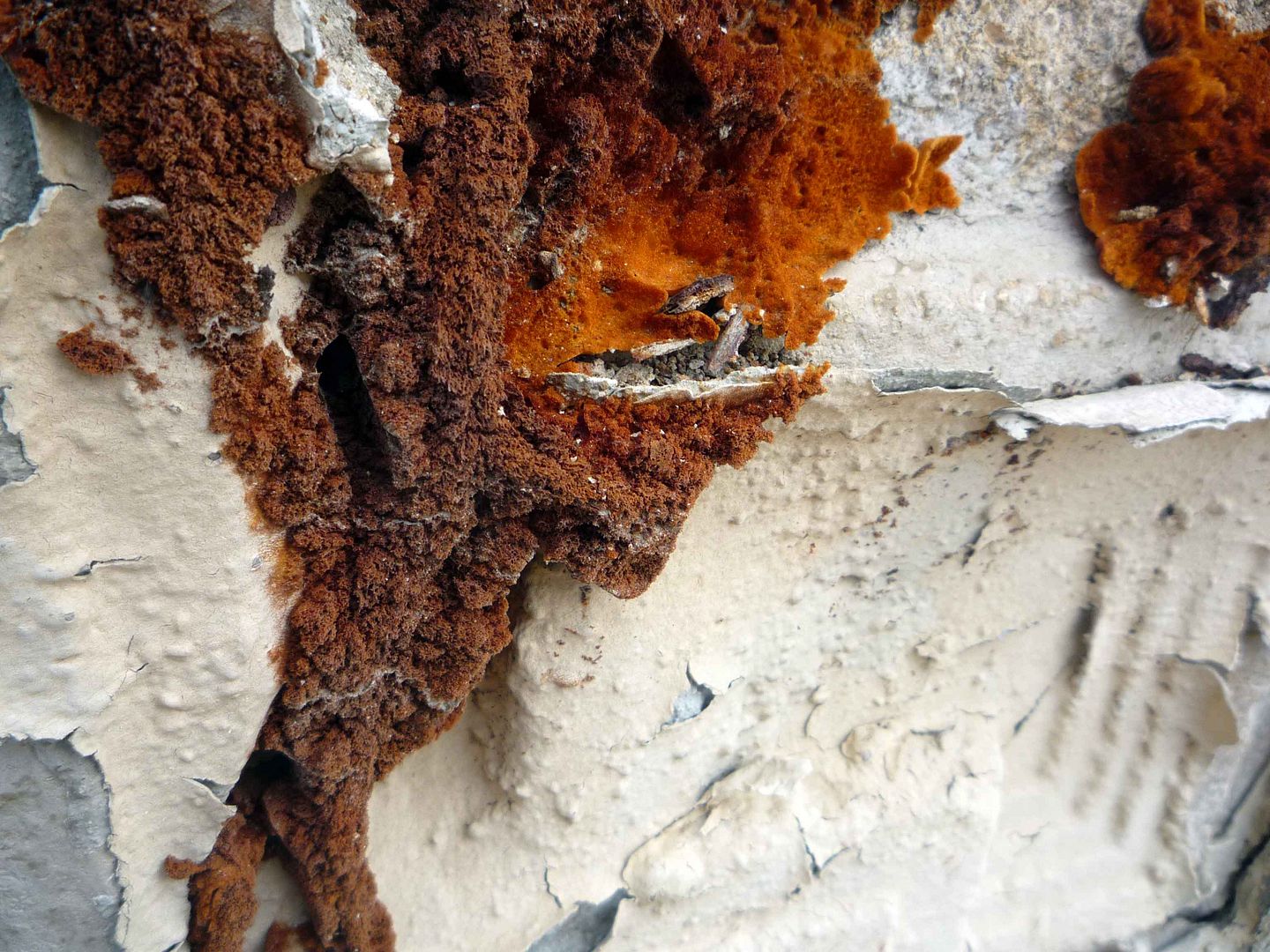 Reportedly, the neighbors don't love the house, or the attention it draws to the neighborhood...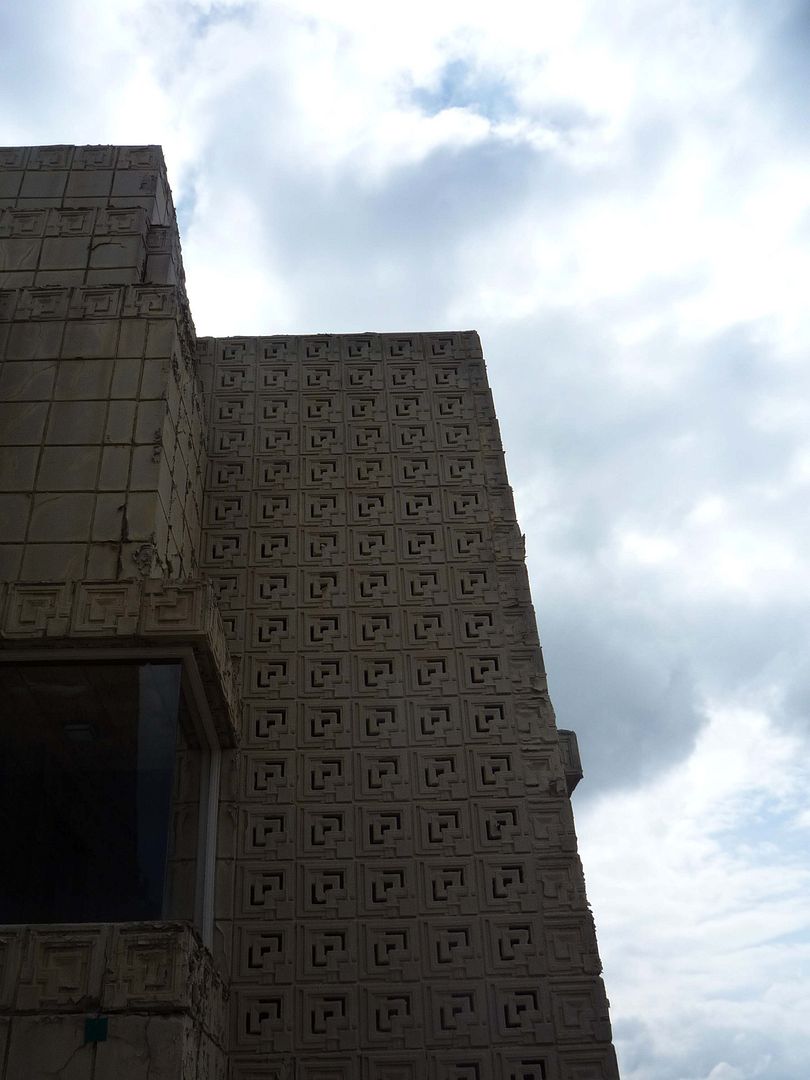 ...not only because of its striking presence, but also its frequent depictions in such TV shows and movies as
Blade Runner
,
Buffy the Vampire Slayer
, and
Twin Peaks
.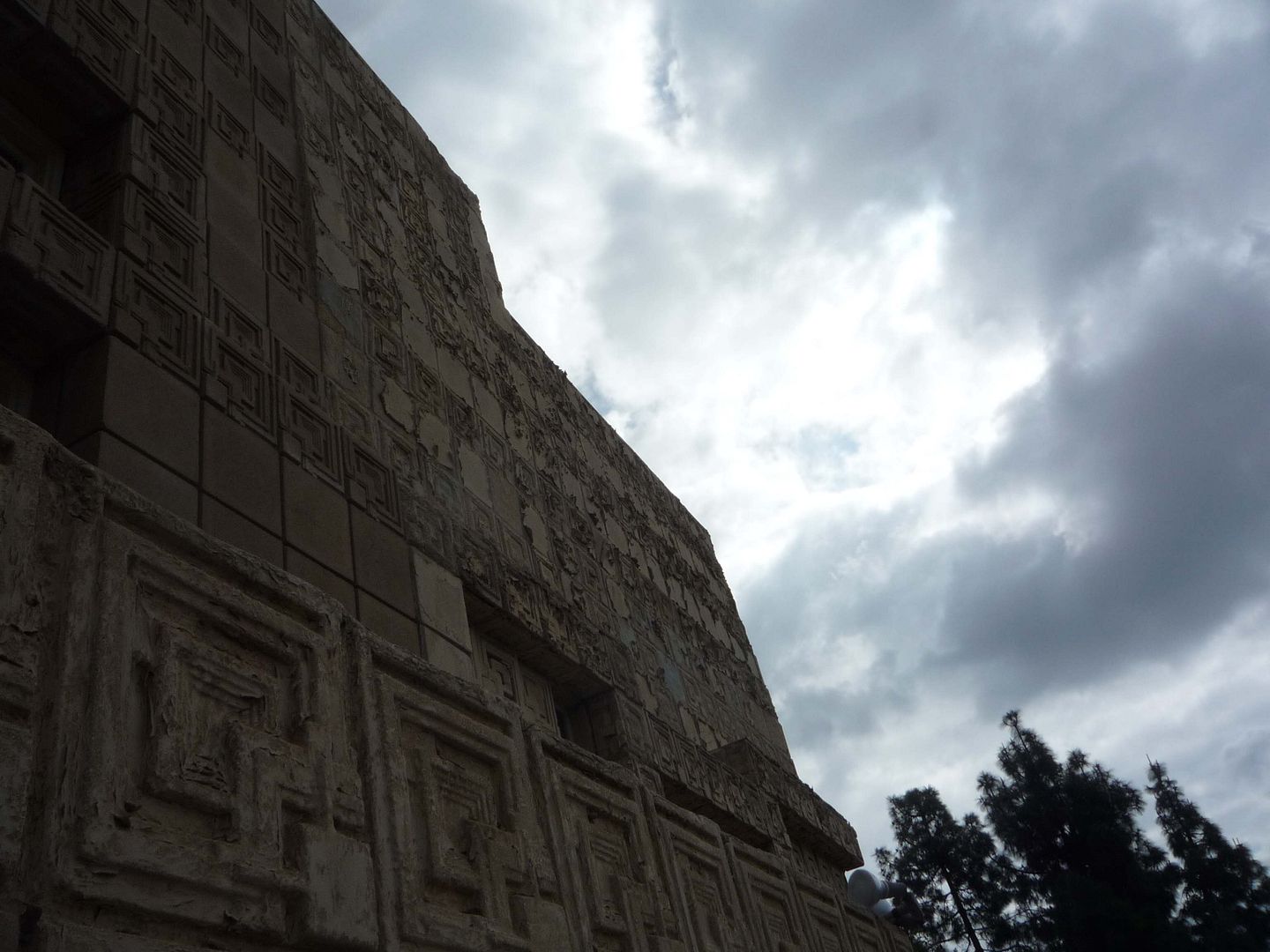 Although it's a historic landmark at the city, state, and national levels, skulking around it is discouraged.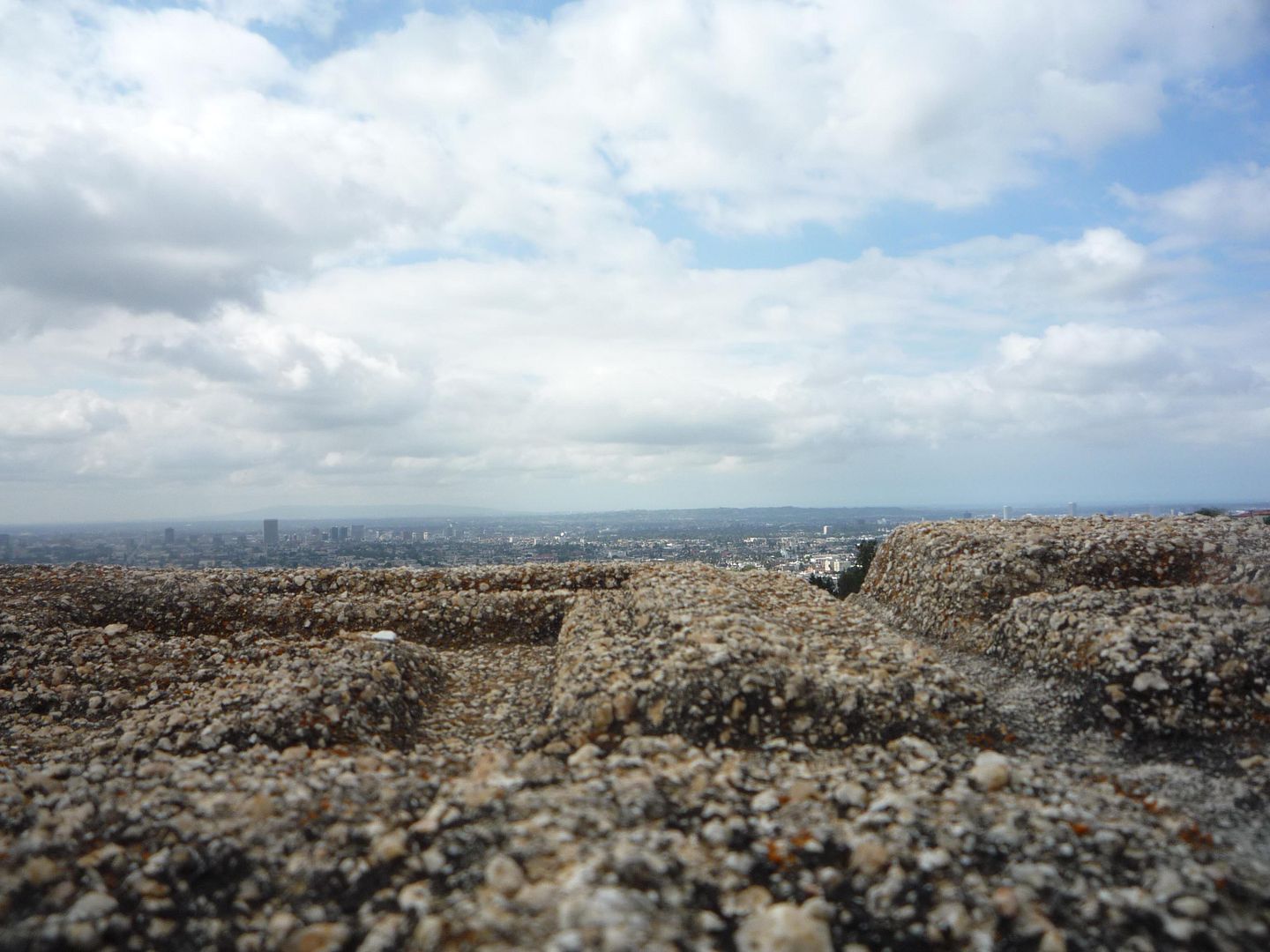 Ennis House was sold to a billionaire a year ago, who claims he is committed to its continued rehabilitation.
We shall see.
To become a fan on Facebook, click here.