Los Angeles gets a bad rap sometimes. People associate it with congested traffic, riots, racial unrest, hip hop murders, celebutante antics and plastic bombshells, but parts of it are quite nice. In a Middle America kind of way.
For instance, Pasadena.
Pasadena was founded in the 1870s by families from Indiana looking to escape Midwestern winters, and since became a destination for Middle American industrialist magnates, like William Libbey of Libbey Glass, and David Gamble of Proctor & Gamble. They built winter homes that occupied a large horizontal footprint, but from the outside appeared almost...modest. Comfortable. Despite the tremendous investment they required.
And so Pasadenans say, "If you're not comfortable in Los Angeles, you'll be comfortable here."
And I, being from a town as Midwestern as Central New York can get, feel very comfortable in Pasadena too.
One of its many architectural marvels is the Gamble House, commissioned by David Gamble and designed - right down to the furniture - by Greene & Greene at the height of the Arts & Crafts movement.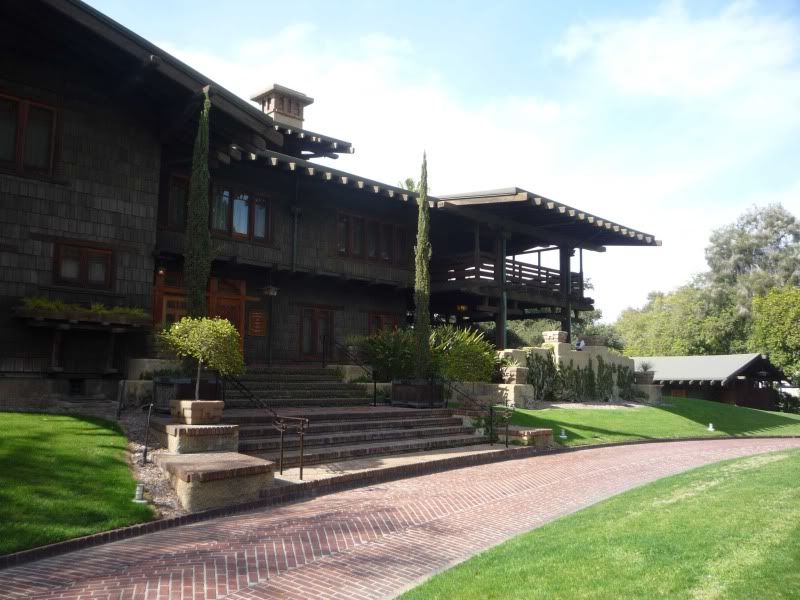 Somewhat of a predecessor to
Art Deco
, Arts & Crafts too is very geometric...
...but with a focus on open-air and outdoor spaces...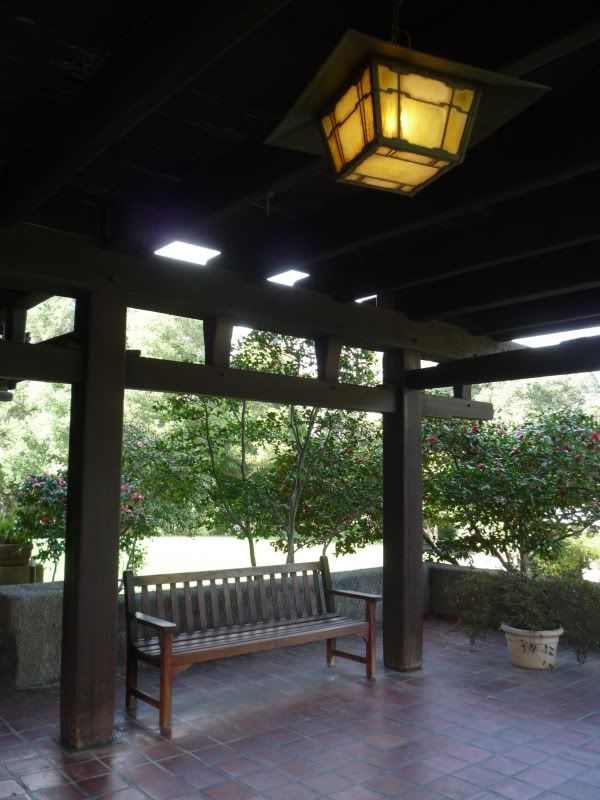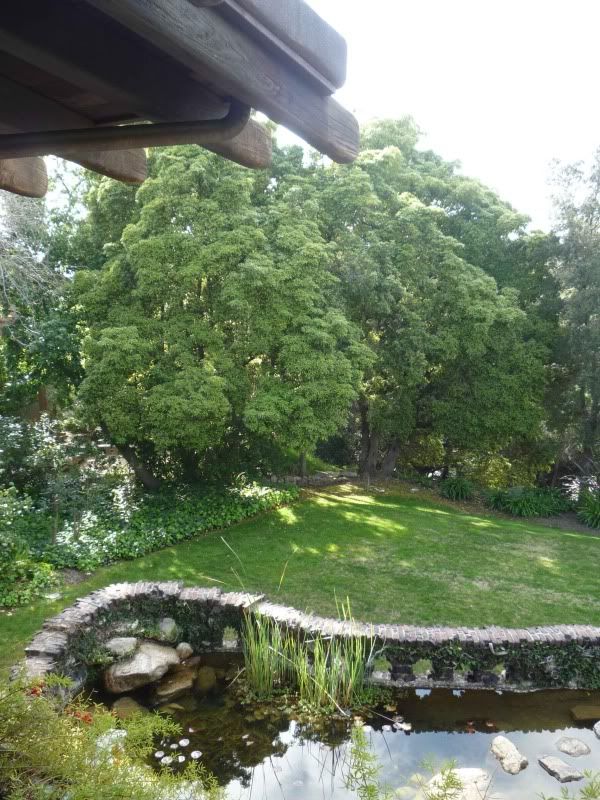 The house is so tremendous in its architecture and interior design that they don't let visitors take any photos inside (a policy which never ceases to inflame me). So if you'd like to see it for yourself, you'll have to buy your own ticket for their monthly tours to feel the smooth bannister yourself, inspect the secret doors and note the repeated design themes throughout the interior and exterior of the house.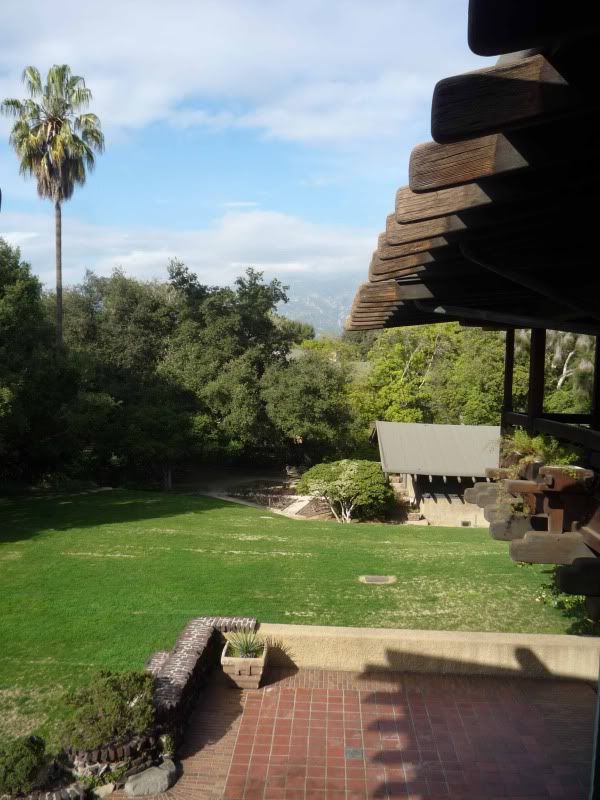 The Gamble House is one of many of its kind in Pasadena, enough worthy for a whole walking tour of the neighborhood. I'm glad to have spent a couple of weeks in the Highland Park / Mt. Washington area housesitting last summer, otherwise I may have never discovered dear old Pasadena, which is an hour's drive away from Beverly Hills, but worth the trip.
To become a fan on Facebook, click here.