[Last updated 10/18/21 8:33 PM PT—new photos added, Bill Field's death noted]
Originally opened as the State Theater in 1921 in one of Richmond Street's existing buildings (one of a few original brick buildings from when Richmond Street was first constructed in 1917)...
...what's now Old Town Music Hall in El Segundo was intended to be a live performance venue specifically for the employees of the neighboring Standard Oil Refinery (now Chevron).
It's hard to ignore the Chevron oil refinery next door, in what was once "downtown" El Segundo.
Then again, it's kind of hard to ignore it anywhere near El Segundo's Main Street or historic Richmond Street.
Soon after it opened originally, it was upgraded to show movies, then closed in the 1930s, then reopened in 1944 as the El Segundo Theatre, then renamed the State Theater in 1957.
Ten years later, "The Two Bills" (Field and Coffman) rented the theater and installed the Mighty Wurlitzer 1925 pipe organ from the Fox Theater in Long Beach.
It was at this time that they reopened and began operating the State Theater as Old Town Music Hall...
...at some point changing the exterior paint job from white to green.
Old Town Music Hall now shows vintage silent films (accompanied by the Wurlitzer)...
...as well as talkies and live concerts.
The lobby and auditorium are both small and intimate...
...with the single screen theater's capacity capped at only 188.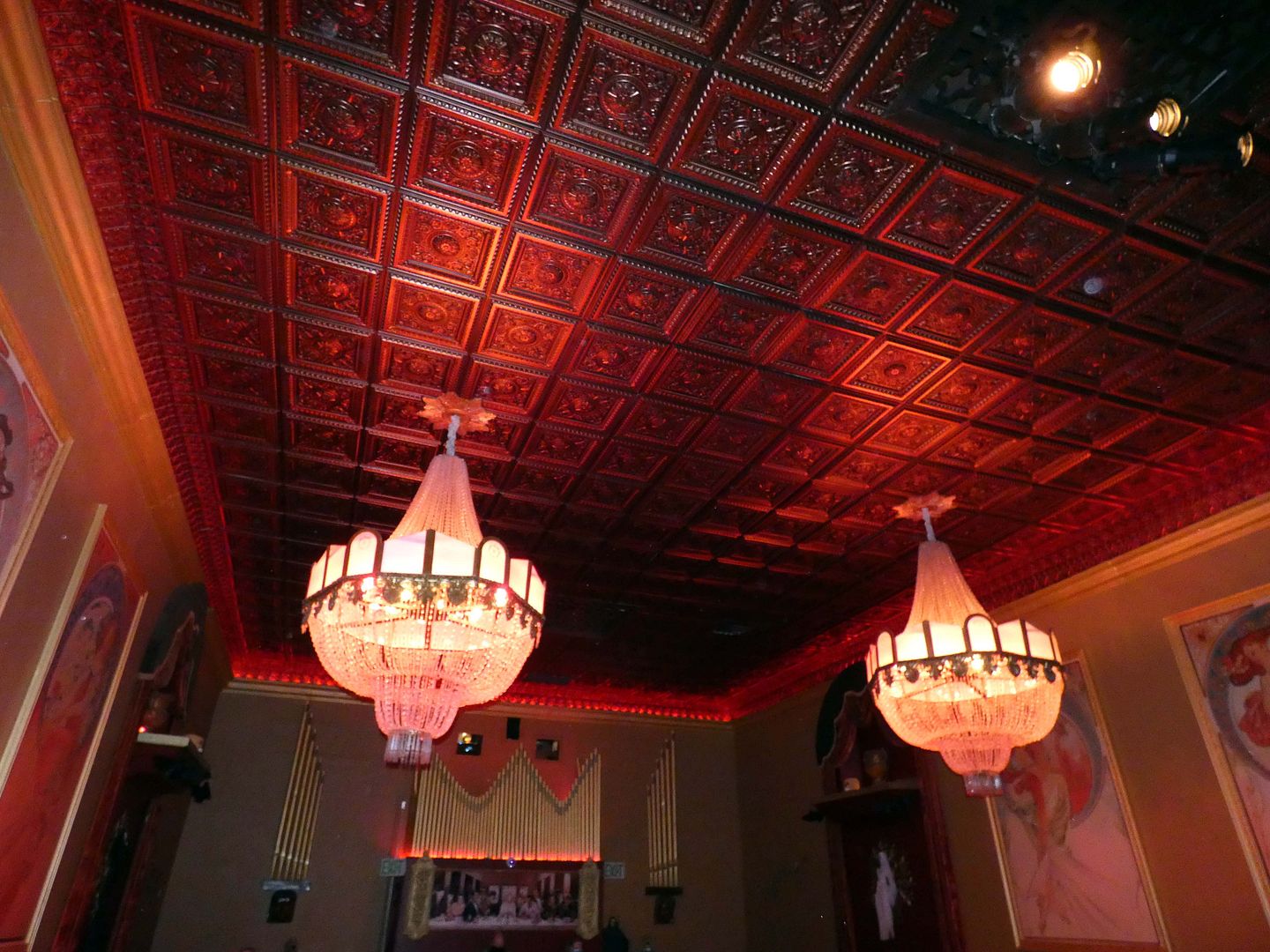 Crystal chandeliers hang from the auditorium ceiling...
...and movie stars grin at the audience from the back of the house, under the projection booth.
circa 2021
After Bill Coffman passed away in 2001, Bill Field still ran the place, operating it as a non-profit...
circa 2015
...and maintaining the Mighty Wurlitzer's 2600+ pipes behind the stage's velvet curtains.
Over time, he even added some additional pipes, as well as a xylophone, marimba, piano, drums, and cymbals.
The organ console is an upgrade from the original (to handle the additional pipes)...
...and has four keyboards and 260 switches in addition to its various controls and pedals.
Bill Field would still get up on the bench of the Mighty Wurlitzer to play it...
...until the COVID-19 pandemic forced its temporary closure and he passed away at the age of 80 in July 2020.
circa 2015