Update 9/11/21 2:11 PM PT—I'm not 100% sure of the status of some of these structures, as I haven't been able to get down there and see them for myself.
Unfortunately, it's been confirmed that the Paul R. Williams-designed gate (made of wrought iron and stone pillars, anchored by a long stone wall) was removed without notice in 2016.
In 2011 and 2012, it was intact.
circa 2011
But time and foot traffic had not been kind to the gate, which became increasingly tagged and unstable by the time of my last visit in 2014.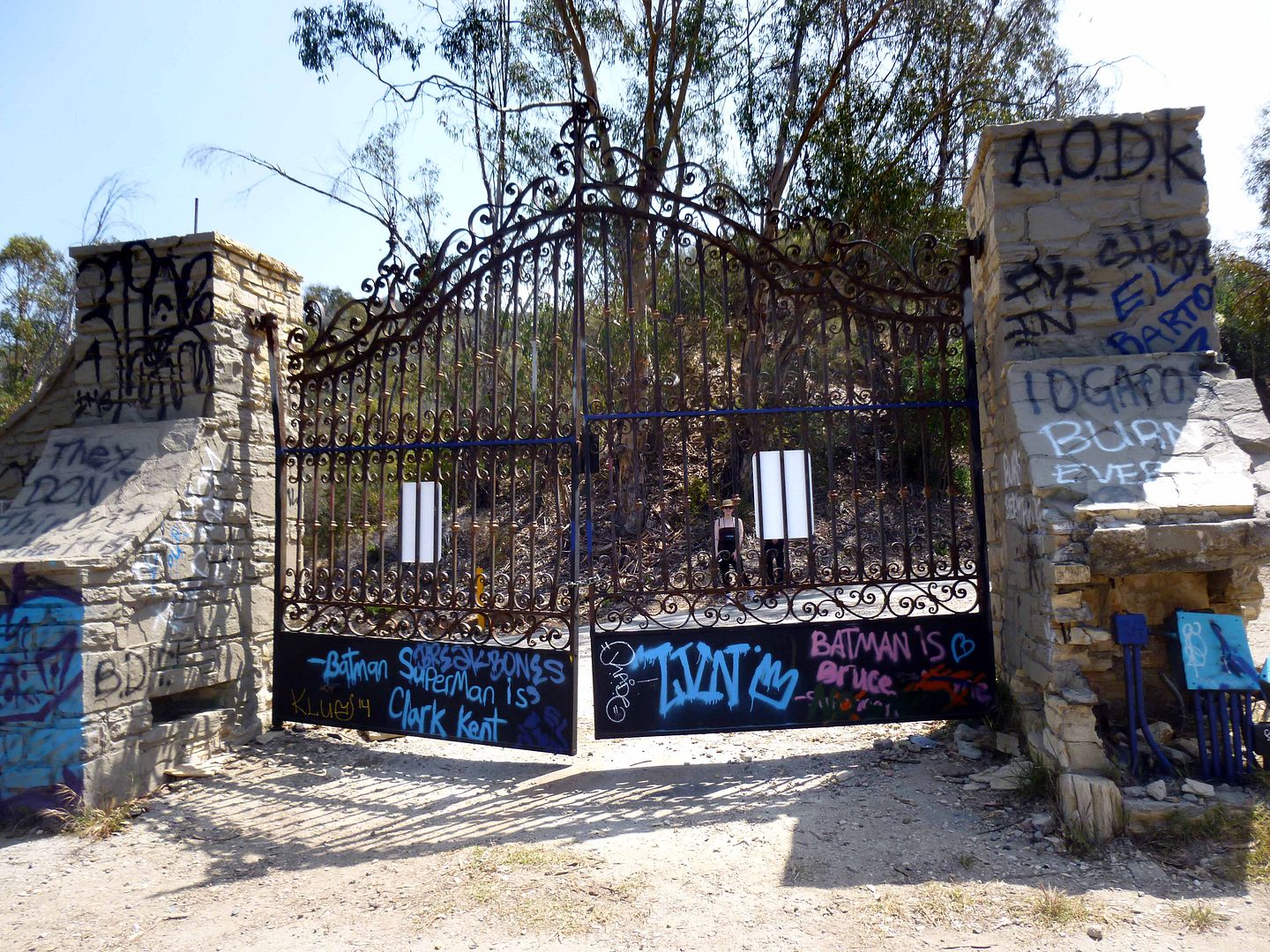 Whether any of it was salvaged is currently unknown. And I have heard from reliable sources that some of the other ruins at Murphy Ranch have also been razed or removed. I'll update this post when I have a definite confirmation.
In the meantime, here's my original post from 2011:
When I heard that there was a
mysterious, graffitied, abandoned building
hidden in Rustic Canyon, near the Rustic Canyon Trail I couldn't find during my hike from Will Rogers into Topanga, I knew I had to go.
Its creepy history as a Nazi camp only added to the draw of visiting the site, which isn't easy to find - not only because of the 500+ stair descent into the canyon (and climb back up), but also because of how hidden those stairs actually are. Even after having come down off of them, I had a hard time finding my way back up.