[Last Updated 8/26/19 8:46 PM PT—photos and text added]
Tucked away in the Pacific Palisades is a little hideaway, an accidental lake.
Silent movies were filmed there in the 1920s.
A developer made it his private residence in the years that followed...
...with a windmill...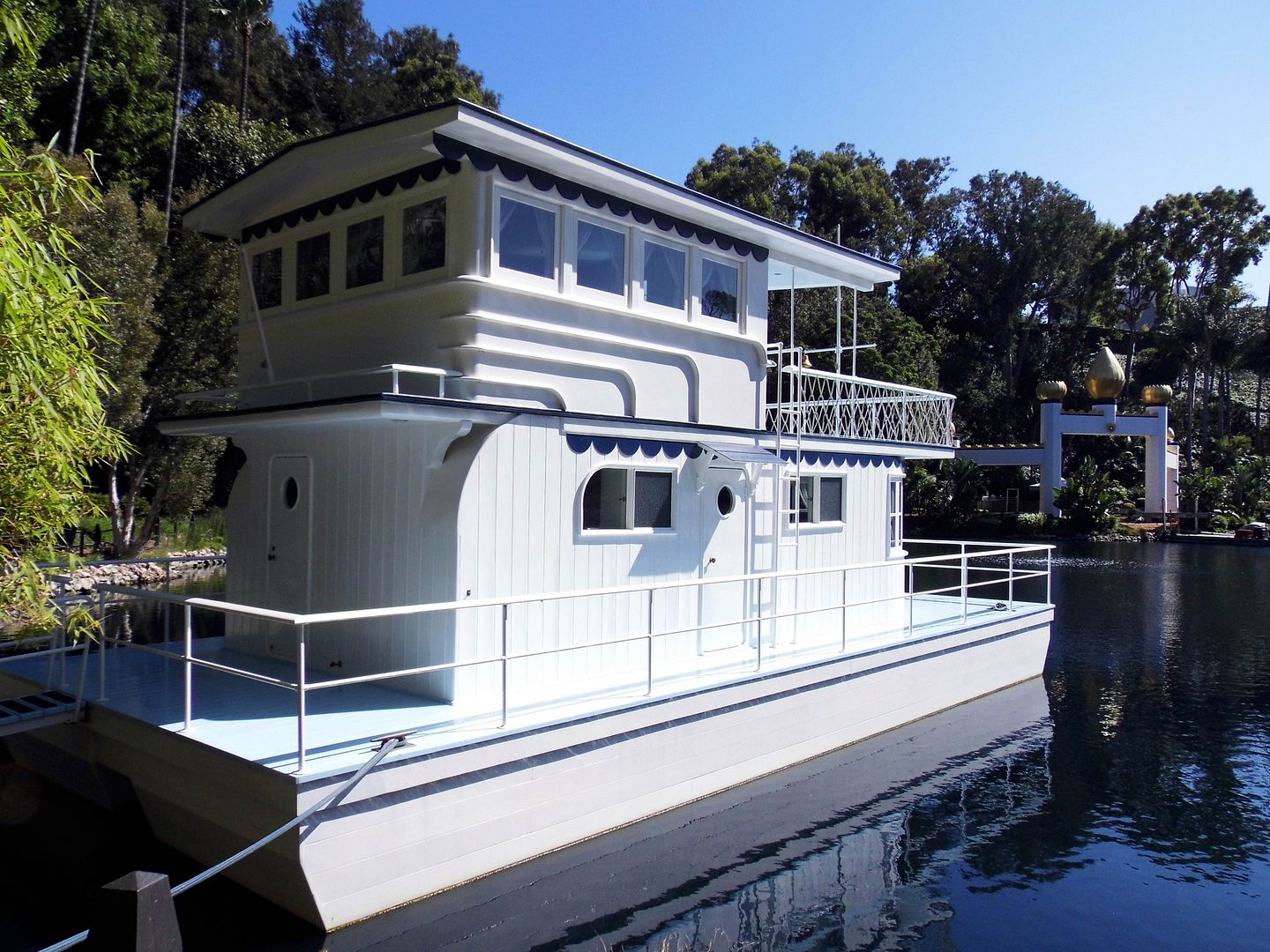 ...a houseboat (left over from a movie set), and a mill house.
Once known as Lake Santa Ynez, the "lake" was actually formed when earth was moved for grading and natural springs (and some rainwater) filled in the hole with water.
In fact, Lake Shrine is known as the only natural spring-fed lake within LA city limits.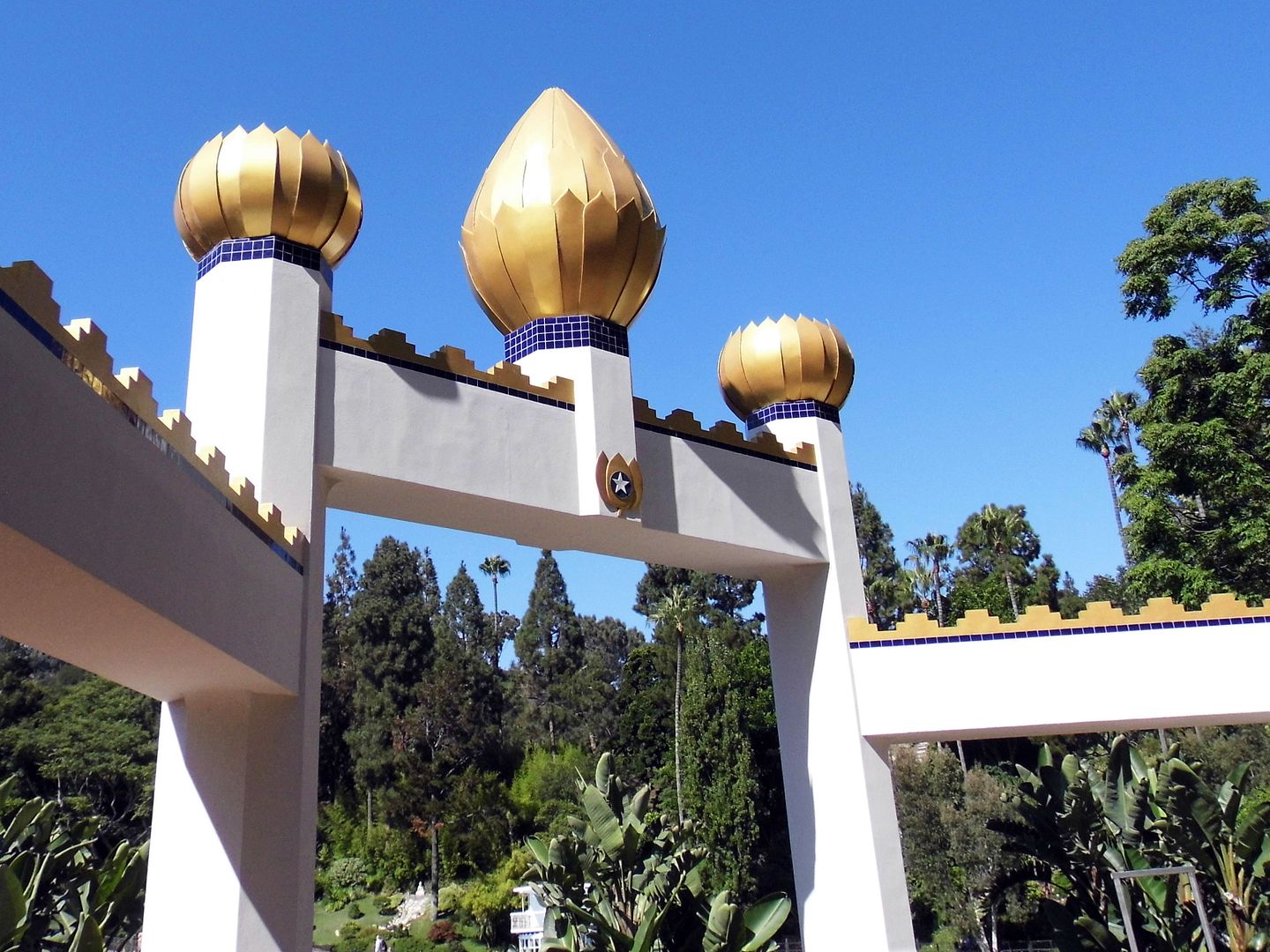 After a vivid dream, the developer sold it to the
Self-Realization Fellowship
Church of All Religions in the 1940s.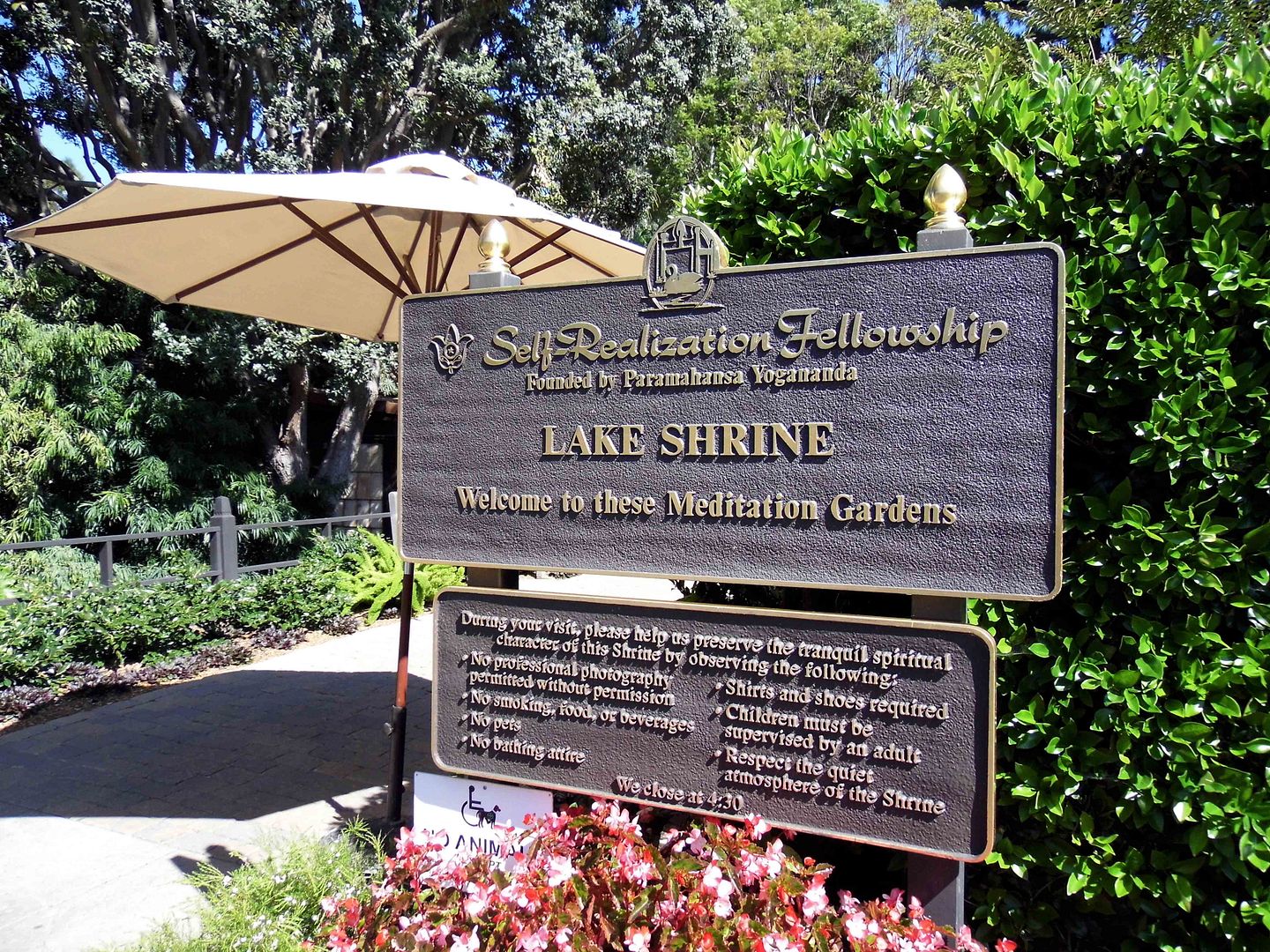 Now, it's a quiet, cell phone-free meditation zone with a cat sprawled on the sidewalk in the sun...
...turtles in the water...
...inspirational passages from many different sacred texts along the path...
...and flowers everywhere.
Elvis
reportedly loved Lake Shrine—and his visits there opened him up to Eastern philosophy.
Other celebrity devotees have included George Harrison and Tom Petty.
People now go to admire the ornamental plantings and water features, meditate inside the windmill (now a chapel), and visit where some of Gandhi's ashes are interred (by the Golden Lotus Archway).
The Self-Realization Fellowship has its own teachings, but it welcomes followers of all religions.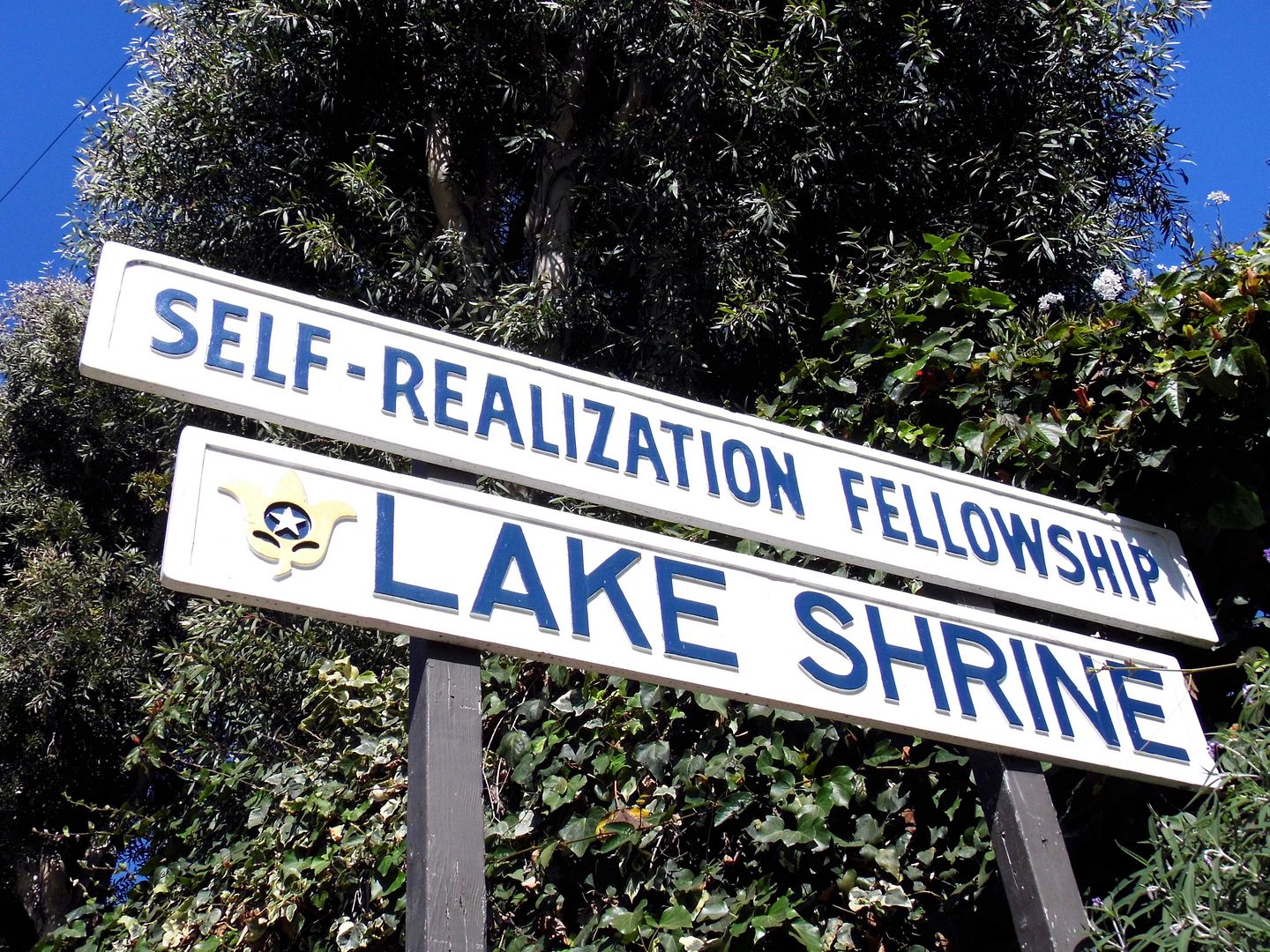 After all, Christ and Krishna might not have been so different. (Has anyone ever seen them in the same room?)
Related post:
Photo Essay: Lake Hollywood Reservoir
Photo Essay: Climbing Mount Washington to Self-Realization