It's hard to really know anything about someone until you see where they live—or, in the case of poet John McGroarty, where he
lived.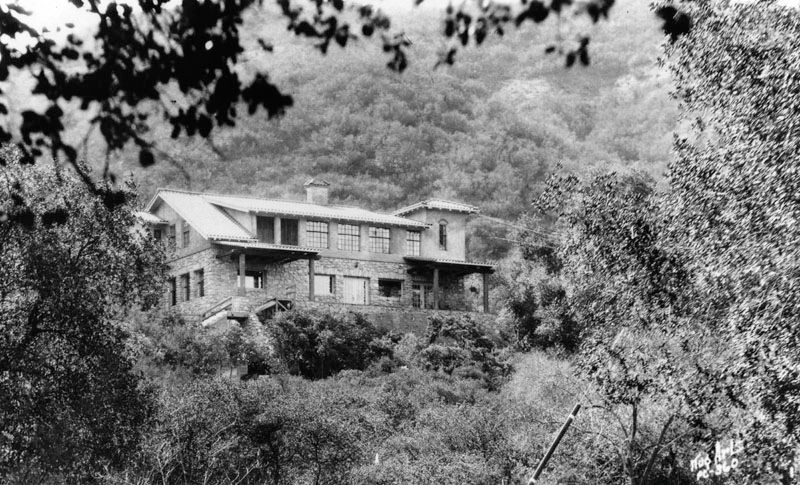 Circa 1933 (Photo: Los Angeles Public Library Photo Collection)

The historic monument house now known as the McGroarty Arts Center wasn't the McGroartys' first home in Tujunga. They'd initially moved to the area in 1901 to ease John's respiratory issues and had previously lived in a cabin and a house that had burned down.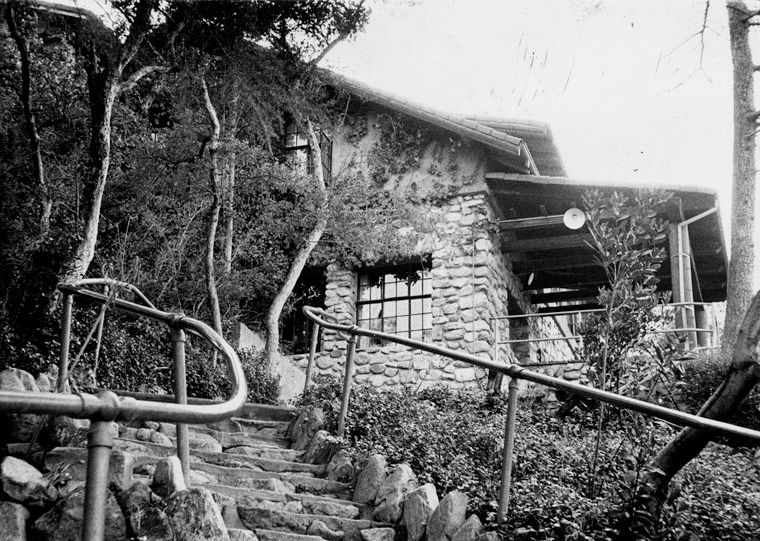 Circa 1960 (Photo: Los Angeles Public Library Photo Collection)
It's not even the first house that they built or vied in on this particular parcel of land. It's actually an exact rebuild of a home whose housewarming party turned into a house-burning catastrophe.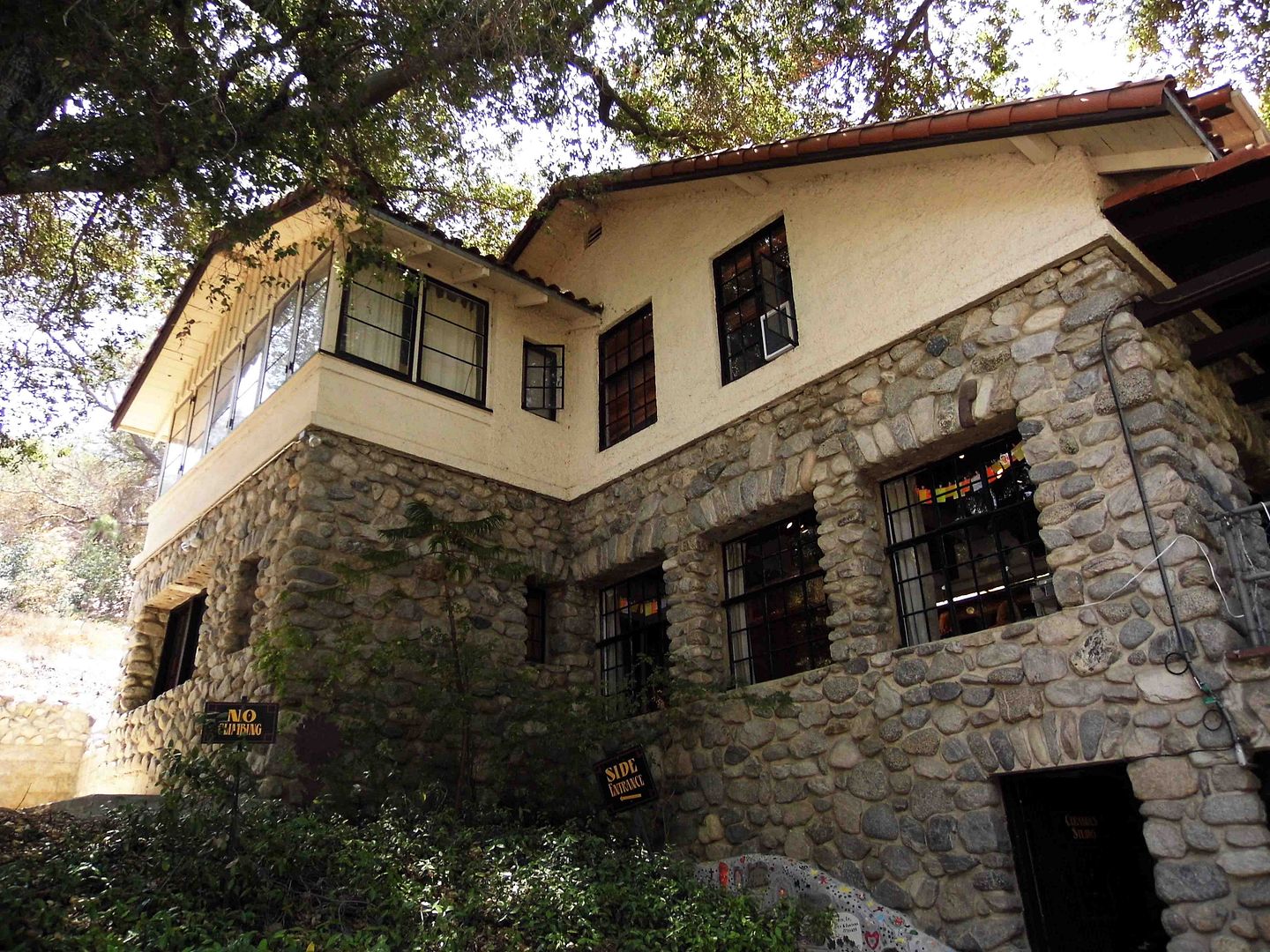 This second version was completed in 1924—a feat that was only possible thanks to the success of McGroarty's
The Mission Play
, a long-running pageant production that also gave rise to
The Mission Playhouse
in San Gabriel.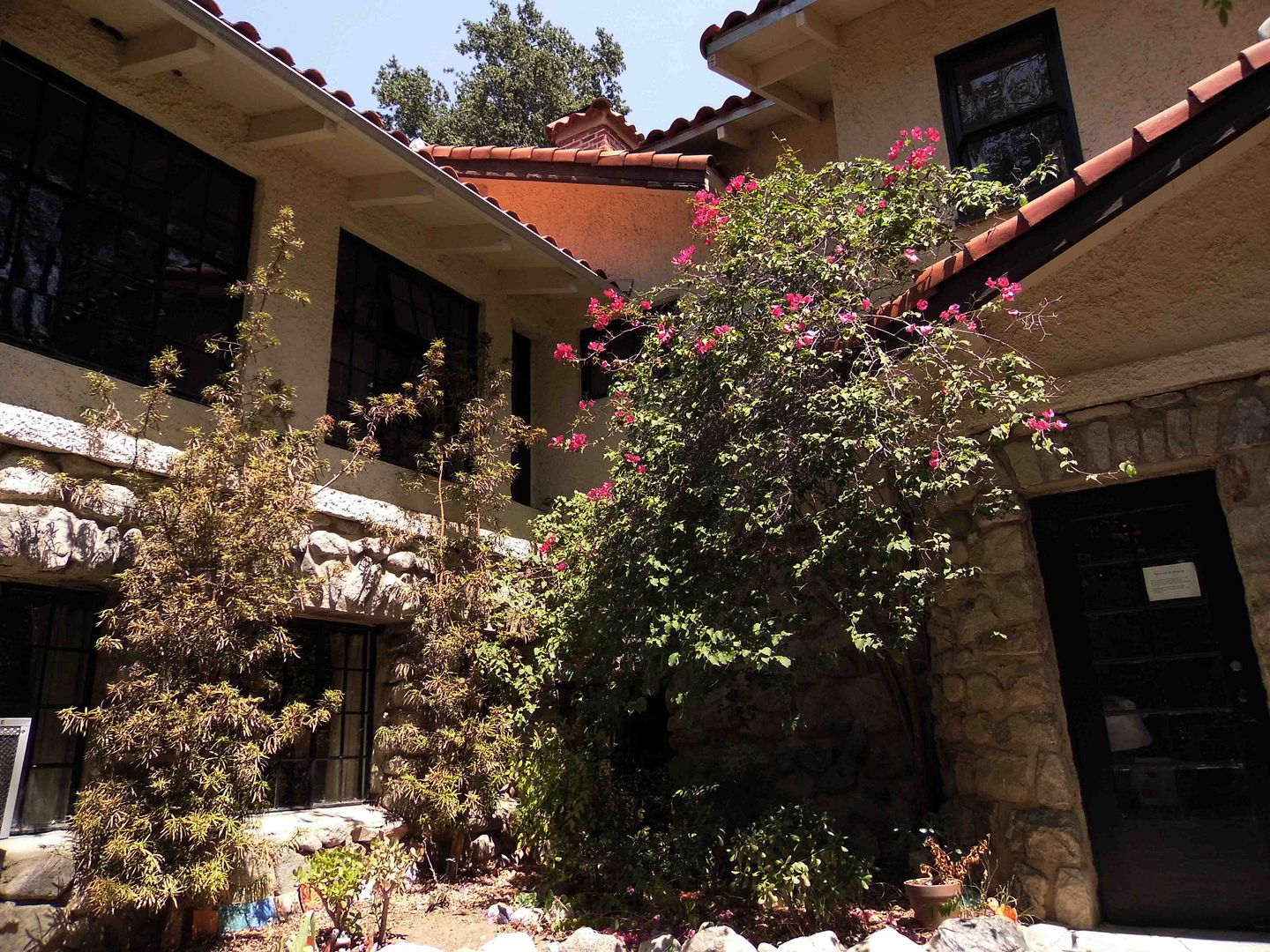 Appropriately, the McGroarty House was designed by the same architect as The Mission Playhouse, Arthur B. Benton...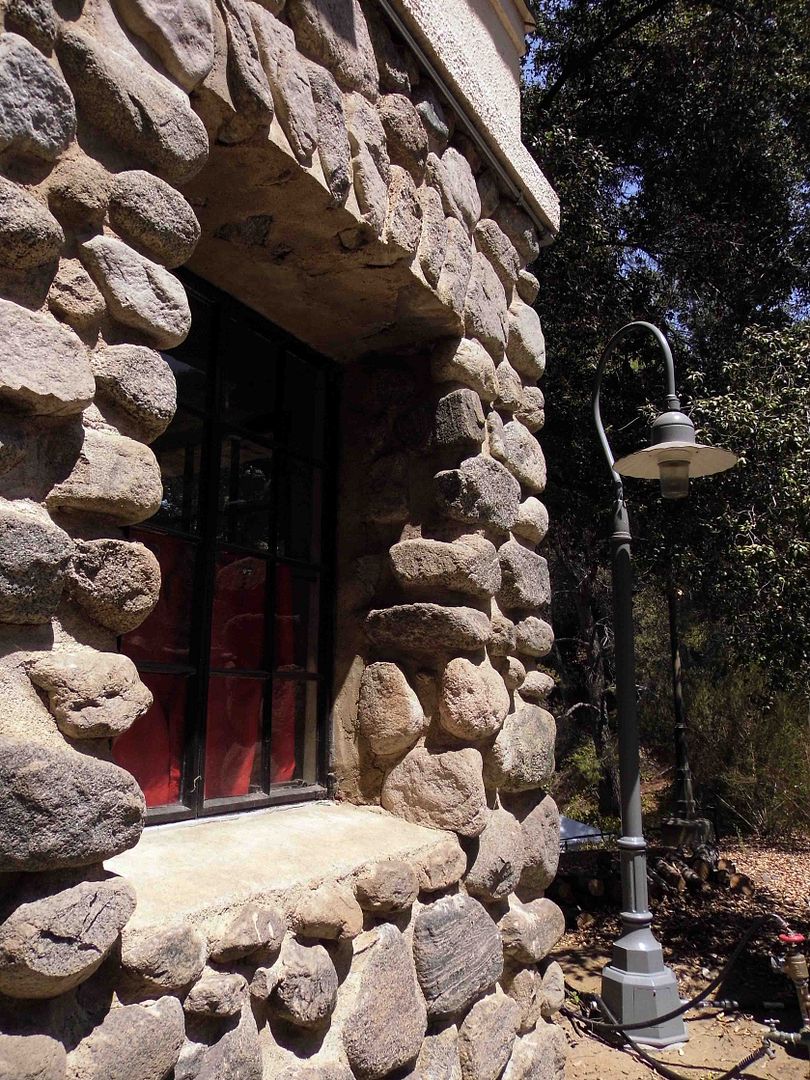 ...who also designed
The Mission Inn in Riverside
.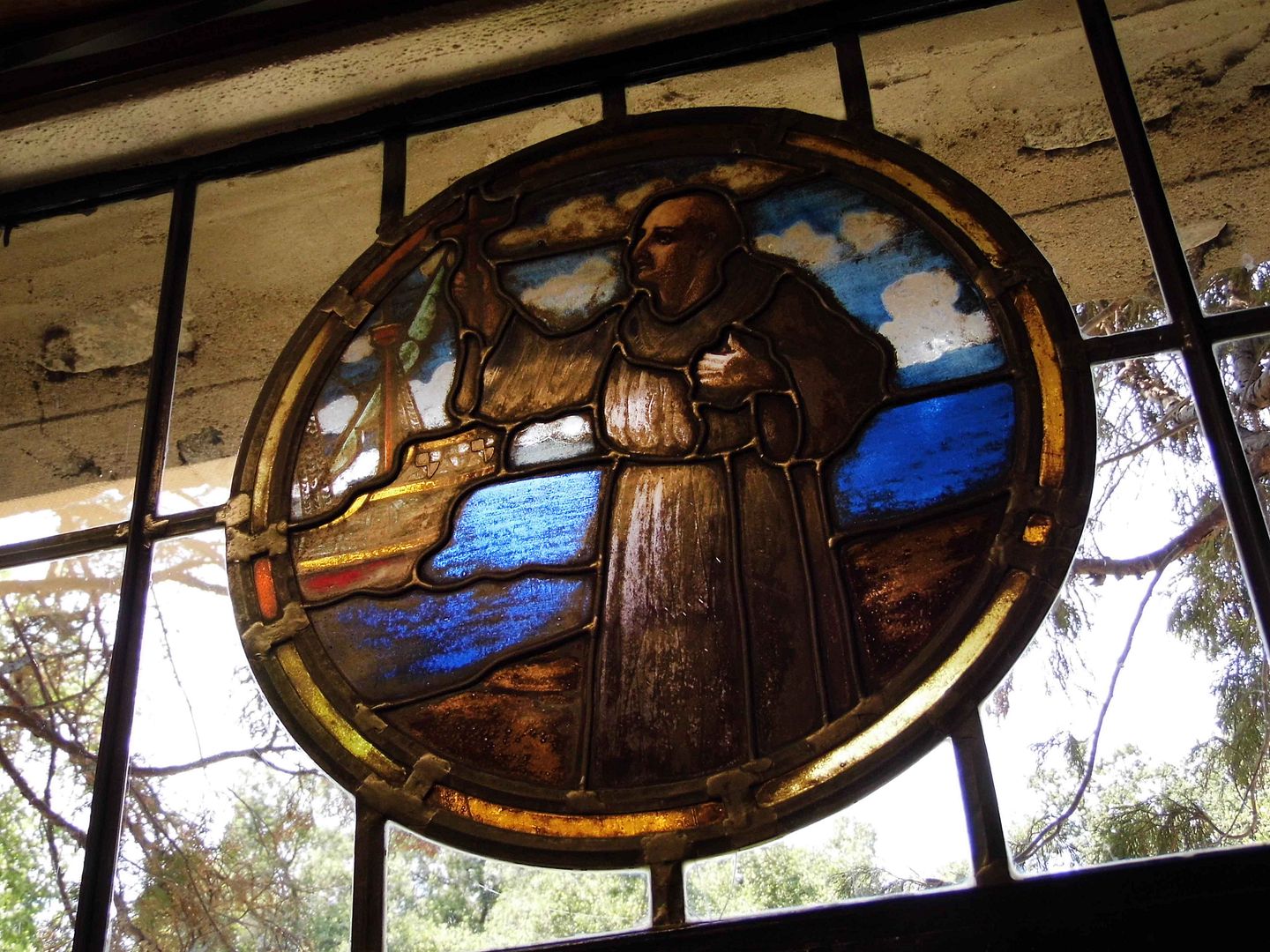 The stained glass windows in the main downstairs room were a gift to McGroarty from his friend Frank Miller, the owner of The Mission Inn, where McGroarty had written much of
The Mission Play.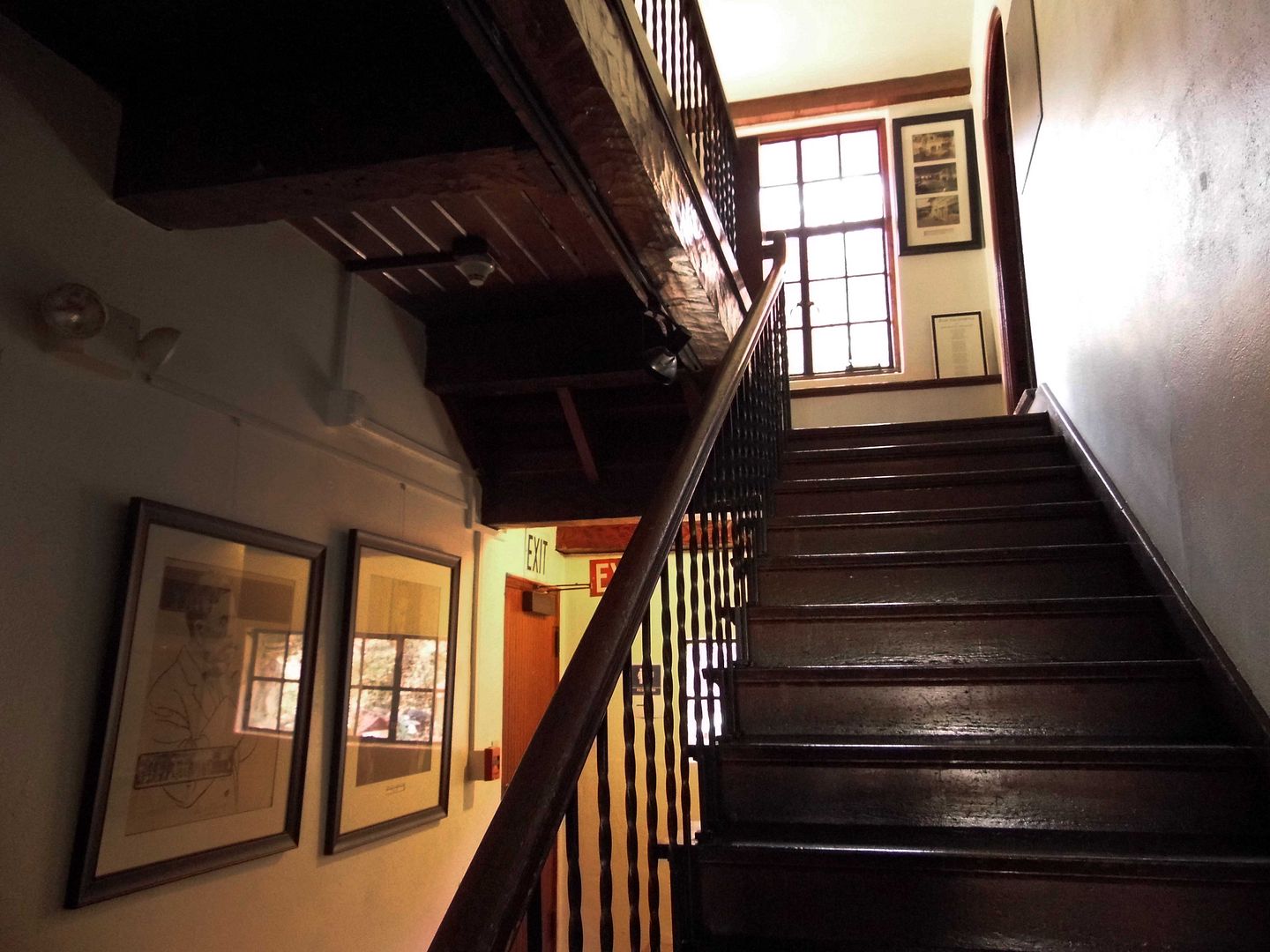 Upstairs of the McGroarty House acts as a kind of living museum to John McGroarty's life and career as a writer, editor, journalist, and politician.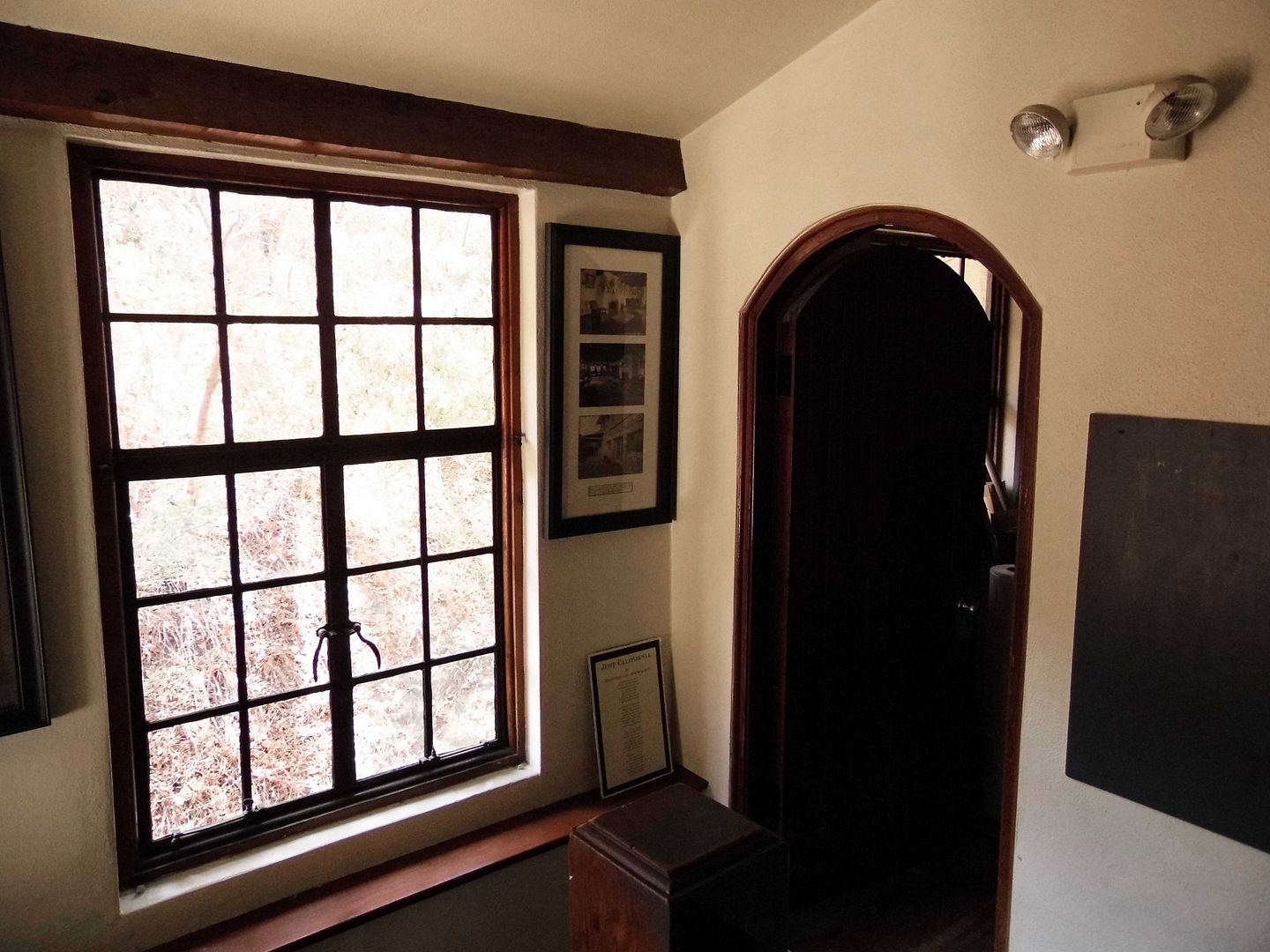 He wrote his own column for
The Los Angeles Times
, mostly about life near the Verdugo Mountains...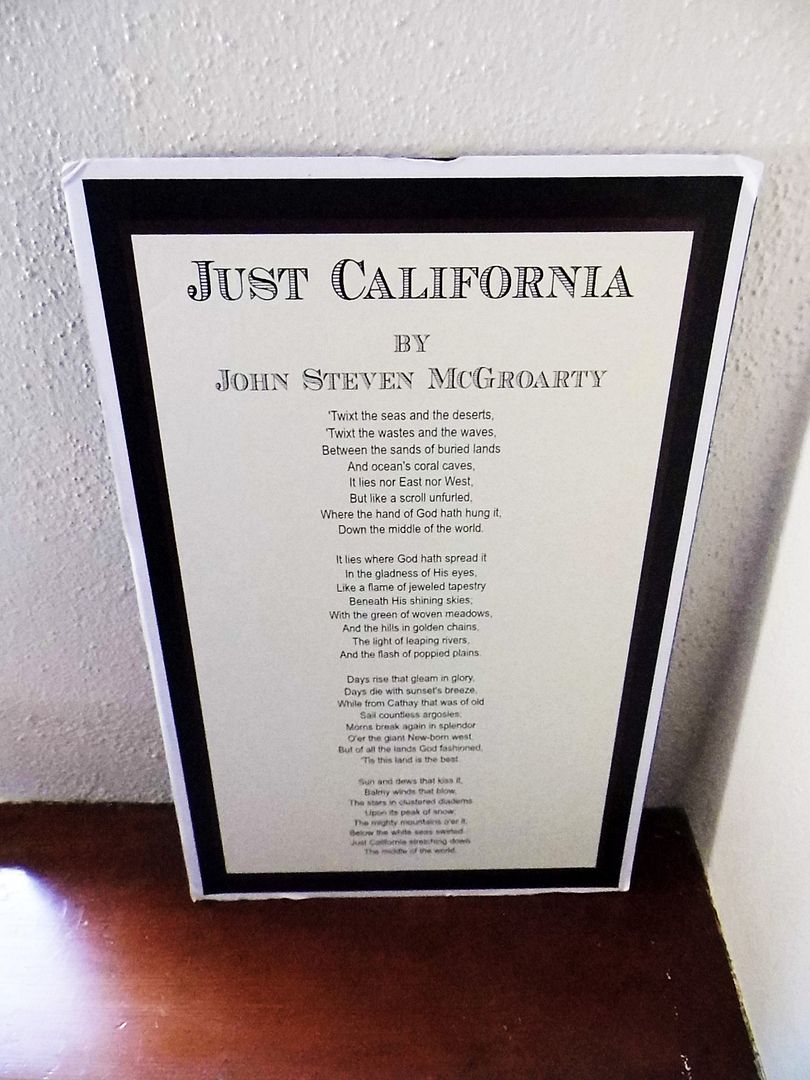 ...as well as a number of poems inspired by the state he'd adopted as his new home, after having moved here from Pennsylvania.
He earned the title of Poet Laureate in 1933...
...and two years later was elected to Congress, representing California's 11th district for two terms under the presidency of Franklin D. Roosevelt.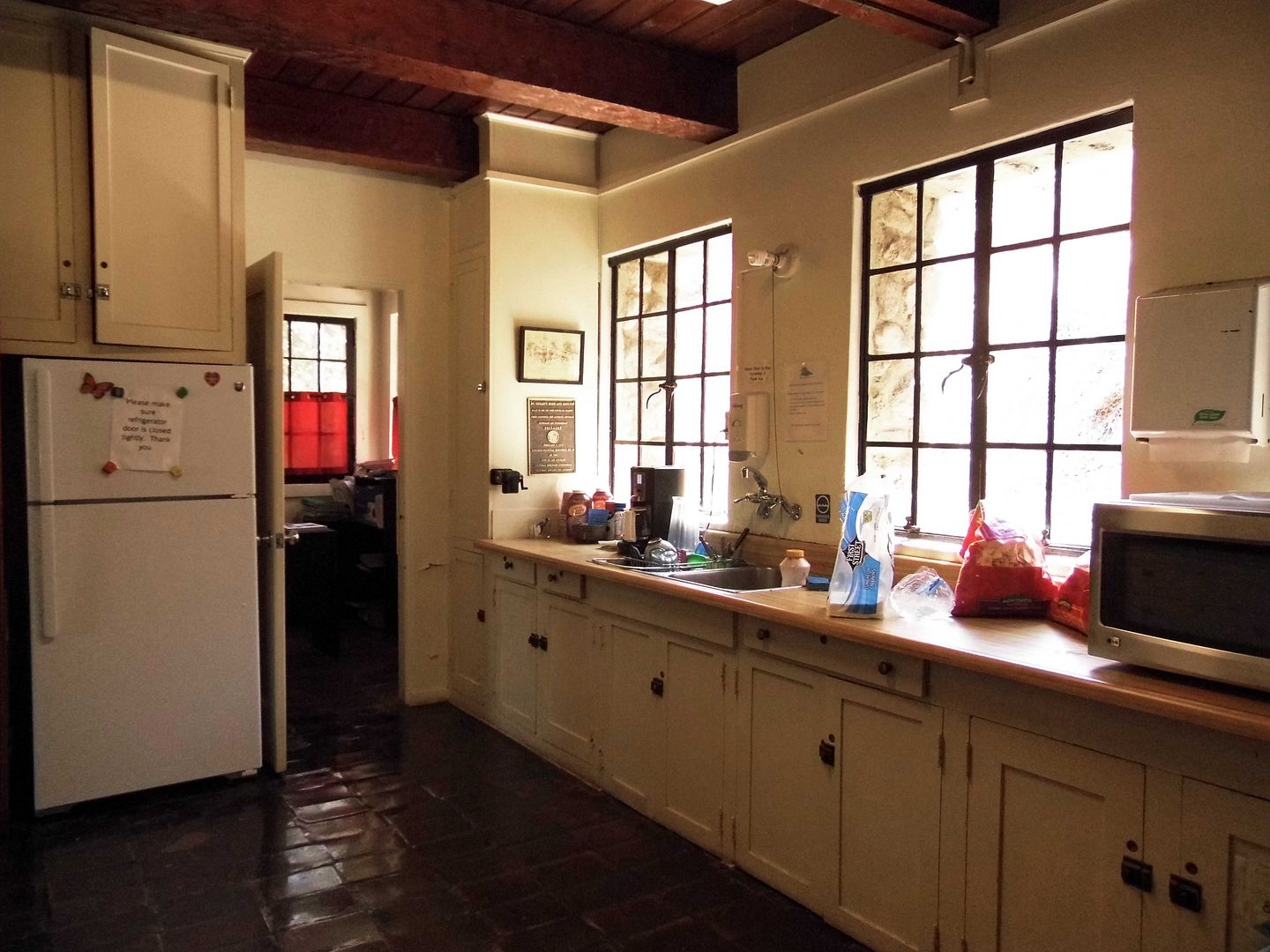 The home is now used as a community arts center, which has managed to reuse and retain much of its original features...
...like the countertops in the kitchen...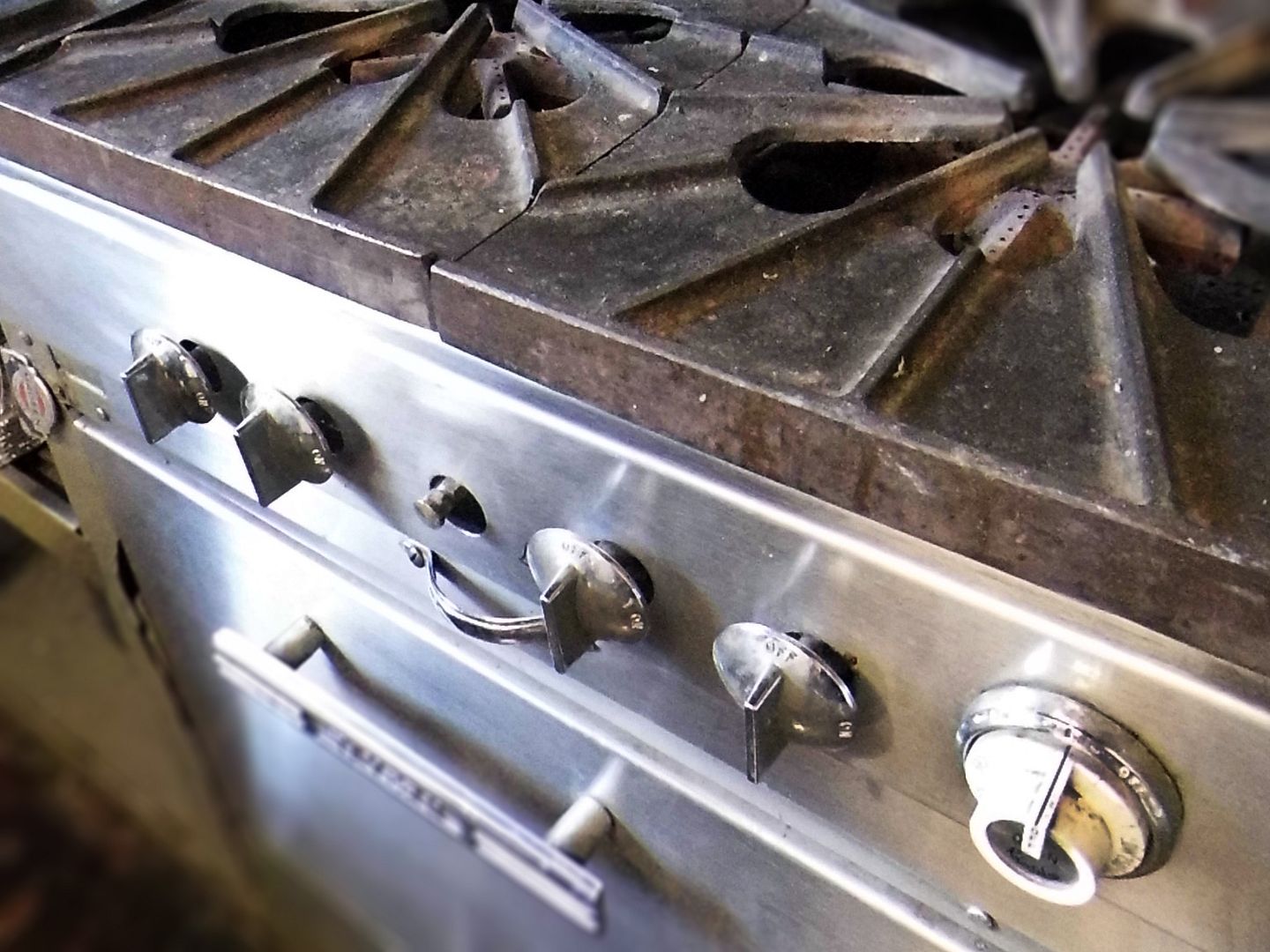 ...and the vintage stove.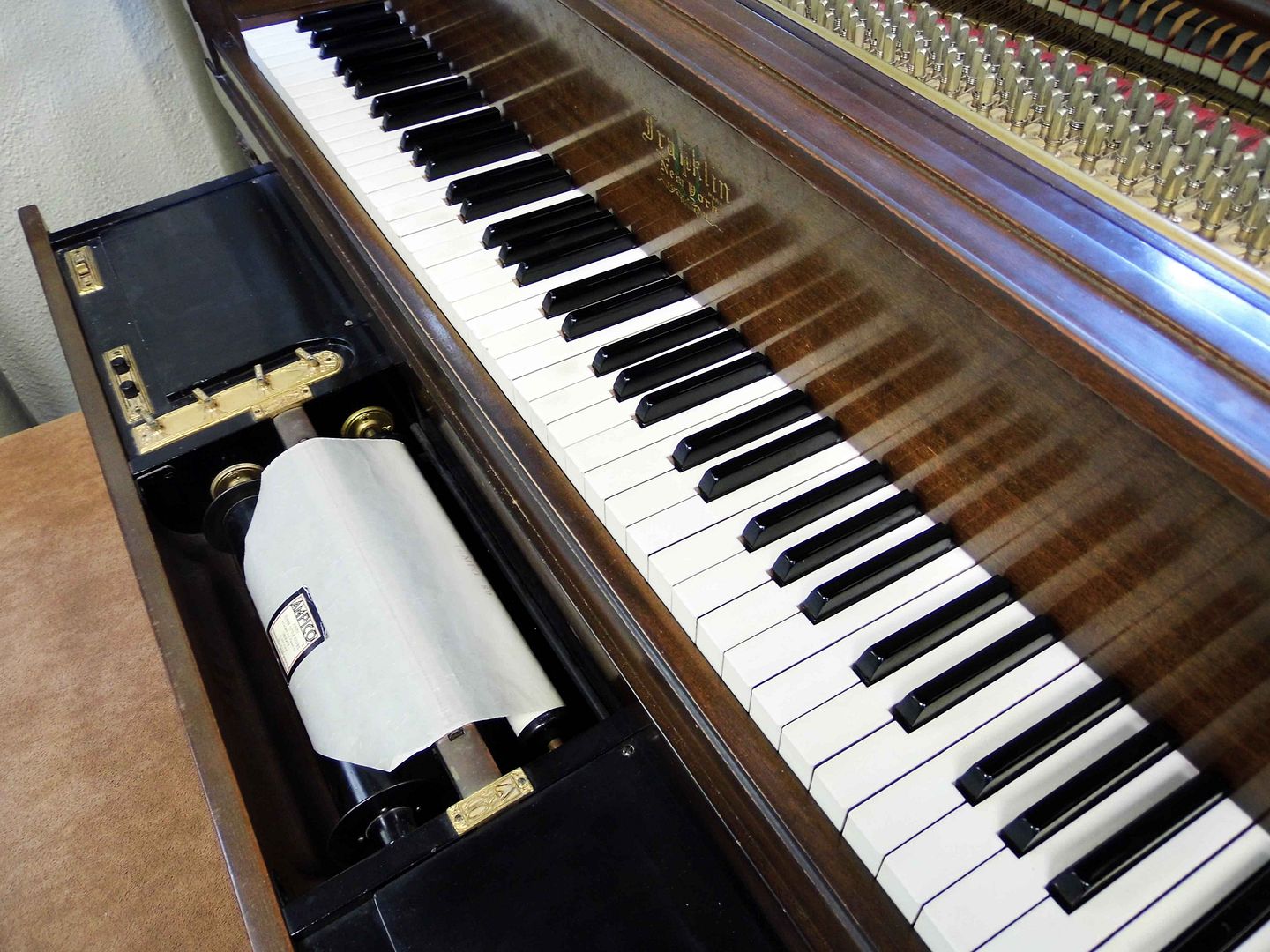 Since life in the McGroarty home wasn't all about the written word...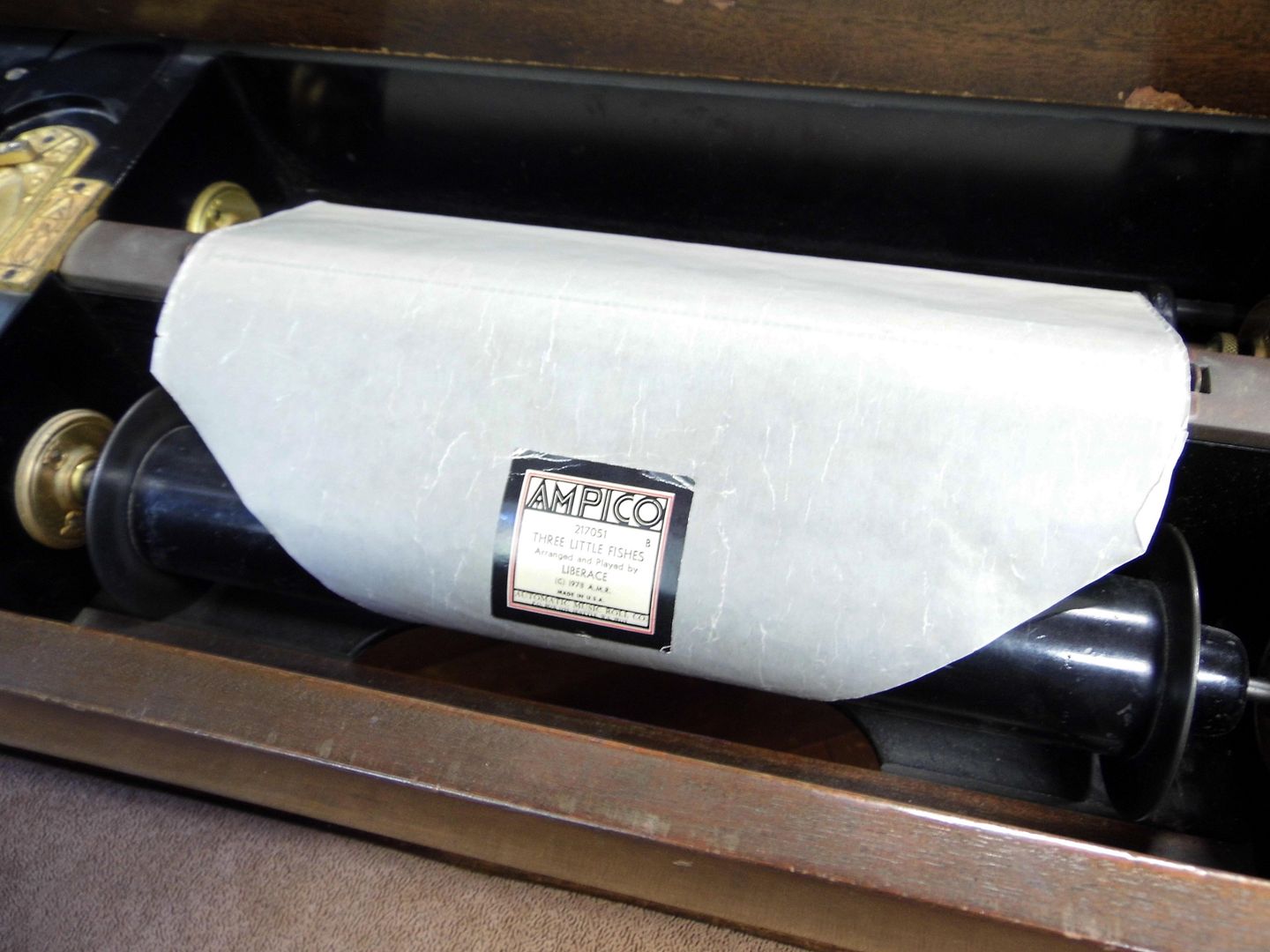 ...a player piano has been faithfully restored and is on display, and piano lessons are sometimes offered.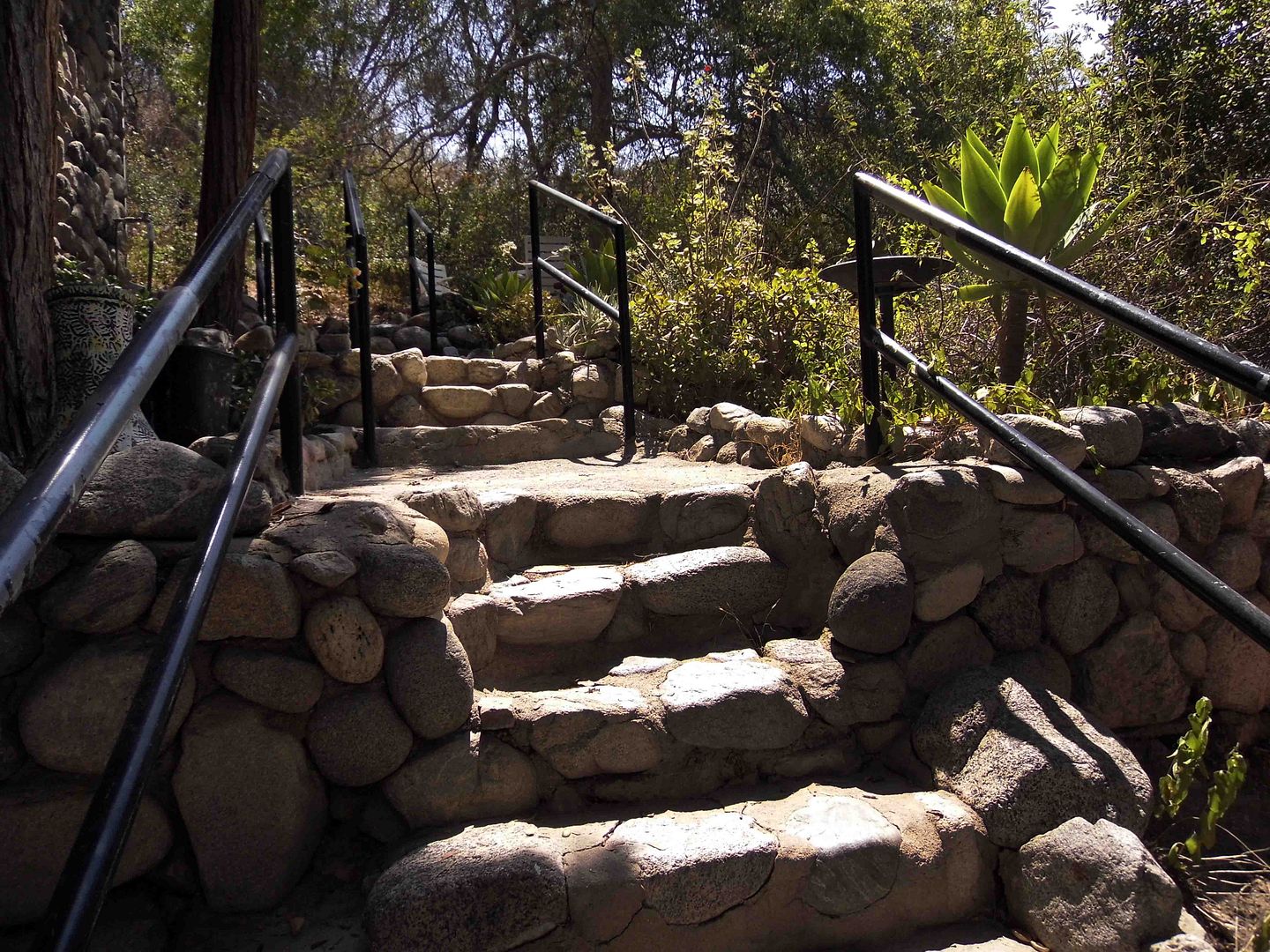 This house made of rocks collected from the Tujunga Wash (and local fields and hillsides)...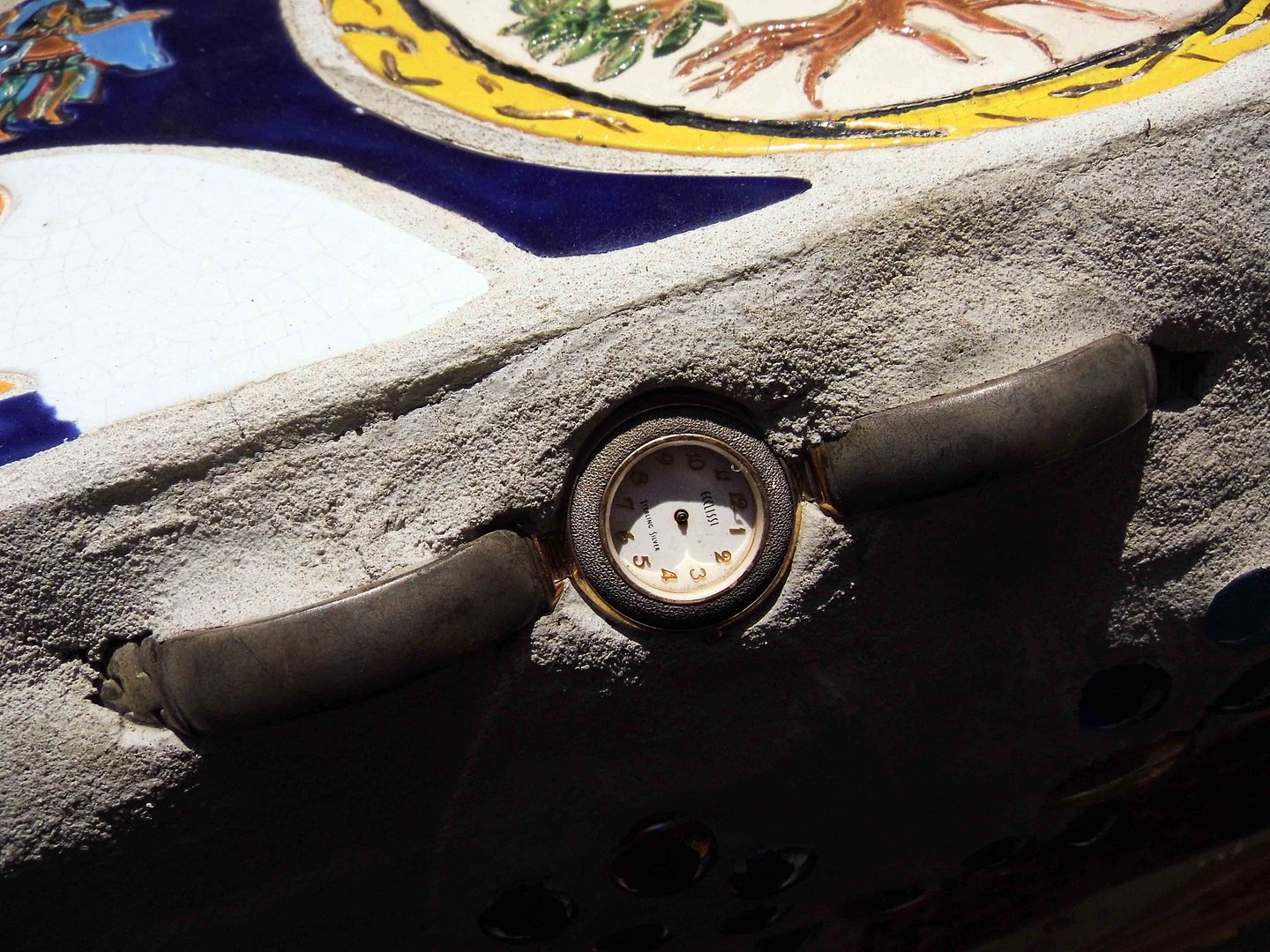 ...is now also surrounded by rock walls, which are inlaid with various found objects...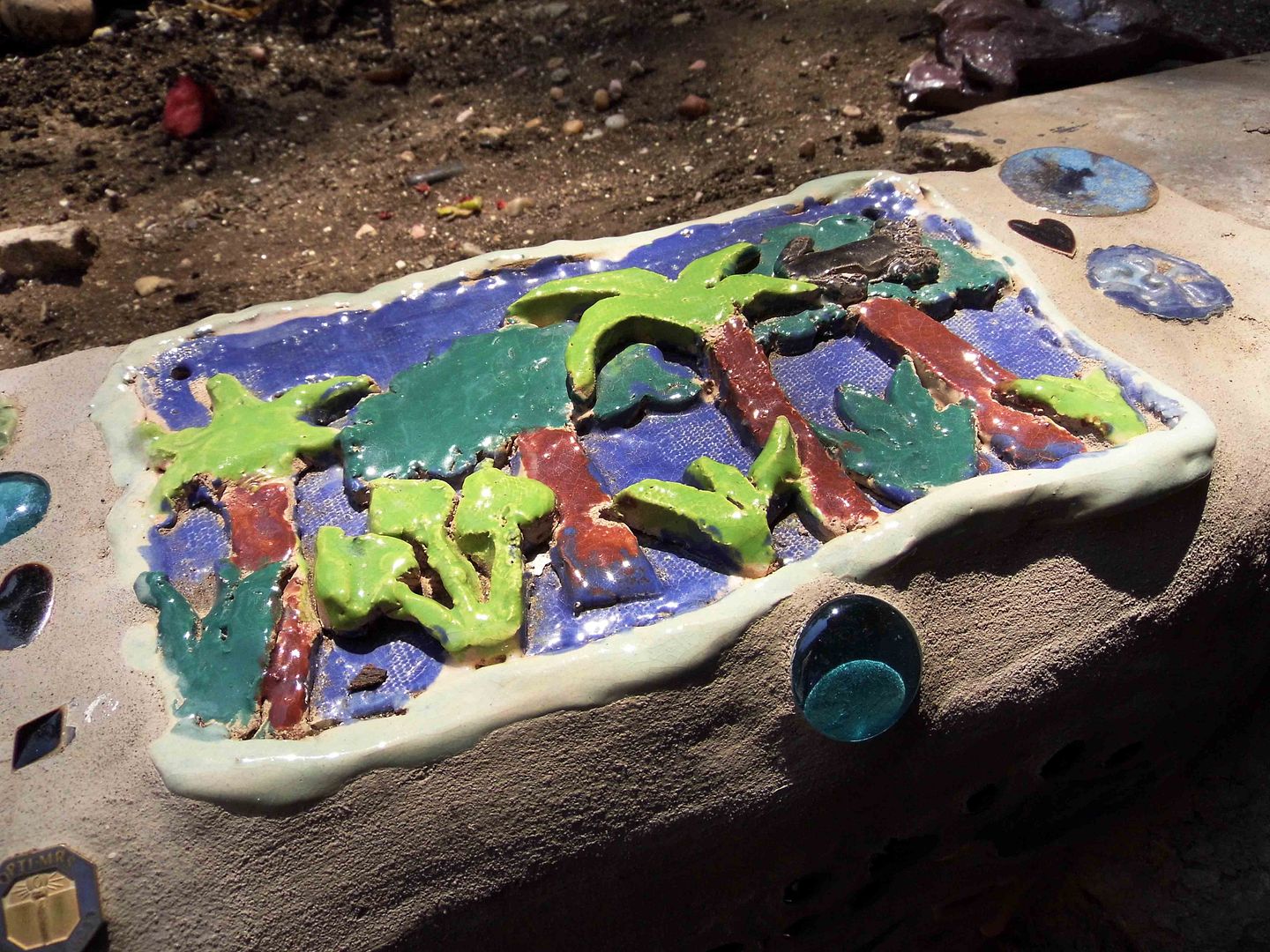 ....and pieces of newly-fashioned ceramic art...
...which shows how artists can find inspiration in just about anything.
McGroarty himself was inspired by the natural landscape of the Crescenta Valley as well as by architecture and art, so it seems fitting that his home be used for ceramics and other such fine art pursuits by both adults and children.
Having had no children of his own with his wife Ida, he left behind this
living
legacy that transcends words on a page.
This place—though the original floor tiles and furnishings may stay—will evolve and grow and take on new meaning.
And the more time that people can spend there, the more they'll be able to appreciate the man who captured the imaginations of readers and audiences for over a century, and counting.
Related Posts:
Photo Essay: San Gabriel Mission Playhouse
Photo Essay: The Lighted Windows of La Cañada Congregational Church
Photo Essay: An Inn for Presidents, Padres, and Patron Saints