The Hastain Trail in Franklin Canyon is one of LA's most popular hikes. And it's being bulldozed as we speak.
Apparently a developer plans to level off the peak, and protestors are in an uproar.
When I went to Franklin Canyon last weekend to hike the trail for the first time, I was met by fellow hikers coming down the hill, shaking their heads, telling me that the trail was fenced off before its peak.
"Should I still go up?" I asked.
"Yeah, just to see it..." one told me. But none of them seemed to know what was going on.
When I got to the fence, a cute trailrunner was headed toward me from the other side of the fence.
"How'd you get up there?" I asked.
"I just walked around," he said, and then swung around the side of the fence.
There are three types of people in life: those that see a fence and turn around, those that wonder how to get over, under, or through it, and those that are already on the other side.
The chainlink stabbed my leg in the process (thank God for my tetanus shot), but I managed to hoist myself on to the other side and see the bulldozer myself.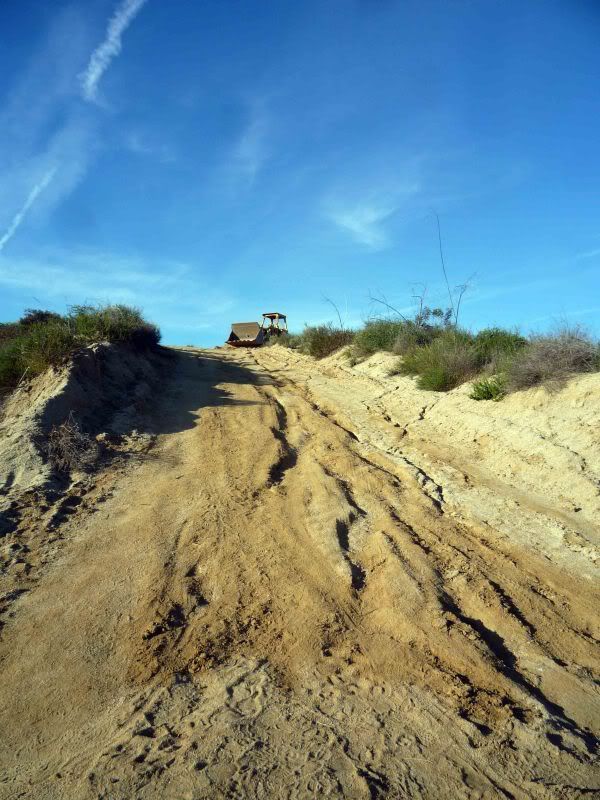 There are plenty of other sights in Franklin Canyon that aren't currently fenced off. The park has served as a shooting location for numerous film and TV productions (are we sensing
a trend
here?), including perhaps most famously the fishin' hole in
The Andy Griffith Show
.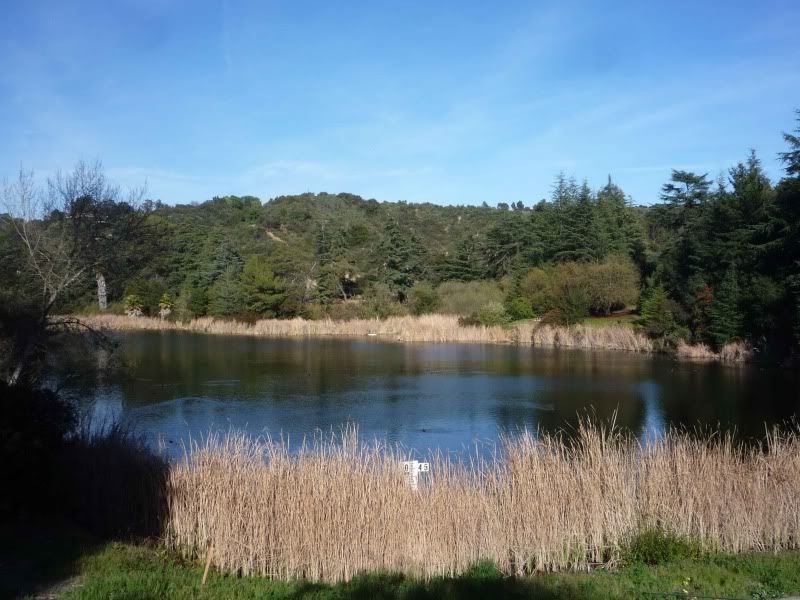 There are also a number of abandoned ranch houses, including this one with the Spanish tile roof...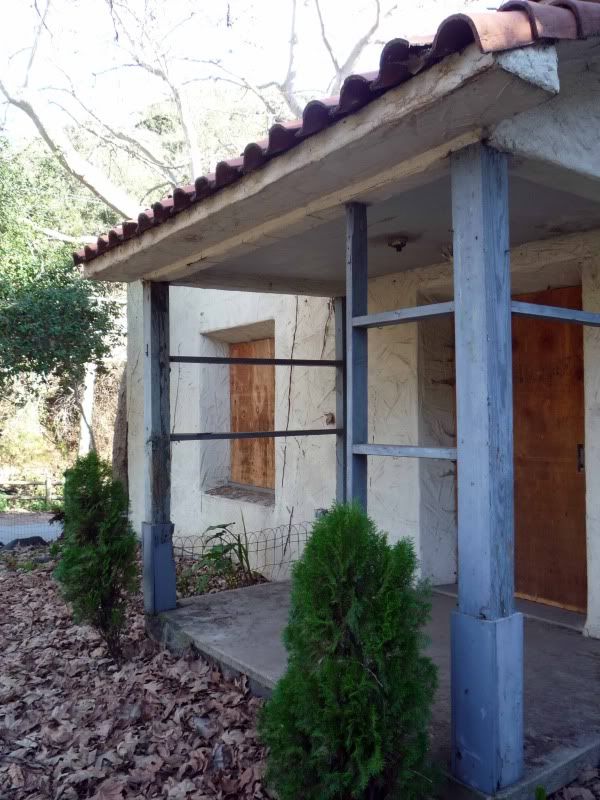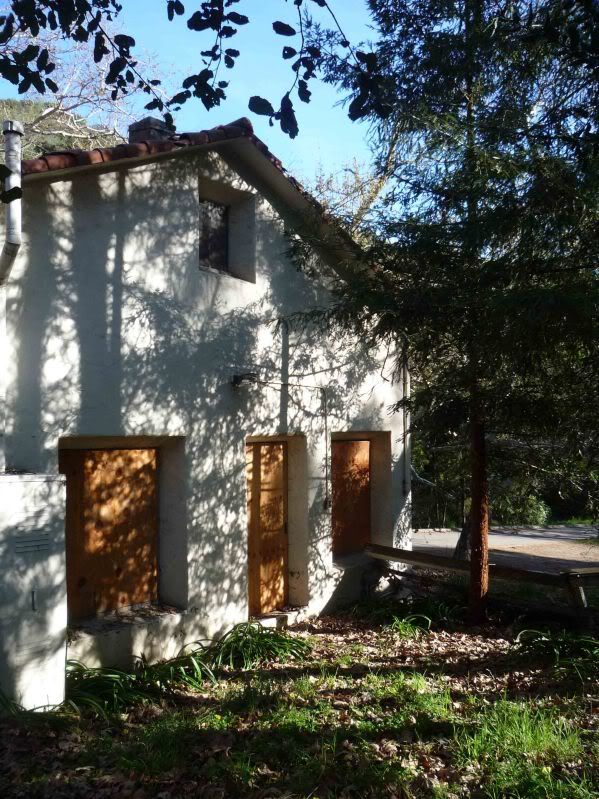 ...a swingset in the back...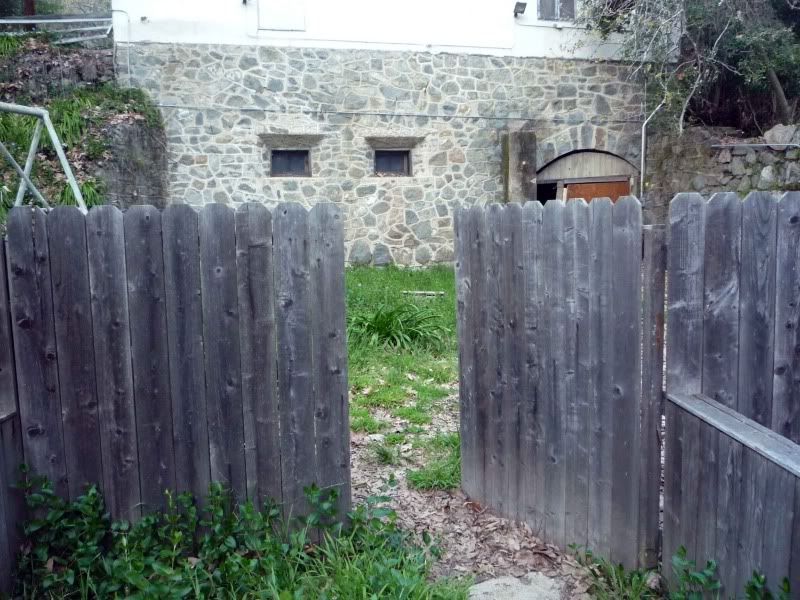 ...and an open garage door.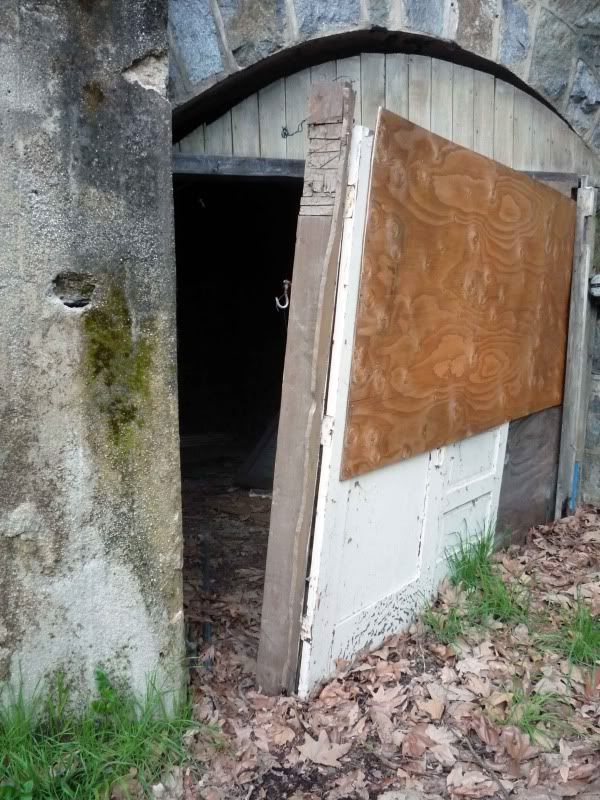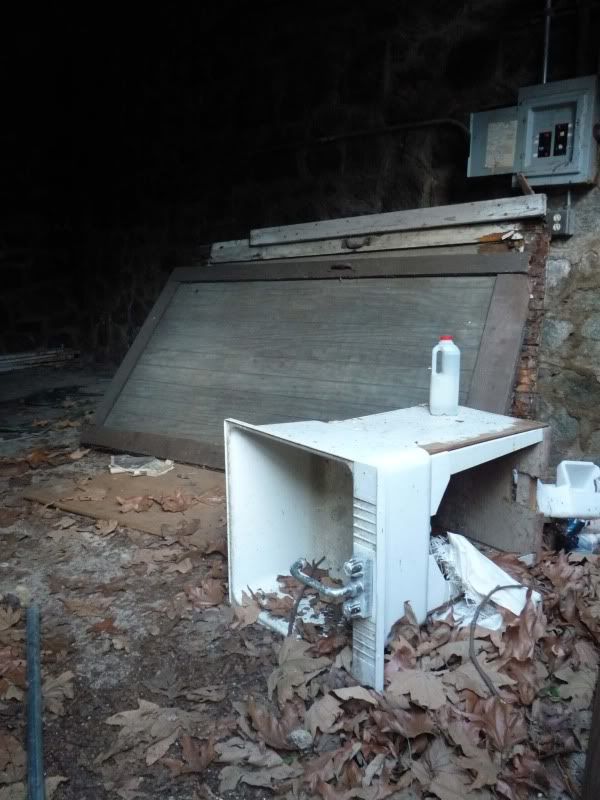 It's not quite wildflower season yet, but there were a few outcroppings here and there...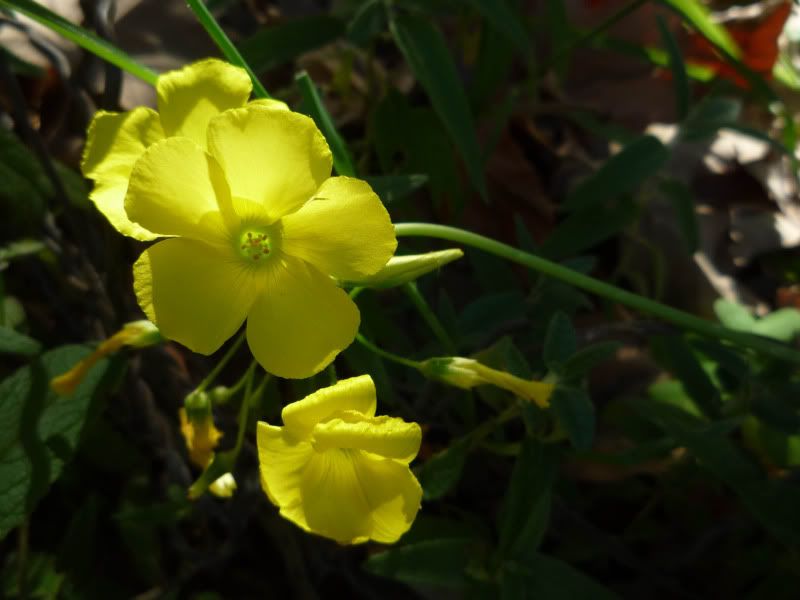 ...and some very green grass among the ruins.
To become a fan on Facebook, click here.